Starting your online business can be hard these days, and the whole process can become even more complicated when you don't know where to start. So, while establishing an eCommerce business may be intimidating, stressful, and frustrating, at times, you don't have to worry too much.
Just like when building a house, the first thing you have to do is create a solid foundation. Because we would like to help you create this foundation for your website. In this article, you will find eCommerce tools every small business needs to start the right way.
1. An eCommerce Platform
If you want your online business to flourish before you start working on it, first, you need to know what an eCommerce platform is. With eCommerce platforms, you can provide your products and service to anyone interested in them.
However, to have a successful online store, you should use an eCommerce platform that allows you to showcase items. Additionally, this will enable your customers to add items to their baskets and then checkout.
One tool that will help you better understand what an eCommerce platform can do is WooCommerce. It is a well-known and influential eCommerce system with an open-source, fully customizable platform that will allow you to create your eCommerce website as the owner.
By installing the WooCommerce plugin on your WordPress site, you will be able to set up your store in minutes.
2. Payment Processing Systems
The next thing you need to keep in mind when setting up your business site is the payment processing systems you want to use. Transaction gateways and payment systems providers are at the core of every decision, whether in-store or virtual. Those gateways ensure that customers' payments go smoothly. Also, it will provide you with better customer satisfaction while creating a better image of your business.
Both small and large companies can use this type of system. They can, however, use it to keep track of money sent to companies and collected from clients. Paying with a credit card is one of the most common forms of payment online. Because of that, you need to make sure that it works correctly on your website.
3. Handling Shipping
The next thing you need to do is pay attention when handling shipping. The shipping of goods ordered from online retailers is the final stage in the sales process. But do not forget that every step of online shopping is essential, and delivery is also a crucial factor.

Many businesses lose customers after discovering how difficult it is to get their goods packaged due to numerous obstacles. We want to present you with the WooCommerce Table Rate Shipping. This tool has unlimited shipping zones and the ability to create shipping plans for you. Also, it has a feature that will leave your customers happy as it will help them choose a suitable shipping plan.
Additionally, we have to mention that this plugin, besides its PRO version, also offers you a free version. So, you can always take advantage of it and first try out the plugin and then decide whether it is for you. But, we guarantee you, you are going to love it!
4. Advanced Analytics and Tracking
Suppose you want to incorporate specific strategies or marketing inside your company or organization. Your eCommerce site must include some advanced analytics and techniques to evaluate consumer experience. Understanding your company's performance, success, and growth is crucial to prepare your business and website for future growth properly.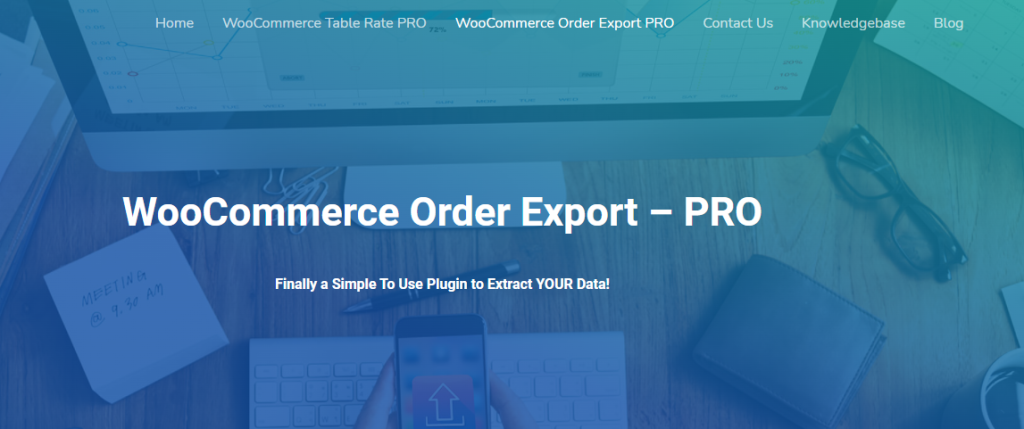 There are many tools like Google Analytics and KISS metrics. However, we would like to focus your attention on WooCommerce Order Export. It has a lot of functions and lets you quickly export the data you require.
With WooCommerce Order Export, you can quickly ship orders. They have quite a large selection with filter options when you choose to export orders. Also, they have drag and drop features that will help you with exporting files customization.
Lastly, same as our previous plugin, this one offers you, besides the PRO version, a free version.
5. Checkout
Every business, small or big, needs checkouts. With the help of checkouts, your customers can confirm their purchase and check the information they have provided for the purchase. You can find one of these checkout templates within a tool named Direct Checkout for WooCommerce.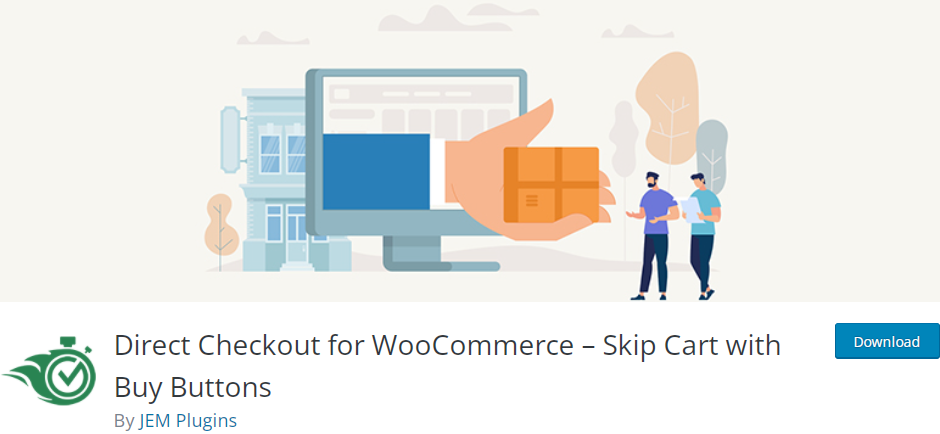 Approaching the checkout procedure when purchasing online may be a critical turning point in the customer's purchasing process. Clients are allowed to buy freely up to the end of the checkout counter. Customers can choose what they want to buy with little disruption or compulsion.
To create a comprehensive and pleasant user experience on your website, the payment sequence should be streamlined and straightforward, which this plugin will provide. During the checkout, the consumer will have to enter and select specific facts regarding the transaction. Such as delivery choices, financing options, payments, so on and so forth.
With the "Add to basket" button inside every item, this plugin streamlines the entire purchase process by automatically redirecting the customer to the checkout page.
6. Contract lifecycle management
Whether it's for supplier agreements or software license agreements, small businesses in the ecommerce space will probably manage a lot of contracts.
However, it's typical for small businesses to lack the resources required to deal with these contracts efficiently, as they often lack the knowledge and headcount required to do so. Fortunately, contract lifecycle management tools are designed specifically to make these contracts more manageable for small teams and empower non-lawyers to process contracts confidently.
This means that ecommerce businesses can manage their transactions and agreements with greater ease.
7. Coming Soon Page
Every small business needs some plugin to build hype until they officially launch their site. That's why we would like to suggest two great plugins. The first one is Coming Soon & Maintenance Mode.
It is a marketing plugin that allows you to create the Coming Soon and Maintenance Mode banners. You may use this plugin to attract clients and users to return to your website when you publish fresh material. Or, you can even use it to ensure your website works perfectly when you post new and fresh content.
Also, you will be successful in improving and maintaining your website if you install this plugin on your website. Even when you are making the smallest changes to your website, this plugin will help you to notify your visitors that the site will be back up soon.
Another plugin we would like to mention is the UnderConstructionPage, which will help you create a permanent one while building your main page. This plugin comes with already constructed templates and an incredible drag and drop tool.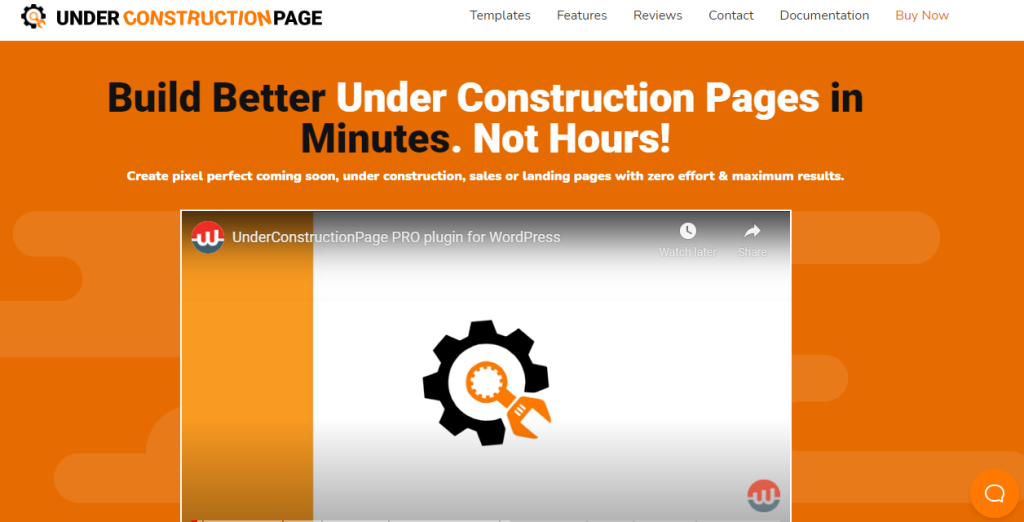 Lastly, it is crucial to mention that both of these tools are incredibly user-friendly, and to create a Coming Soon and UnderConstructionPage will take only a few minutes. Isn't that amazing?
Conclusion
There are many things to pay attention to when creating and maintaining an eCommerce. Also, it isn't easy to figure out which one will have the most significant impact on your website. But that's why we're here to make your job easier. After reading this article, your small business should be able to thrive without incident.
These six methods are a great place to start for anyone who wants to succeed with their small business, but they also apply to everyone else. If you want your business to become a major online success, you'll need to act on these critical points and invest in them. You also need to consider using a pay stub generator, for the sake of your employees.