OKR stands for Objectives and Key Results. And, this is a goal-setting methodology used by many teams that allows them to define their key tasks and measure progress accordingly.
The advantage of OKR over other strategies such as KPI is that it will enable you to focus on growth and goal-setting rather than just measuring performance.
By implementing an OKR system, your team will focus better, and communication between employees will improve. An OKR software can do most of the work for you, so let's discuss the top ten OKR software in 2021.
1. Weekdone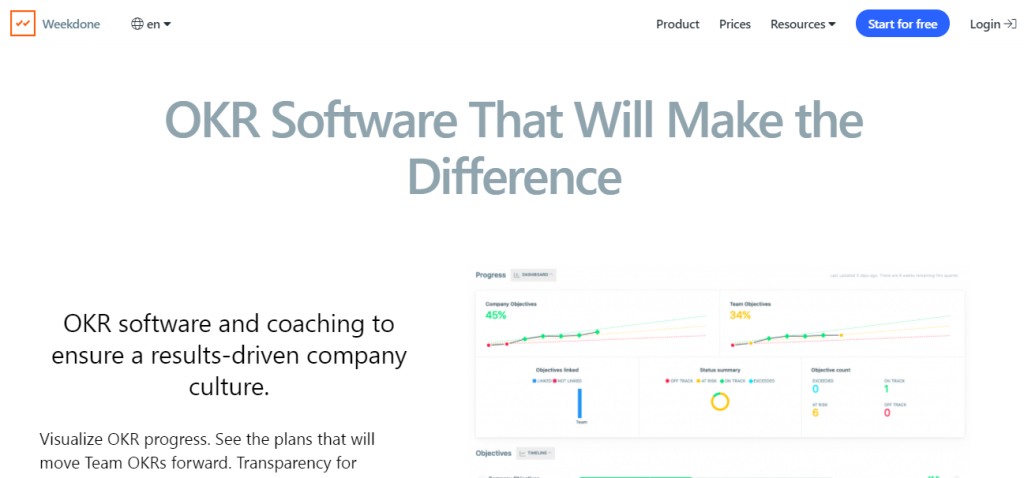 Weekdone offers some great features and integration to help teams navigate their workload and improve in the process. This tool, while quite versatile, is probably best suited for smaller teams. Because larger ones could struggle to try to fit everything in.
However, this software's primary purpose is goal setting, tracking, planning, and in-depth weekly analysis provided as reports.
The weekly report template is fully customizable, and so are the measurement units for key results. Aside from these capabilities, Weekdone also provides a hierarchical view that allows you to visualize and track the success of your entire organization in one spot.
2. Betterworks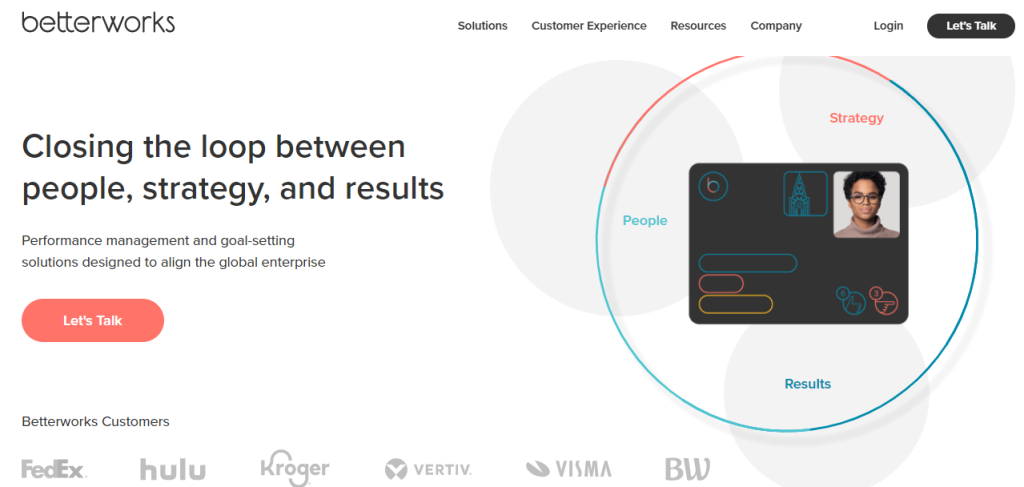 If our first recommendation was best suited for smaller teams, then this one is precisely the opposite. Betterworks is a fantastic OKR software suited for groups of 200+ people.
With that many people collaborating, you'll need a lot of features to keep everything running smoothly. Betterworks provides easy progress updates and prioritizes tasks. It also includes information about both company and employee performance.
Another handy feature is the so-called "Meeting View" that makes your meetings more effective and easily manageable. And, while this software has pretty much whatever you can think of. Further, it's also somewhat non-intuitive if you've never worked with a similar system before – keep that in mind if you decide on Betterworks.
3. Hirebook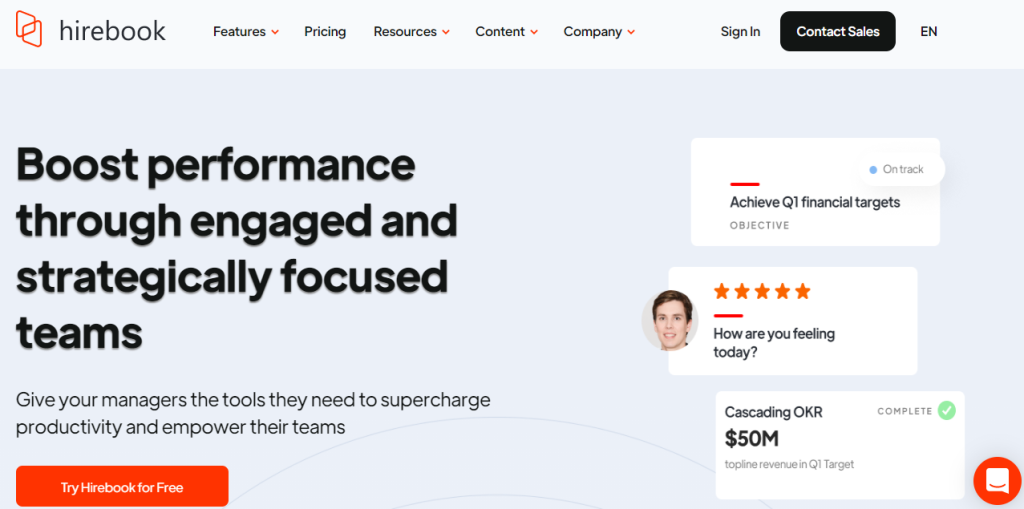 Hirebook can be an excellent choice for your team if the primary goal is employee engagement. It allows managers to check in on employees. But, it also provides a singular space where everyone can track their work and progress without unnecessary stress or complications.
You use Hirebook to perform weekly check-ins. This is the time to set new goals and assess how you can improve performance in the future.
To ensure everyone is on the same page, Hirebook also provides you with a feature that allows managers to set up one-on-one meetings with any employee. Finally, even if you're not a techie at heart, you'll find the interface to be user-friendly and straightforward to navigate.
4. Tability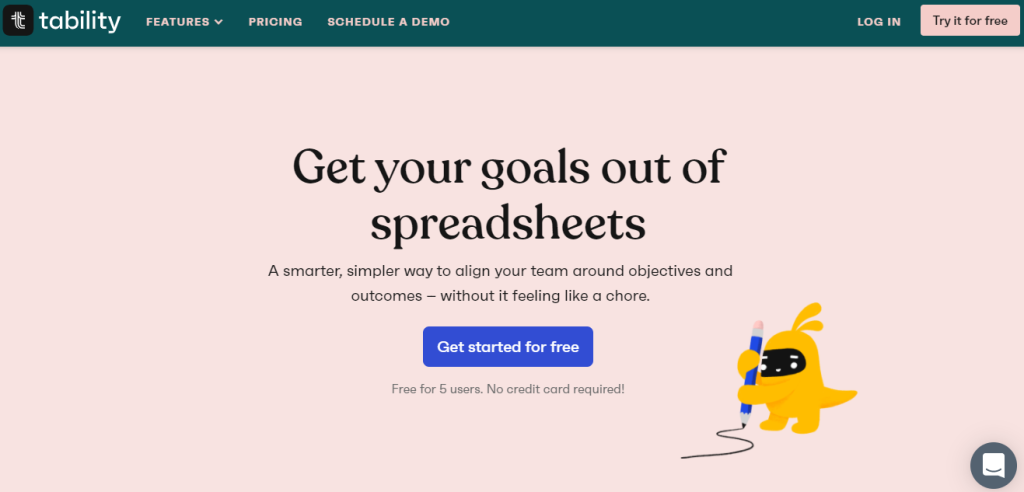 Tability is the most straightforward software we'll be recommending today. However, its simplicity doesn't mean it cannot be a valuable asset. It is an OKR software combined with a planning tool that allows you to track every step of the project at hand.
While it isn't the most feature-full software, it helps set up business objectives and organize them either by teams or functions.
Tability is also the only tool on this list that is free for up to 5 users and does not require a credit card to sign up. It also syncs with Slack, which can be helpful if your team is already using it. All of this makes it a convenient tool for small teams that are still trying to get their foot in the door.
5. Mooncamp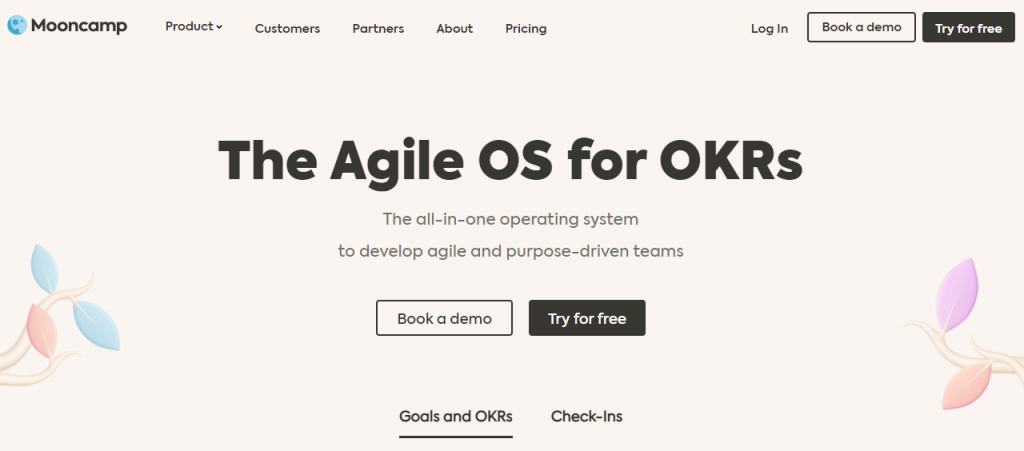 When it comes to OKR software, there probably isn't a single one more versatile than Mooncamp. It's ideal for those that already use Microsoft Teams as it uses its framework to update team members on progress made.
This software is appropriate for those working in technology, marketing, and sales. Multi-alignment is one of its most notable features. With multi-alignment, you can assign a goal to one or more parent goals of the same type, resulting in a hierarchical structure of goal priorities.
Mooncamp is easy to use, especially when you consider that everything is available through a separate tab in Microsoft Teams. Even though setting up templates and goals can seem a bit confusing at first, you should manage without any issues once you get over the learning curve.
6. Profit.co

As the name might suggest, Profit.co is another OKR software best suited for enterprises and larger teams. It combines task management, employee management, and development. Somewhat of an all-rounder, really.
Profit.co's primary purpose is to align the goals of multiple teams and streamline the way to success across the whole company. Also, to make sure that dream becomes a reality, this software offers the following features.
An interconnected view of priorities and tasks,
Real-time reports,
A pre-loaded KPI library,
Plenty of integrations,
Automated progress reports.
It also comes with a 30-day free trial, so you can easily see if it's the right fit before deciding to spend your hard-earned money on it.
7. Gtmhub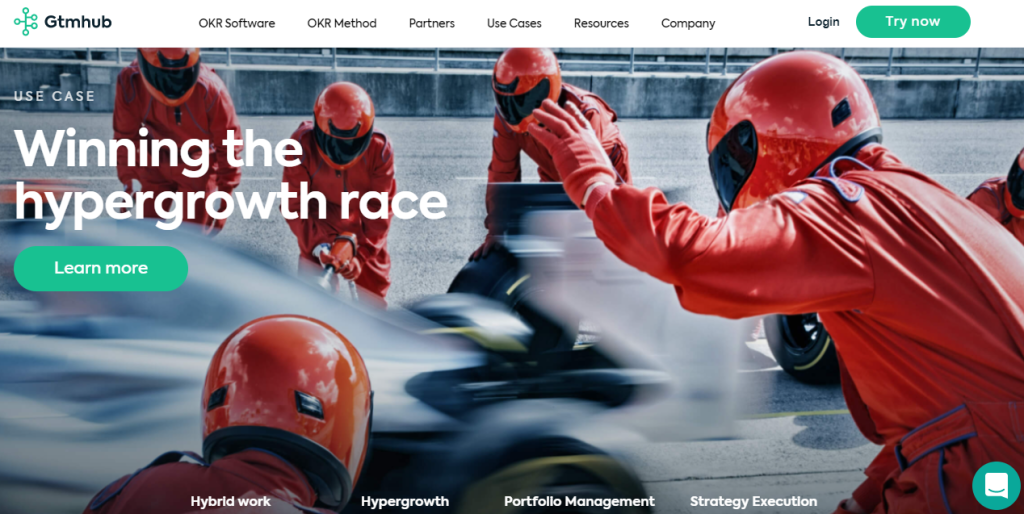 Gtmhub is a bit of a hybrid tool. It combines OKR software with a task manager. It offers automated progress updates, continuous feedback, and employee recognition to fulfill both of its tasks. Use this software to set up configurable deadlines for each project and award the employees who did the best job.
Gtmhub also includes some helpful collaboration tools, such as the whiteboard. With this feature, your team will be able to brainstorm and jot down ideas more efficiently than ever before. Plus, if you're the workaholic of the group, there's also the option to download a mobile app that allows you to check in on the go.
8. Perdoo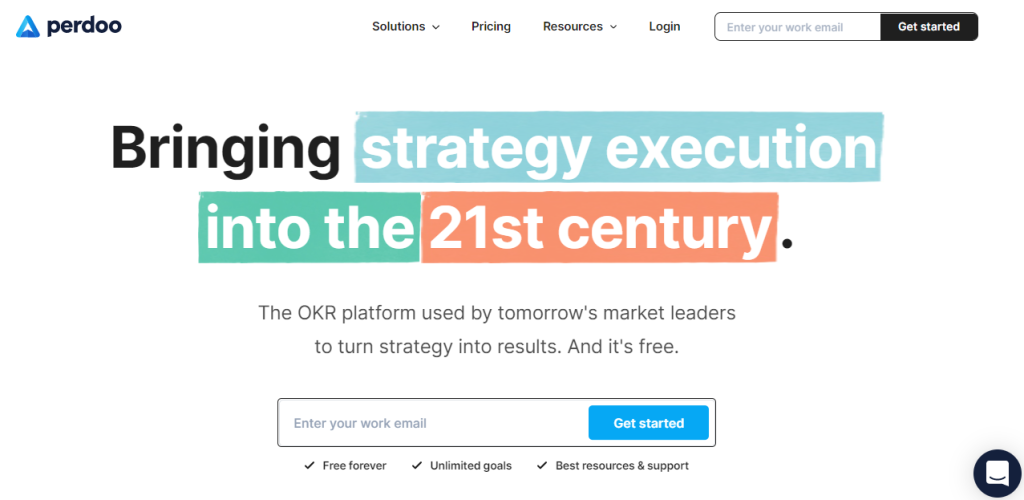 If you've always wanted a KPI and an OKR software in one, then look no further than Perdoo. This software will help you plan long-term goals and keep your team focused on the project at hand. Perdoo provides OKR roadmaps for masterful planning, which aid in establishing the big picture and aligning larger company goals with smaller team goals.
Managing every project and team member is also made easy through features like groups, user management, and weekly updates. It also integrates with Slack which removes the need for manual creation of weekly updates.
9. Koan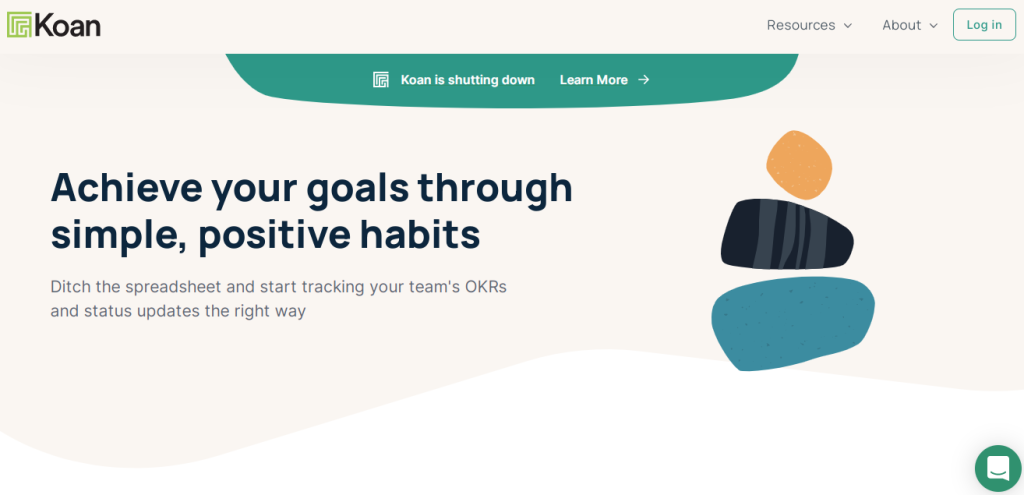 Koan's primary purpose is to help teams track progress as they go along and set their goals more efficiently. It provides features such as goal tracking, check-ins, a shared view of every objective, and its connection to a larger company goal.
Koan integrates with Slack and Microsoft Teams, so if you're already using one of those services, this software is worth a look.
It's pretty adaptable and should be helpful in a wide range of teams across multiple industries. But since it isn't super niche, you might have to do some tweaking until you get what you want.
10. Heartpace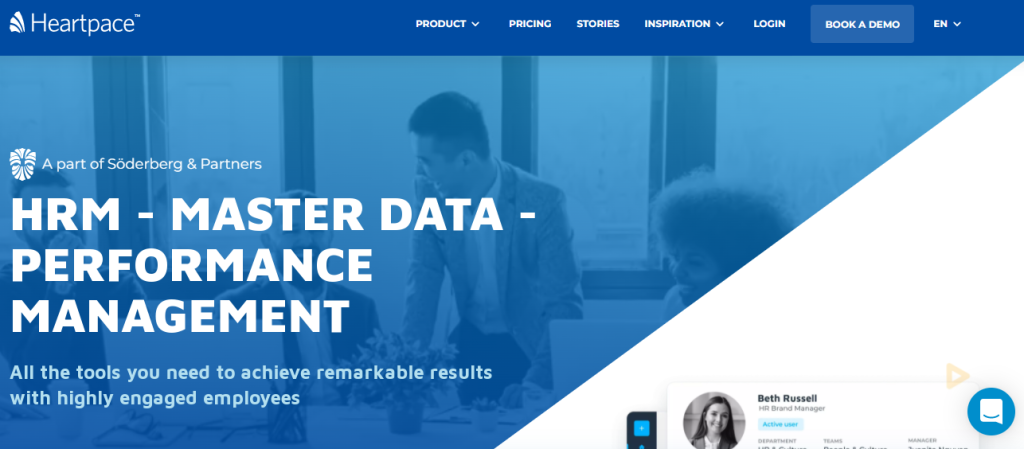 And our last recommendation of the day is an OKR software best for tracking collaboration between employees and managers called Heartpace. The feedback system is its standout feature. Furthermore, it comes with 360 feedback and negative feedback management and evaluations surveys, and one-to-one meetings.
This particular software doesn't offer a mobile app, so checking in on the go is out of the question, but it does offer a free trial, and the subscription is a flat rate. Also, if you need an OKR that'll help track collaboration, do check this one out; if not, consult the other tools we recommended.
Final Thoughts
An OKR software can help you, and your team set efficient goals and stick to them. Also, in return, this will grow a business and make everyone more satisfied. We recommended ten of the best ones as judged by our standards. If you have other favorites or recommendations, feel free to let us know in the comments below.