Starting as a web designer can be challenging, especially if you're just beginning to learn what resources to use. But also, how you can improve your work's speed and quality. That's why you must utilize quality web design software to enhance your work efficiency.
To keep a long story short, here are some of the best web design software currently on the market.
1. Squarespace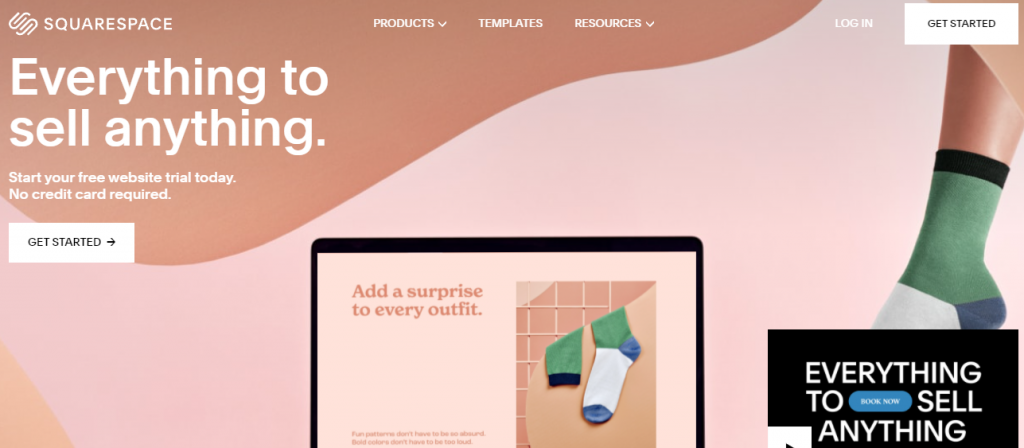 As one of the most popular options for website building, Squarespace has taken the internet by storm. With its all-in-one attitude, you'll get as much bang for your buck as possible. From an endless amount of templates to a wholly personalized editor.
Squarespace will enable you to create your perfect website in no time. Also, you can even do a quick quiz through which Squarespace interprets what templates it would recommend for you. Squarespace even offers an integrated audio player so that music-oriented websites don't depend on other hosting services.
So lastly, we have to point out that there is no valid reason for you not to gove a chance to Squarespace, since it offers you a free trial.
2. WordPress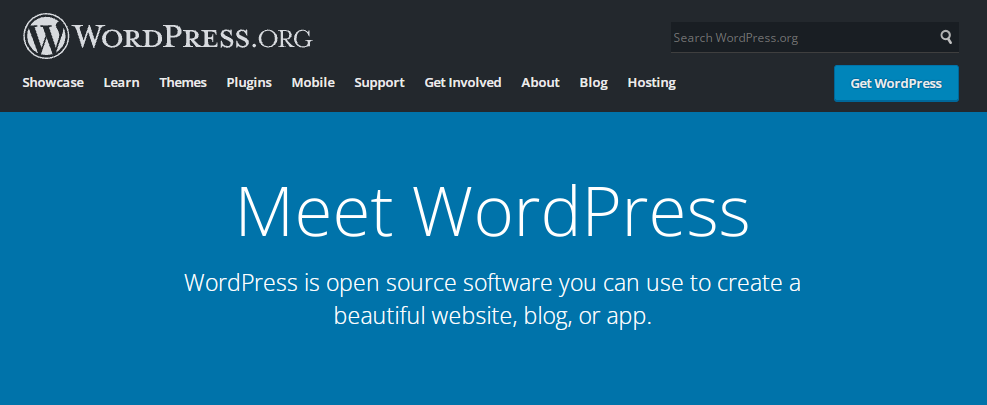 When it comes to website building, it's genuinely impossible not to mention WordPress as it's the largest and most popular website builder on the internet. And while that may seem like an exaggeration, it truly isn't.
WordPress was one of the first website builders out there; it swept the entire market off its feet. It is completely free and open-sourced, so your development capabilities won't be hampered by any paywall or restriction.
The only thing you might need to pay for is a hosting web service. And to further improve your design experience WordPress has access to an immeasurable amount of add-ons, themes. But also plugins that can help you create the website of your dreams.
3. Weebly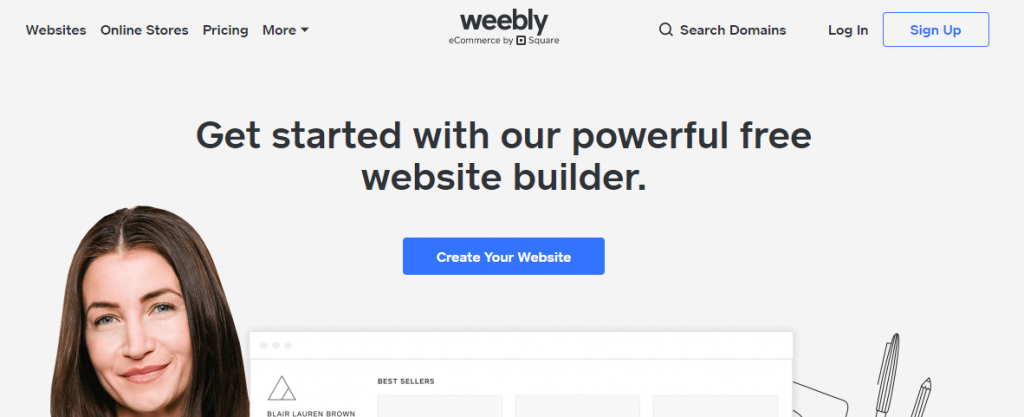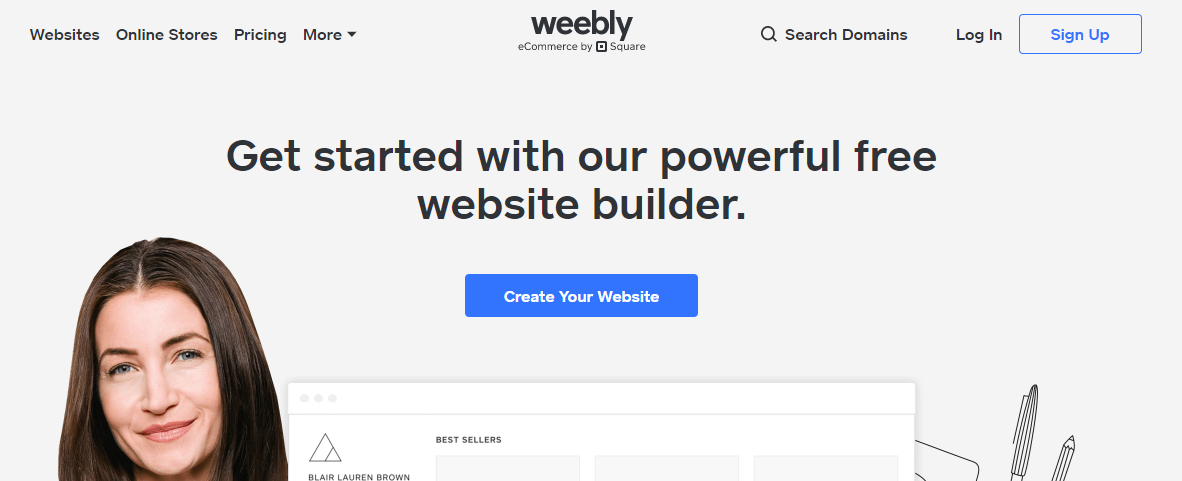 If you find all the customization options overwhelming, you might prefer a more uncomplicated website builder such as Weebly. While Weebly still offers many customization options, does it make you wonder why it is considered simple? Simply due to it's deceptively easy to use.
Weebly uses a drag-and-drop builder that allows users to create and customize websites without any hassle quickly. But one of the best features on offer is the integrated marketing options with which you can quickly run newsletter campaigns and promote your products.
And the best part is you can start for free. No free trial is needed; everything a beginner needs you will receive instantly.
4. Wix
Creating websites from scratch can be a chore. That's why so many people prefer utilizing website builders such as Wix that run on the software model as a service. What makes Wix stand out as a website builder is its innovative drag-and-drop design.
Even an amateur can edit and create a website with this kind of design. And if you do not feel very creative, Wix offers you over 400 pre-made templates on offer. Wix can support just about any idea you have in mind for your website, from images to animations.
And if you're still unsure about committing to Wix, it also offers a free base option and premium free trials.
5. Webflow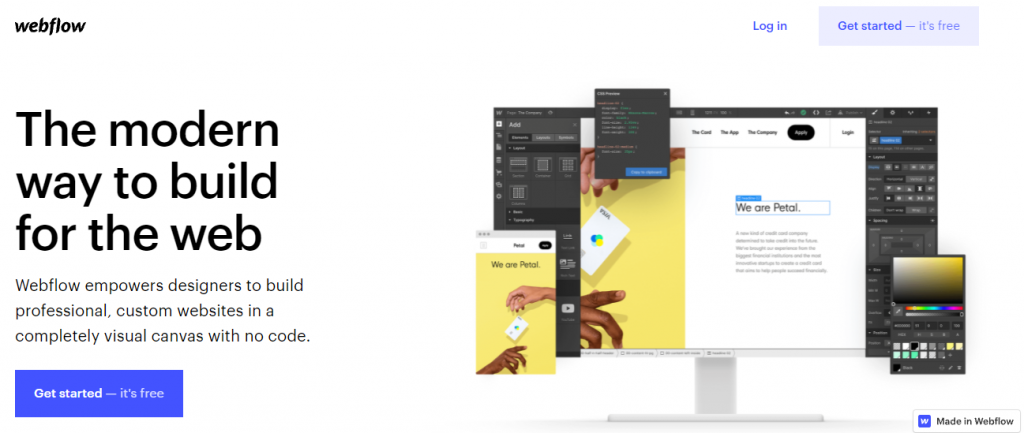 Having a visual representation of how your work's going can be incredibly important. And that is why graphic editors have been growing in popularity recently. Chief among them is Webflow, with which you can manage all website building formats such as HTML5, CSS3, and JavaScript.
Webflow offers recyclable pieces that you can mix and match to create a perfected look for your website instead of rudimentary templates. This option makes Webflow quite formidable as you customize your website as a whole and each element within it.
6. Adobe Dreamweaver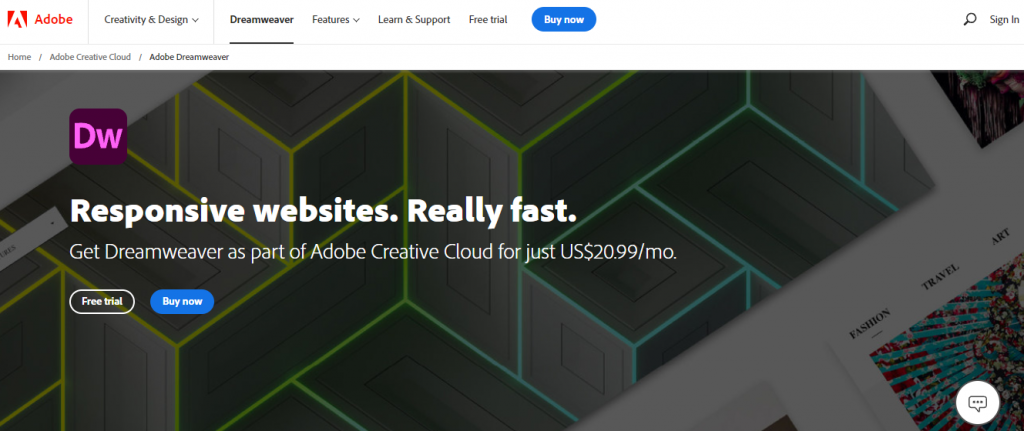 And if you're looking for something genuinely professional, look no further than Adobe Dreamweaver. Not only is it a website editing platform, but it also offers full programming capabilities. And while there is a bit of a learning curve to mastering Dreamweaver, just like any other Adobe product really, the results are truly impeccable.
And considering its programming capabilities, it's needless to say how customizable your website will be. This level of intricacy can especially be helpful if you need to build a specialized website with unique features.
While the Dreamweaver or the entire Adobe bundle may seem a bit pricey, it's worth getting if you are considering website design as a full-time career.
Conclusion
In conclusion, creating a website nowadays can be incredibly complex and detailed. That's why it's not a surprise that many business owners decide to go with a top New York web design company or a Dubai web design company that can take care of their needs. But you'll be able to make your job easier with specialized design tools. And while a lot of tools may seem similar, the reality is that some of their unique features may be the exact reason that tool specifically would be a better option for you.