When considering everything, eCommerce sales are the best way to get quick cash, considering that they are hitting over $500 billion by the end of 2021. As much as this sounds appealing, what is even more attractive is that over 3 billion businesses are doing the same or similar as you. We understand; it's a complex notch to swallow.
However, how to stay at the top of your game, considering that the competition is out of this world. It's not that harsh as you may think it is. First and foremost, you have to believe; you have to convince yourself that you are the best. Because if you put the right amount of work into it, you can become untouchable.
Now, looking at the work part, eCommerce tools are the way to go. You should have the best tools so they can make your job easier and help you with a wide range of tasks. So, let's get into it which ones are the best.
1. Shopify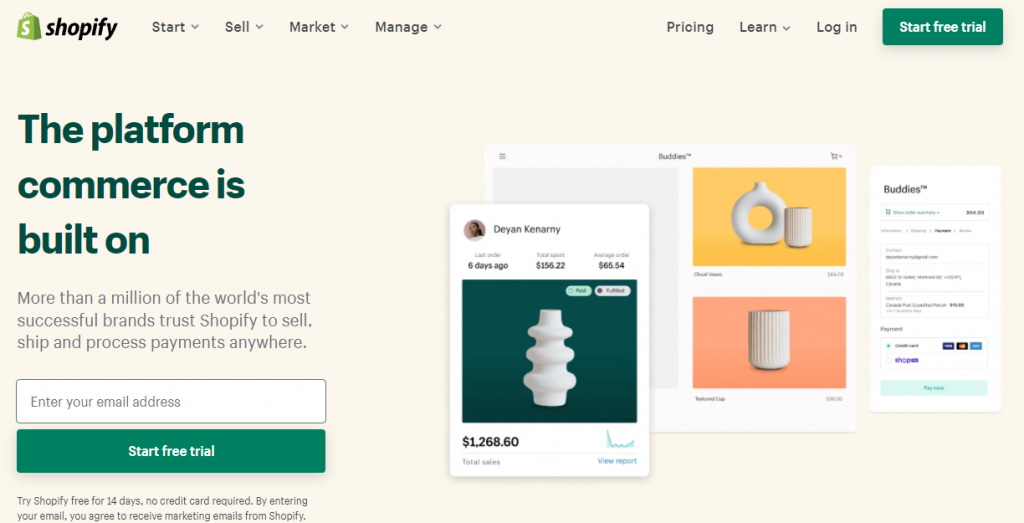 Every other person has heard of Shopify. And we guarantee you that this is one of the best tools out there that you can find for eCommerce. How can it not be? Their slogan is "The platform eCommerce is built on."
Its significant features have brought over a million businesses to become successful and make an estimated $200 billion in sales for the majority of them. You can sell, market, and manage your business, all thanks to the Shopify apps like Rush that makes things like Shipment tracking and post-purchase upsell marketing much easier. For more information on how to do that, check out their site.
By entering your email address, you will get the opportunity to try out Shopify for 14 days, completely free, with no credit card involved, only email. The basic package is only $29.00. With Shopify being such a powerful tool, there is no wonder many business owners decide to go with trusted Shopify web designers to make sure their web store meets the expectations.
2. BigCommerce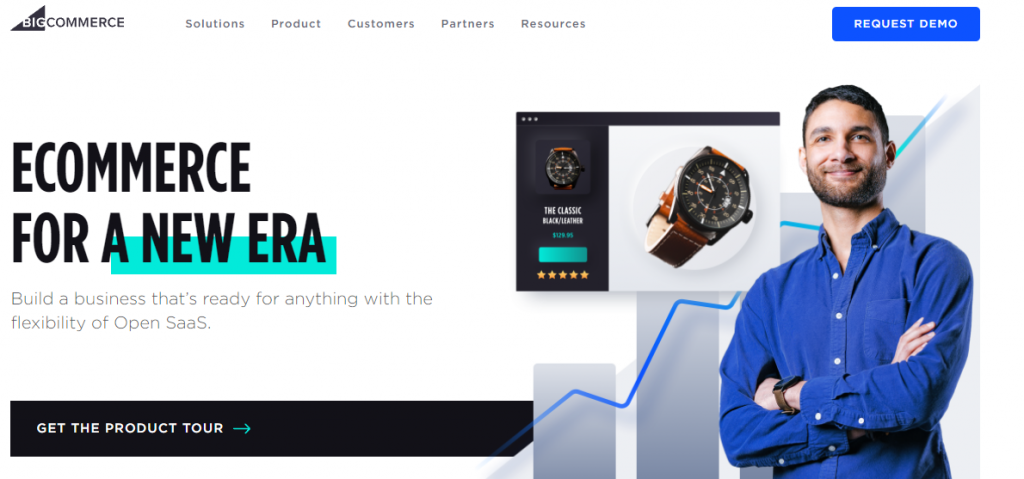 When talking about some of the best tools for eCommerce, BigCommerce is one of them. With the power of SaaS, or for those of you who are not familiar with this term. It is Software as a Service, and it will enable you to make an eCommerce website and take it to the top. Some of their features are:
Design with absolute freedom; their innovative tools inspire you to create new store experiences.
Theme customization
Tame operational complexity is a secure platform. Don't ever worry about the safety of your platform; use it without any hesitation.
Outshine the competitors, be at the top of your game.
Convert more.
Reach audiences from anywhere around the world.
See customer data and insights.
Interrogate with third-party apps.
3. Shift4Shop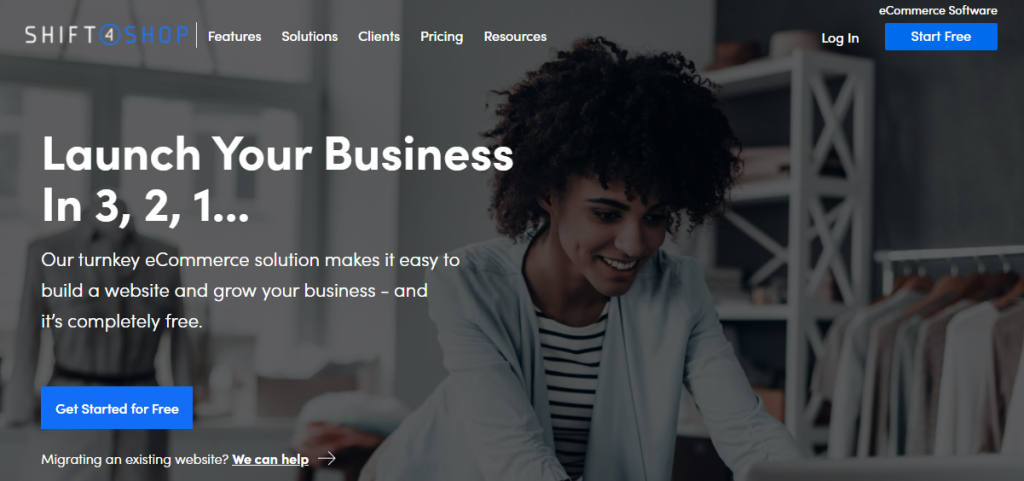 Previously known as 3dcart, Shift4Shop is an online tool that thousands of businesses trust for selling online. However, if you are skeptical of how a site is performing, check out their reviews. On capterra.com, they have 107 reviews, and they have an estimated 4.4 out of 5.00 stars.
So, as you can see, the reviews are pretty good. This company has been around for approximately 20 years. This tool is simple to use. Their top features are a fantastic website builder with dozens of templates, products, customer marketing tools, and many more.
Prices for this tool are pretty reasonable, and a cool thing about this tool is that they made their templates free. But one can cost up to $199.99. Be sure to check them out!
4. WooCommerce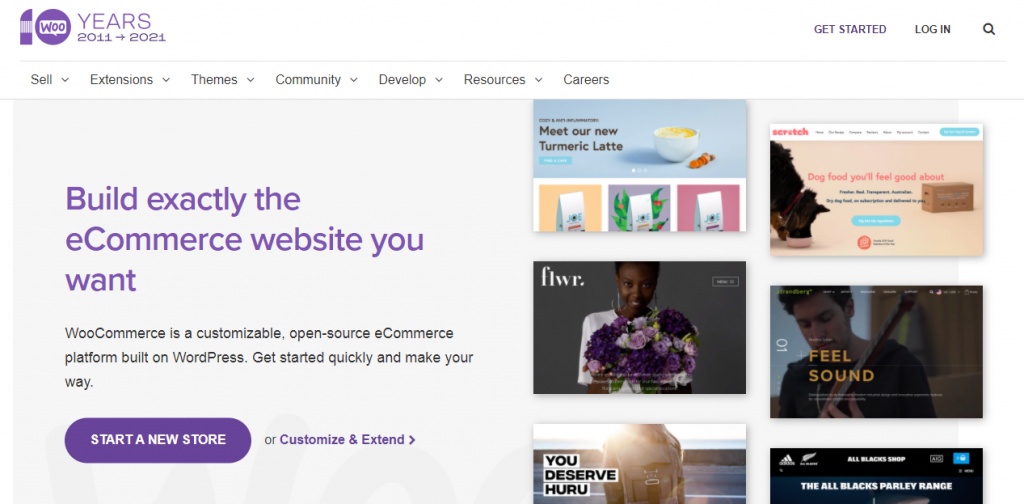 We pick the best of the best for you. All of these tools are ranged with millions of monthly users. An outstanding fact is that WooCommerce has over 3 million websites. If you prefer WordPress as your management system, this is the best solution for you.
You can quickly build a website by your preferences and run your store from anywhere across the world completely free. Agencies and store owners trust this plugin. Also, essential to point out is that  WooCommerce can interfere with any service. You can start designing a store from scratch.
5. Oberlo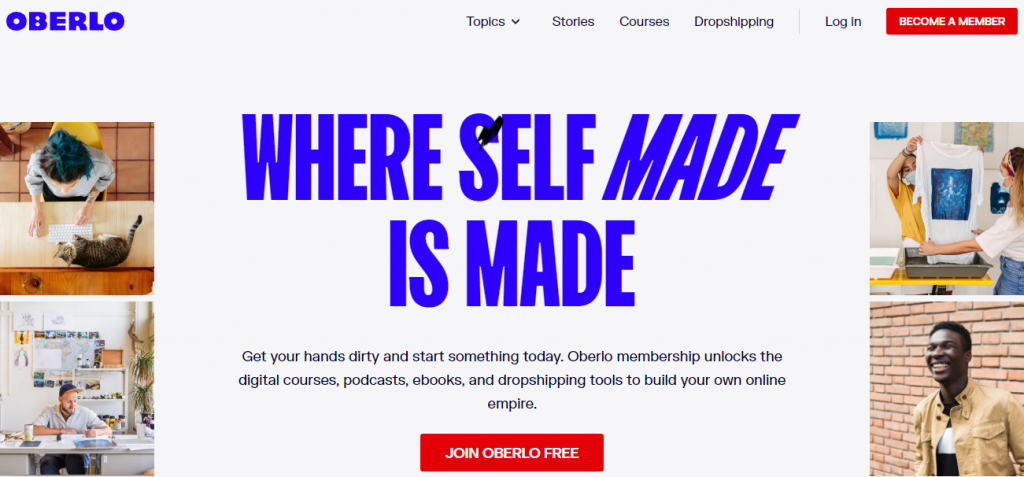 This app will allow you to add hundreds of products to your store. You can join Oberlo completely free! When visiting their site, they have an article about What dropshipping is and all you need to know about when getting started. Obrelo is such a fantastic site. They have a weekly Q&A you can join for any additional questions.
6. Squarespace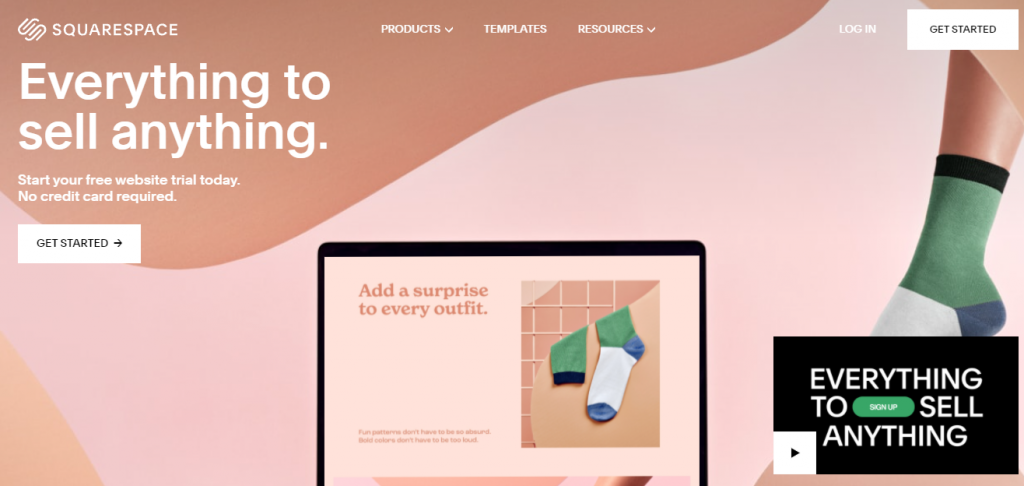 Squarespace tool is most popular among bloggers, artists, musicians, and photographers. Why is that? Because they have a wide range of templates that are esthetically pleasing to the eye.
Create a website you like and sell anything on it. They help you grow your audience with their outstanding email campaigns. You will be in every inbox! They have four price plans, and they range from $14 to $40 per month. Also, you can start completely free and try out their site for 14 days.
7. SyncSpider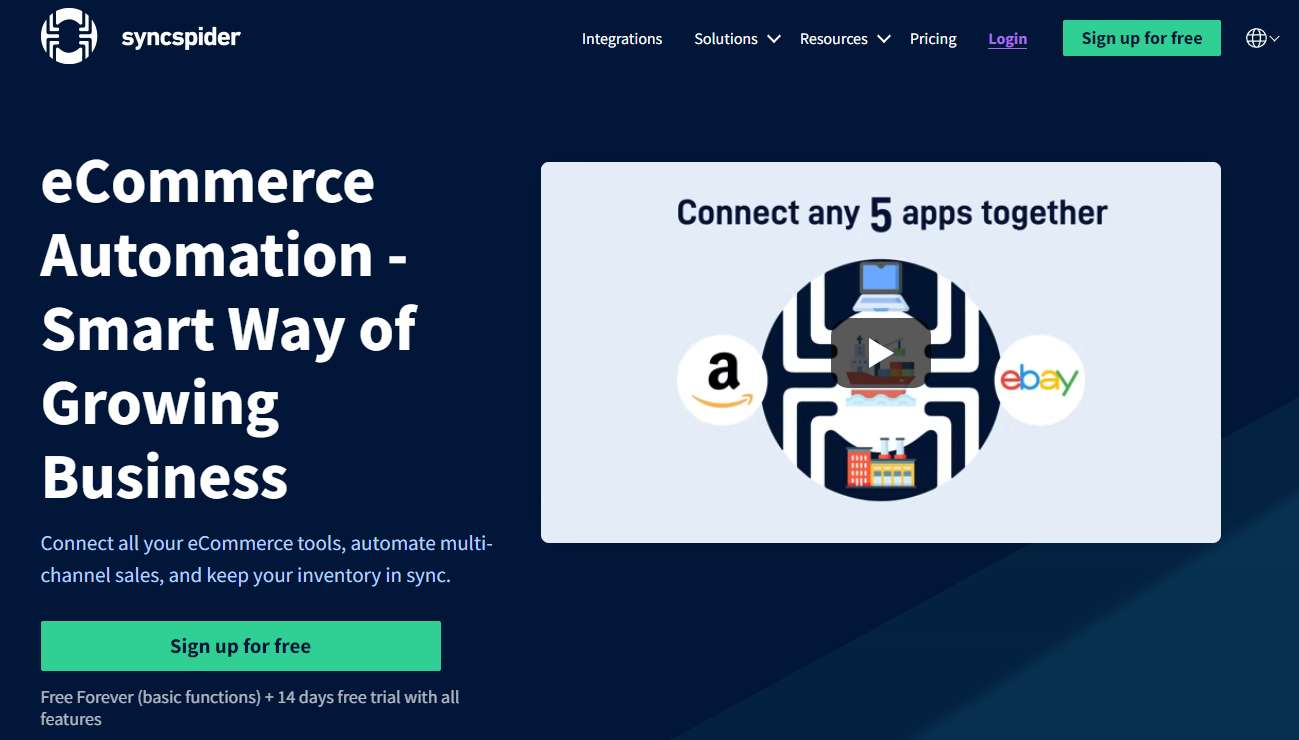 Everyone knows how easy it is to open an eCommerce shop. But not many of you are aware that you can grow your eCommerce business only if you automate processes. Why? Because you will get lost in multiple sales and marketing channels you need for growing your business. And that is the turning point. 
While you have 10 to 15 sales a day, everything runs smoothly, but once this number grows (and that is the goal we all want to reach), it's becoming challenging to juggle between all these channels. And that's the moment when you have to think about the automation of your business. 
SyncSpider, as an integration and automation tool, offers you the possibility to synchronize multiple stores and sales and marketing channels without coding or complicated procedures. You can create workflows that suit your needs, set triggers to produce action, and bind the entire sales cycle. It eliminates the chances of mixing or missing orders, wrong shipping, or getting out of stocks without knowing it. Besides the Free Forever option, SyncSpider offers 3 more plans, starting with $49 a month.  
Conclusion
To sum this up, everyone needs help, especially when you are competing every single day. You can't think of every single detail. It is not physically possible; you will burn out. That's why these unique tools can help you in your journey of starting a store online. As well as these helpful tools, ensure you are getting feedback from your customers. Add a google review link to encourage them to leave reviews!