PPC, which stands for Pay Per Click, is a unique model and method of marketing available on the Internet. The idea is simple, every time a user clicks on your ad, at that time, you are charged for that click, thus increasing the number of visits to your website.
Roughly speaking, using PPC, you buy visits instead of earning visits organically and without paying.
Also, one of the most well-known aspects of PPC is search engine advertising. This fact means that you advertise your business in this way, and when a user searches for one of the keywords related to your business, your ad will be at the top of the Google search results page.
One of the main goals of website owners is to reach the top of the Google search results page.
However, to achieve such results, your PPC campaign must be flawless, and you have to do a lot to achieve it. You need to find and choose the right keywords. Later those keywords need to be organized into well-organized campaigns and ad groups.
Also, it is vital to establish PPC landing pages that will increase the conversion rate, etc. And the only benefit of running a good PPC campaign is not just that your ad will stand out. Such advertisements are rewarded with a lower cost per click, resulting in lower costs and higher earnings.
To achieve all of the above and do everything the right way, you need to do only one thing. Leave it to proven professionals, more precisely, companies and agencies that specialize in PPC.
Below is a list of companies you will not go wrong with if you choose for your PPC campaign.
Ignite Visibility
Ignite Visibility is a marketing agency whose mission is to provide the highest-class customer service in its industry. They accomplish this by designing and creating unique solutions for their client's business goals. Thus building long-term and strong relationships with them.
The services provided by Ignite Visibility and PPC Management specialize in are SEO, Email Marketing, Amazon Marketing, and many others. Their client list includes names like Tony Robbins, Sharp, The General Insurance, and the like.
KlientBoost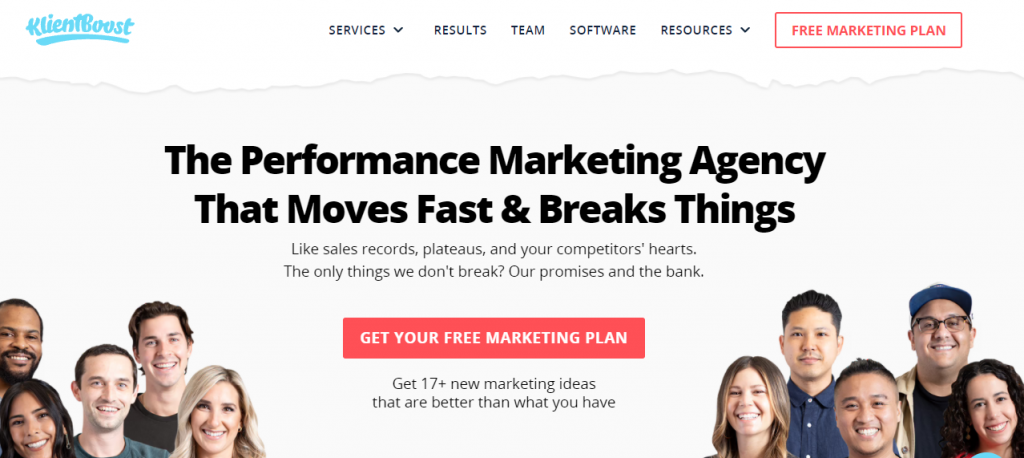 KlientBoost is based on a mission to help businesses grow and expand, all with the help of, as they say, "one click at a time." They specialize in intelligent digital marketing and creative conversion rate optimization.
One of the crucial facts that we want to highlight is that KlientBoost will bring you clicks that you do not benefit from and guarantee conversions that turn into sales.
In addition to PPC, KlientBoost provides Google AdWords, Bing Ads,  Landing Pages, etc. Proof of the quality of their services is their clients, namely Juniper Networks, Mention, Autopilot, and many others.
3Q Digital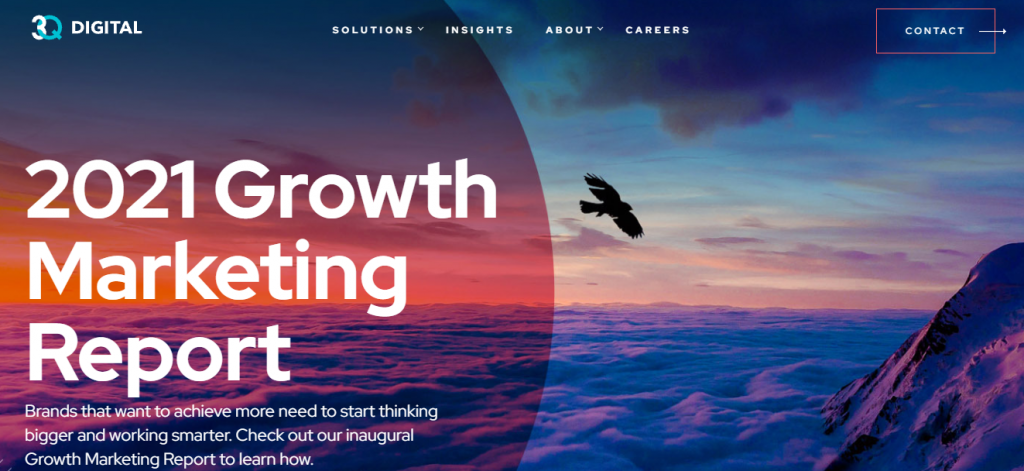 This agency works with the fastest-growing B2C, B2B, eCommerce, and leading clients in the US, such as SurveyMonkey, Reddit, Bing,  and the like. When we look at whose trust they have gained, we can freely say that this is the largest independent marketing agency in the world.
They are recognizable by their eponymous operating system, 3QoS. It combines the science of strategy and decision making, and as output, provides a mix of channels and services. The results of that operating system are instant growth and performance, and in the long run, a clear path forward.
In the list of 3Q Digital agency services, you can find, in the first place PPC, then SEM, Paid Social, CRO, Marketing Strategy, Analytics, and many others.
AdHawk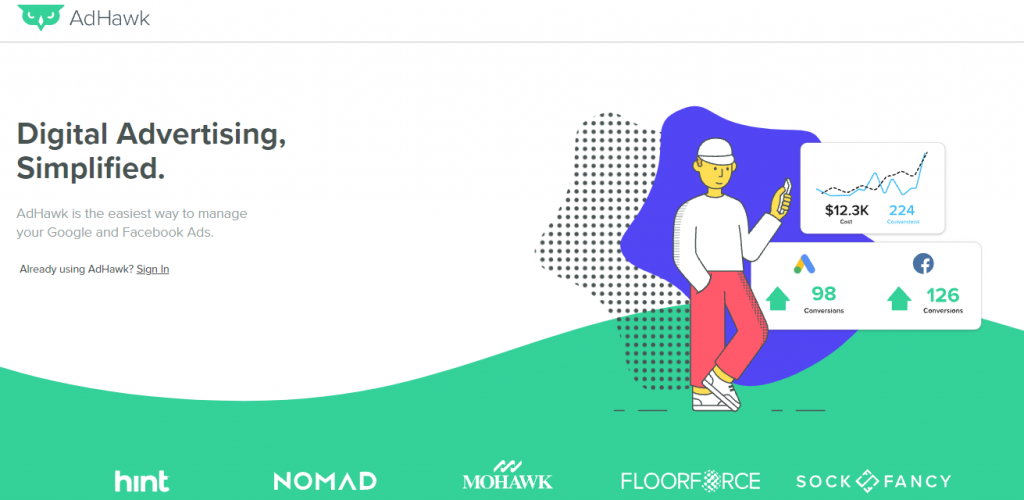 The mission of AdHawk agency is to help businesses of all sizes grow and develop and ultimately succeed online. They work to make sure you use the best Google and Facebook advertising strategies just like advertising agencies in London. Simply to reach the right people at the right time and in the right place.
We can say that the work of this agency is based on a straightforward principle. First, they collect all the data related to your business and put it into one dashboard that updates in real-time. After that, you get suggestions and tips for improving your business that you can accept or reject with just one click.
It boasts a wide range of services, and only some are PPC, Google AdWords, Facebook Ads, Google Shopping, Conversion Tracking, etc.
Conclusion
Finally, it is essential to emphasize that if you want to pay for your ads. Don't lose money by saving, but make money by investing! You better do it by hiring a company specializing in PPC to return the money invested and earn many times more.