WooCommerce is a WordPress eCommerce plugin that simplifies developing and administering an online marketplace. It provides a significant level of freedom and several essential eCommerce elements. Some of those elements are stock and tax administration and delivery connections.
However, people always look for ways to simplify their job when owning a WordPress website. That is why we want to mention WPMU DEV. It is a fantastic hosting service that provides you with 7 built-in plugins.
WPMU DEV's all-in-one WordPress platform combines multiple tools and licenses into one – allowing you to save money and streamline your development workflow. Get 20% off any of their plans.
The majority of plugins come with a price tag that is prohibitively expensive for beginners. But don't be concerned. Fortunately, not all plugins are so costly, and you can find both inexpensive and free plugins to help you set up your WooCommerce store.
We will meet you halfway and present you with the Best Free Plugins for WooCommerce, and it is up to you to choose which ones suit your needs the best.
1. Direct Checkout for WooCommerce
The first plugin on our list is Direct Checkout for WooCommerce. With this plugin, you can add a "Buy Now" icon to your WooCommerce website. Also, your customers will go directly to the payment screen for their selected product. With such an icon, you will enable your customers to make a quick purchase without any obstacles.
Why should your regular clients walk through the cart again if they've already gone through it numerous times? You may also use this plugin to give Ajax insertion capabilities to the regular add to cart button and provide basic product specifications for changeable products.
2. Order Export for WooCommerce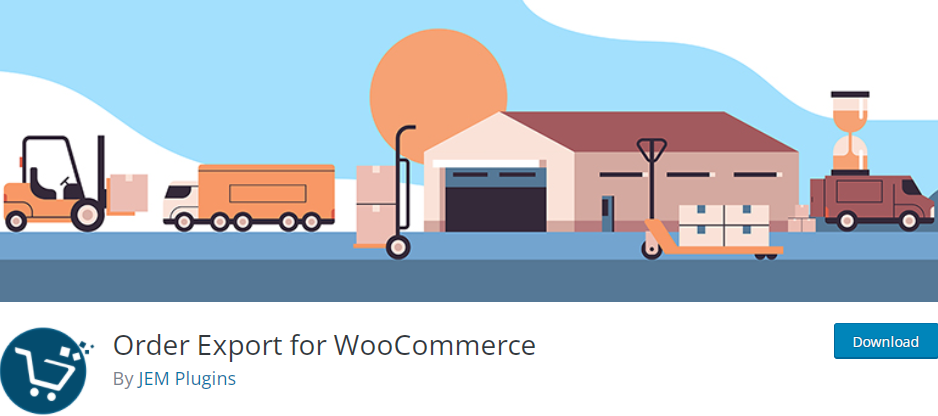 With Order Export for WooCommerce, you can effortlessly import or export purchases from your web store. This plugin is meant to provide you with simple exporting options for your Woocommerce orders.
You can quickly sort with a drag and drop interface, purchases, customers, goods, taxes and shipment, discounts, cancellations, and other features with just one click. You'll be able to pick and choose whatever data you wish to transfer, making it much easier to handle.
Choose the field column and the item you want to export, and it'll present you with choices to change the information. This plugin also offers several features that enable users to transmit data or information with only a few clicks swiftly.
3. Table Rate Shipping for WooCommerce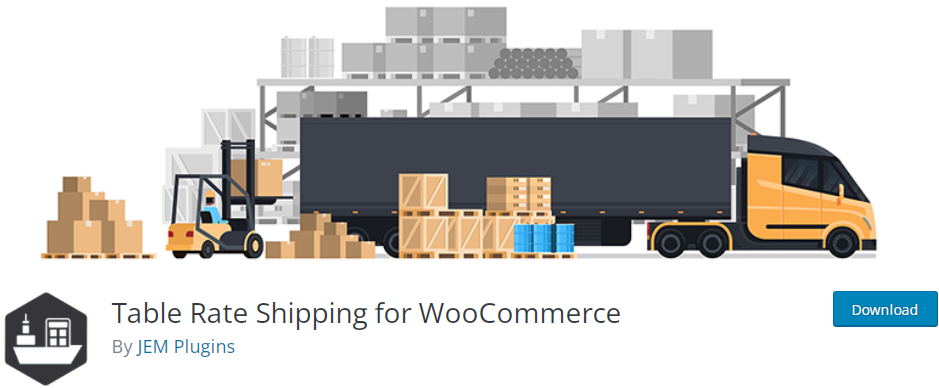 You may want to incorporate a fantastic plugin that improves shops administrators and improves delivery. If you have customers worldwide or are counting on the shipping price, then the Table Rate Shipping for WooCommerce is right for you.
With this plugin, you can configure and customize shipping costs based on customers' location or item pricing and weight.
Also, this may appear to be a useless plugin at first, but you will change your mind. Instead of receiving and modifying each order, this plugin will take care of everything. All you need to do is configure the basic settings, and you are ready to go.
4. Easy Digital Downloads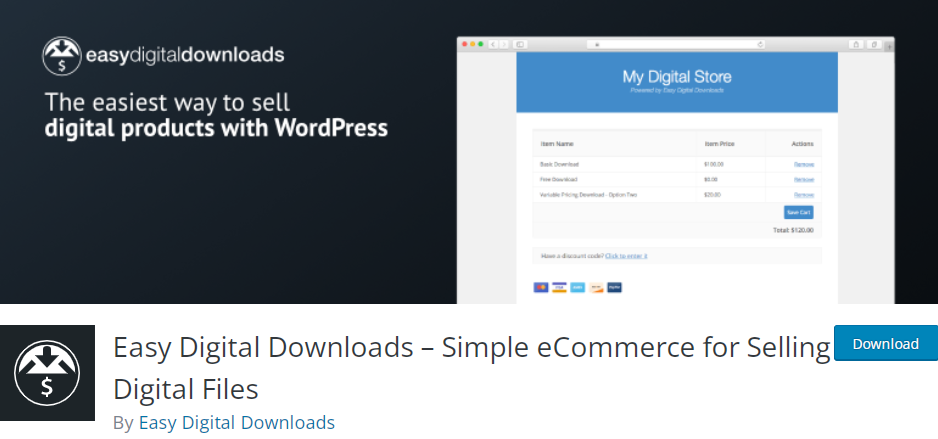 If you want to offer digital items on your WooCommerce website, then Easy Digital Downloads is an excellent plugin for you. This program includes advantages that make it easy to sell media assets without coming to terms with additional baggage like delivery.
You can use it to sell photographs, music, eBooks, tutorials, infographics, and other items. You can create a website that your customers will want to visit and buy from if you can identify transaction data and user information.
Furthermore, posting suggested items, comments, and feedback from customers and special offers has never really been more accessible.
5. Mailchimp for WooCommerce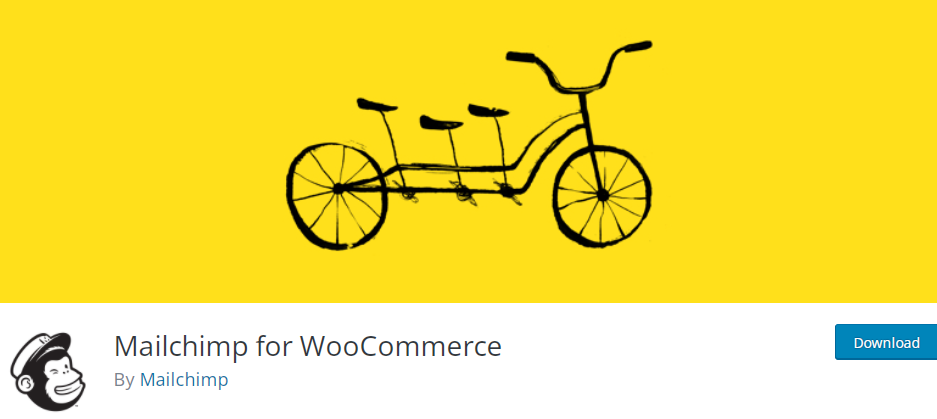 Mailchimp is for everyone that wants to manage their advertising or develop new marketing solutions through email marketing. You can quickly do all of this just by integrating an email subscription from Mailchimp into your WordPress website.
You can also use this plugin to assist your customers, assist them with their orders, and attract new ones. Simply drag and drop whatever you want into the design, and then fill in the blanks with the content you've chosen. It is pretty simple to create contacts to the list: names and emails.
Every customer will benefit from emails with new offers or discounts instead of coming to your website and searching for them. This way, they'll have everything in their hands right away, and it'll be easier for them to remember to come back to you.
6. Product Time Countdown for WooCommerce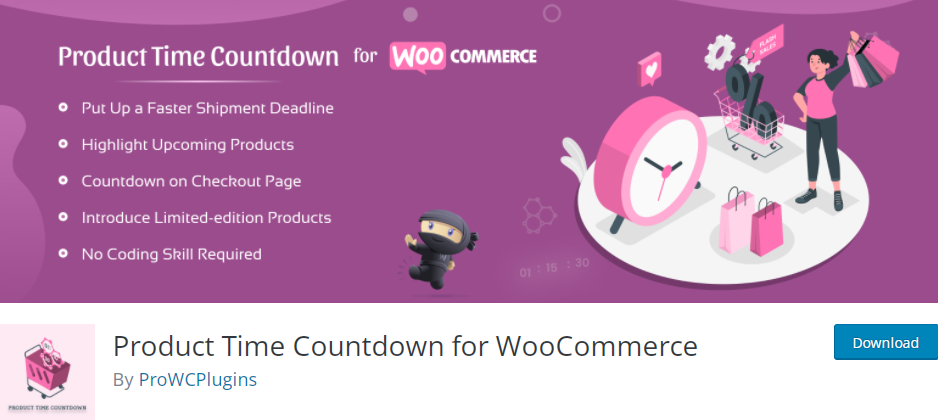 Our last recommendation is Product Time Countdown. This plugin is excellent for you to increase and boost your sales. It shows a countdown box next to items to inform customers how much time they have to purchase that specific item.
You can use this plugin to encourage your customers to buy by including a countdown timer. Customers will notice that particular items are available for a limited time when they look at your deals. As a result, they'll have to accept your offers or risk losing out.
Conclusion
We have provided you with six awesome plugins that will undoubtedly improve your website and increase profits. Each plugin has its advantages, but the most significant advantage that these plugins share is that they will make your life.
All you need do is add them to your WordPress, and that's it. Also, this, in turn, will help to attract more new and returning customers. You and your company will be ready for a strong start in sales and a rapid influx of new customers.