Today we're here to teach you about eCommerce. The eCommerce website is a web website that allows you to sell, transfer, or purchase anything you desire online. Using WordPress, you will be able to establish your eCommerce websites quickly and effectively.
There is only one thing left for some of you to do, which is to figure out precisely what you need to go forward. When setting up your eCommerce website, we advise you to choose quality security choices and plugins with well-organized management systems.
There are shipping plugins to consider if your business deals with actual products. Also, to assist you in getting your site up and running quickly and efficiently. Because of that, we would like to present you with the best eCommerce plugins for WordPress.
1. WooCommerce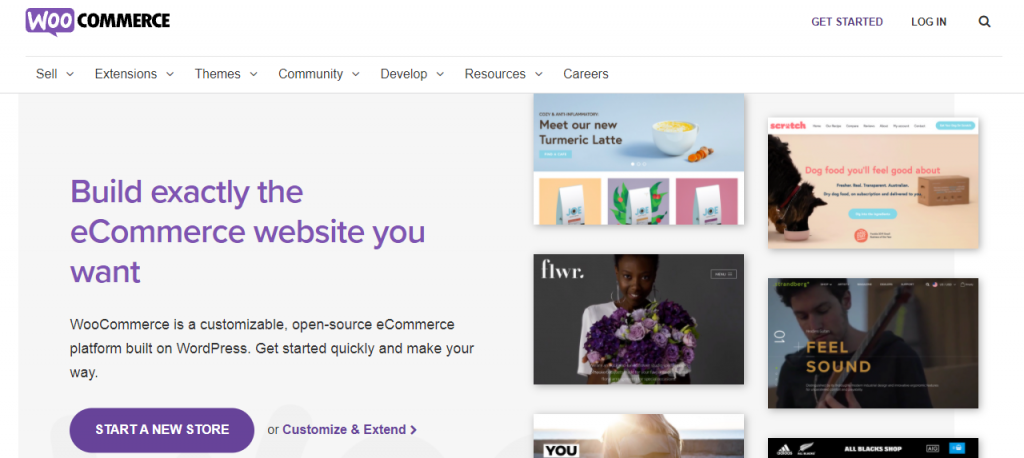 Our first recommendation is WooCommerce. When you use the WooCommerce plugin, you may establish a sophisticated online business. However, this business is supposed to integrate marketing and shopping on your site successfully.
Also, it comes with a bunch of cool features, like product rating, categorizing, evaluating, and adding tags. With just a few clicks, you can create a safe and trustworthy website with a professional look.
2. MemberPress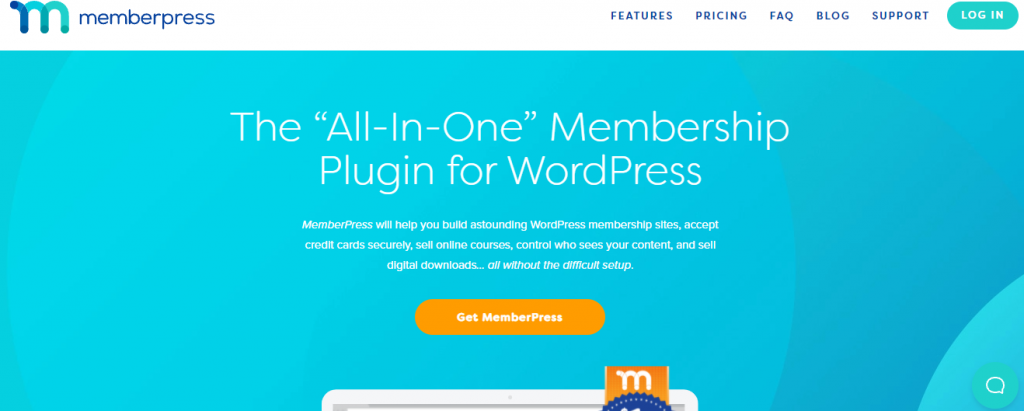 If you're looking for a simple way to create a membership site, MemberPress is the plugin for you. You may use this plugin to limit and regulate access to your material, including blog posts, tags, and categories. It also allows you to create custom permissions for your content.
Additionally, this plugin provides you management over discounts and the opportunity to modify them in any way you see fit. In addition, you'll be able to manage your clients' memberships and evaluate your earnings quickly. And all while maintaining the absolute authority of your material.
3. Shopify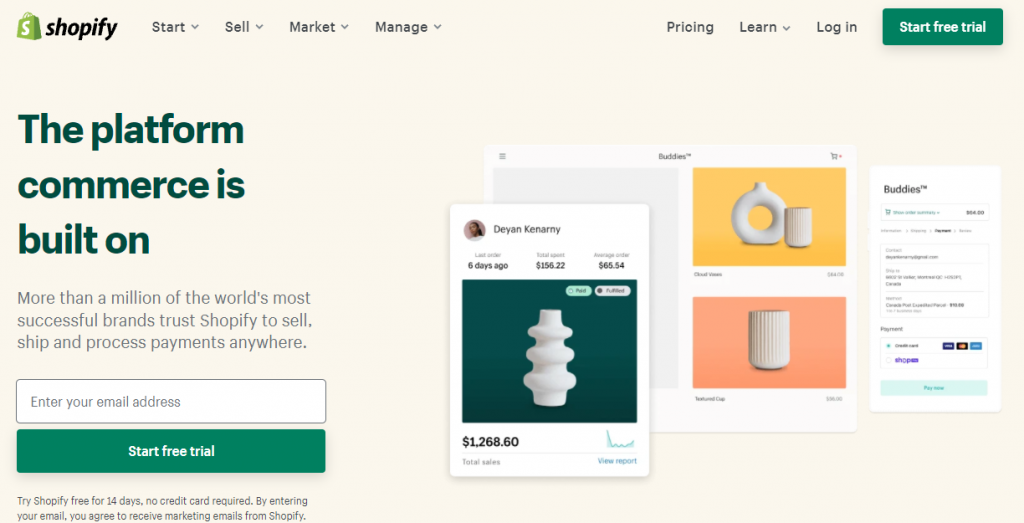 Establish your online marketplace with Shopify, a web application. As a developer-friendly platform, Shopify offers complete access to CSS, HTML, and Liquid, which is the language used by Shopify.
If you want to market real or virtual items, it offers a wide variety of 'themes' that may be modified to fit your personal brand needs. Beginners may use Shopify without knowing how to code, one of the platform's primary goals.
4. Easy Digital Downloads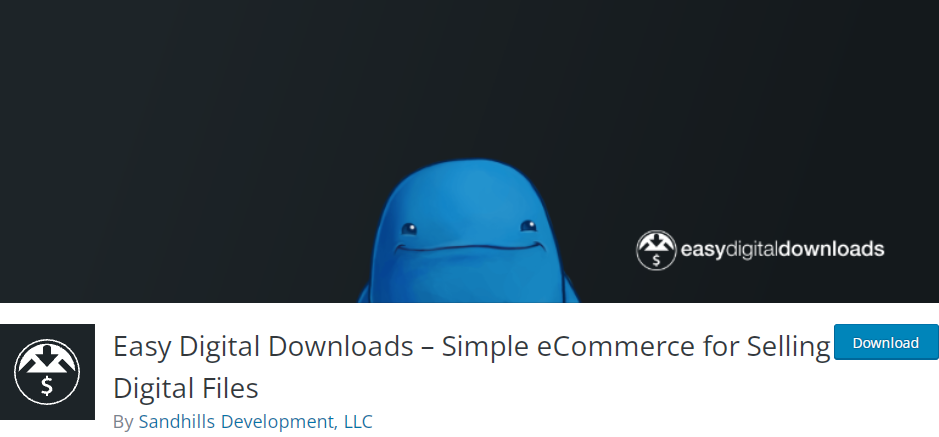 If you want to offer digital material or items, Easy Digital Downloads is an excellent plugin. Depending on your business model, you may sell stuff such as photographs, songs, eBooks, tutorials, graphics, and so on. As a result of this tool's characteristics, it will be much simpler to market these sorts of media assets without the need for extra expenses like transportation.
You can design a website that your consumers will want to visit to monitor purchase histories and user data. Also, adding suggested items, reviews, and customer feedback, as well as discount coupons, has never been easier.
5. BigCommerce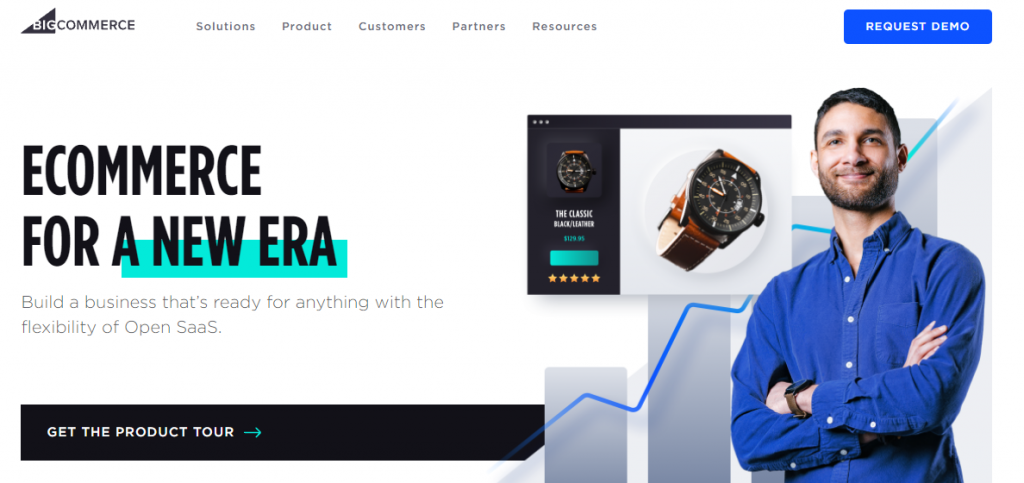 BigCommerce has an intuitive design and a wealth of functionality already integrated into it as a robust platform. Small and medium-sized businesses (SMEs) may benefit from BigCommerce's eCommerce software platform. This platform offers all they need to launch and develop their online shop.
As a premier eCommerce builder, it allows online businesses to be highly scalable. It offers better-created sales capabilities than any of its rivals and blends these features with sophisticated SEO and excellent interconnectivity.
Conclusion
Following the conclusion of this article, you are now ready to begin the eCommerce journey. We are confident that you will discover something you like because a large company starts with small businesses. Adopting such a company strategy can readily improve your everyday routine.
Take a chance and give those plugins a chance. Discover what you enjoy and what you want to give to your consumers. It is up to you to experiment.