Today, these tools can help you create fantastic designs that will positively impact your customers and audience. Each day more and more website creators pay attention to graphic design that can take your website to the next level.
You can be a beginner in graphic design or have years of experience behind you. The use of visual design tools and software can bring out your talent and creativity.
Exploring graphic design software and tools like Figma website design can empower you to achieve a unique look for your website. Figma's collaborative features and extensive design capabilities enable designers to create distinctive and visually appealing web experiences that set your site apart from the competition.
For this reason, below, we present you with some of the best software that will amaze you with its ease of use and efficiency.
1. Adobe Photoshop
The representative of today's list is one of the best graphic design tools, well known as Adobe Photoshop. Used by millions of users and artists around the world, it offers many creative possibilities. When it comes to the editing process, the possibilities are endless to create a 3D format that will set your creations apart from the rest.
Also, whatever you want to make, this tool will provide everything you need in one tool, from banners, posters, logos, and websites. Furthermore, a vital fact is that this tool easily integrates with other related Adobe applications. You can find it in the free mobile version available for Android and iOS operating systems.
2. Adobe InDesign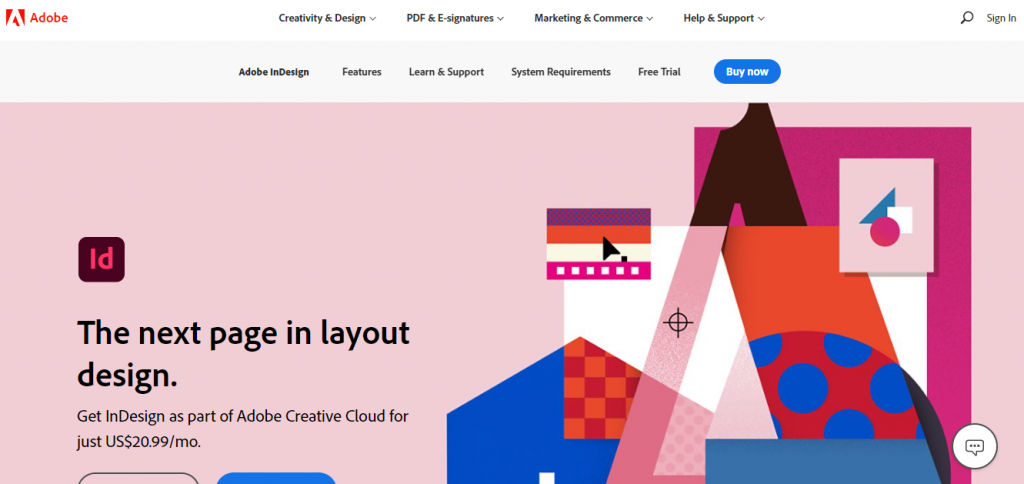 Adobe InDesign is used to create the design most used in the publishing and industry when designing magazines, books, posters, brochures, etc.
Also, this tool will enable you to customize the text of documents, while the graphic display will adjust accordingly. A technology called Sensei allows you to resize the images you use automatically.
It is highly suitable for beginners, who can quickly master all the options offered by the software. Adobe InCopy lets you share your work and collaborate with other members of the design team.
3. Adobe Illustrator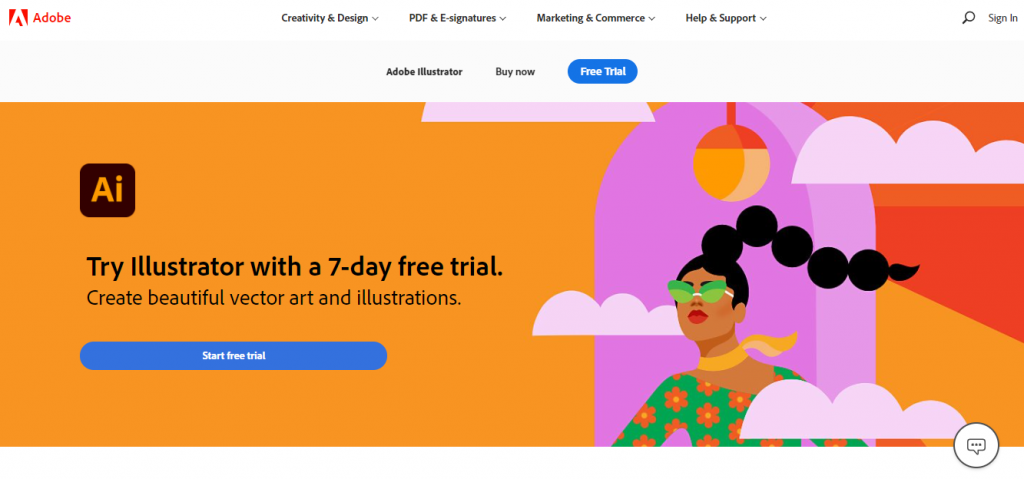 Illustrator is design software focused on vector design. You can use it to draw and perfect designs to create ideal designs. Furthermore, there is even a chance to use different geometric shapes.
These shapes can also be reshaped and moved according to your content. It is also possible to adjust the fonts according to their width or weight. You can use Adobe Illustrator in a mobile version that stands for one of the best mobile graphic design applications.
4. Affinity Designer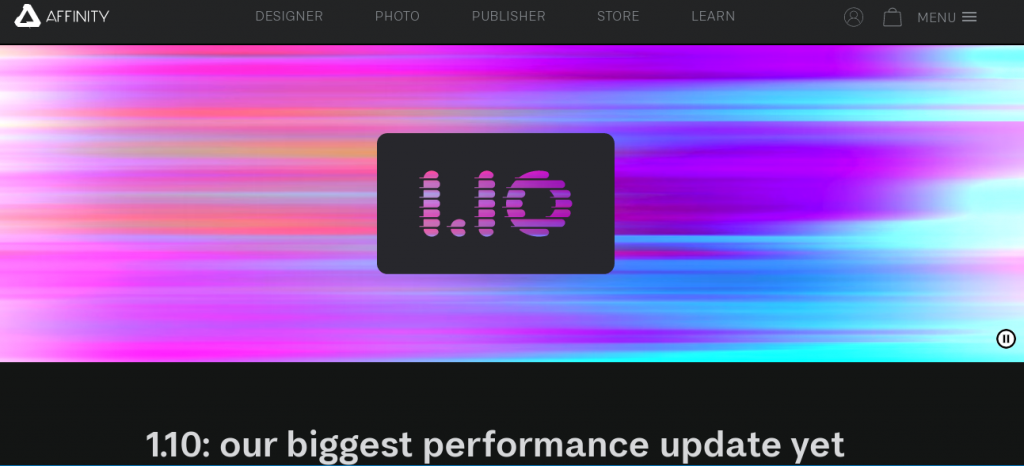 One of the available alternatives to Adobe Illustrator is Affinity Designer who is ideal for those users at an early stage of design. It is available in an app suitable for the iPad with the same features available in the desktop version.
The software provides a smooth user experience that improves workflow and the ability to express your creativity. You can create an unlimited number of boards with all the necessary tools. A unique feature is the possibility of additional zooming of your works, where you get a lot on the accuracy and precision of the design.
5. GIMP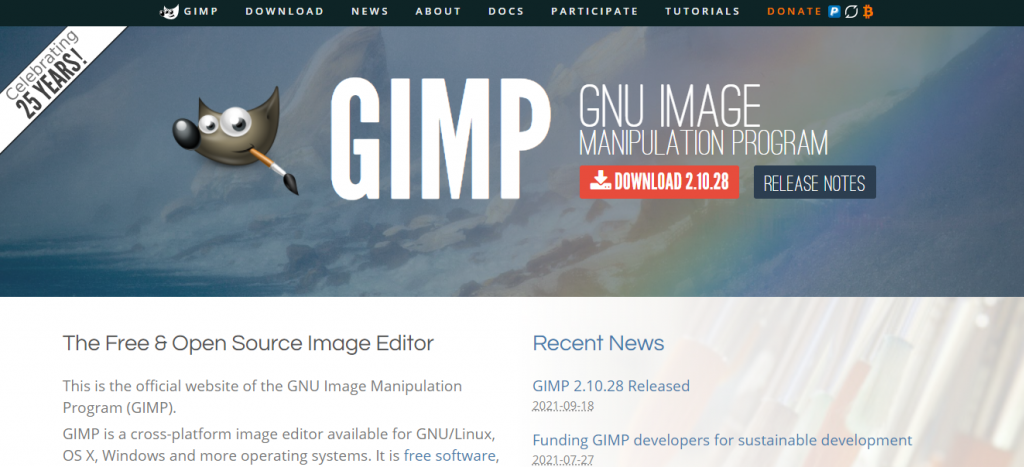 Free software called GIMP is created for a design that is supported to run on various platforms such as Windows, Linux, or Mac OS.
You can use this software for image processing, interface design, icons, and logos. The software is open source and allows you to change the source code to customize the plugins of other software. One of the best advantages of this tool is the GEGL script which is an image processing platform.
6. Visme
A networking tool used to design with advanced capabilities, without the need to learn complex software. Visme offers over a hundred amazingly created templates in the form of presentations, infographics, reports, or images on social networks.
Also, we have to mention that this tool is available in a free version to access millions of photos, icons, fonts, graphics in various formats. Further, you can publish your projects on the website and share them with other users. With Visme, you will bring your content to life with the ability to use animations and interactive features.
7. Genially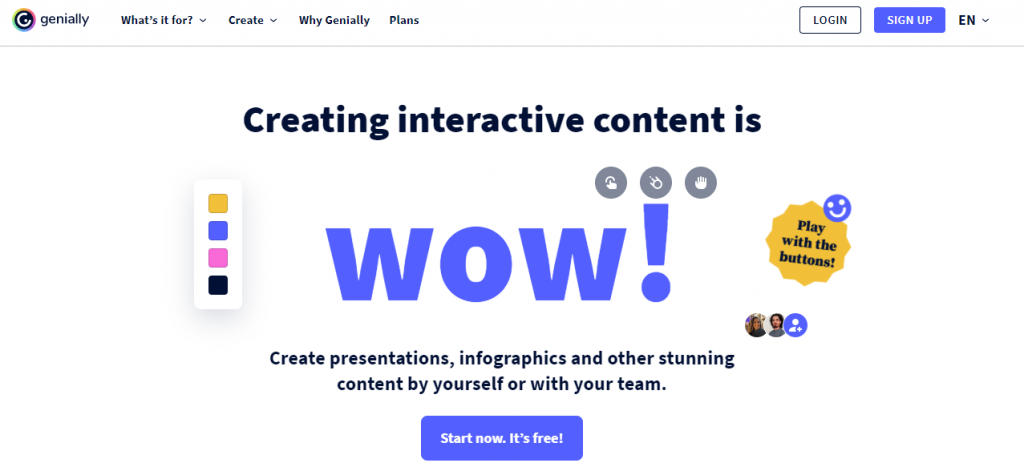 The comprehensives of Genially can create animated elements that you can use in your design. You can start creating posters, infographics, sliders for websites, and more from a large selection of templates.
However, it is vital to point out that there is no limit to the number of creations you can make if you are a free version user. It is also possible to add buttons to create product catalogs or insert videos that will enhance the look of your content.
Lastly, you can integrate this tool interface with platforms that offer many images, such as Unsplash, Giphy, or Pixabay.
8. Sketch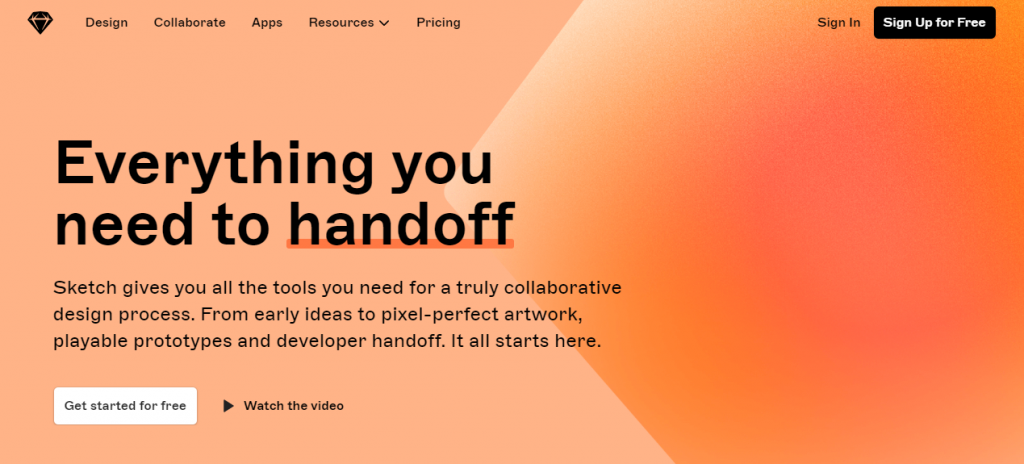 As the name suggests, Sketch is a tool designed for vector-aided graphic design for designing applications and user interfaces. Using this tool over the ones mentioned is that it works great on mobile devices and the web.
Designers who choose to use Sketch can easily find the custom accessories they need to perform the tasks. It is possible to share your work via the cloud quickly and also run files in PNG format. Unlike similar tools like Photoshop, in Sketch, you can prototype what you later refine in other applications.
9. Xara Designer Pro X
It is a tool created for bitmaps. Provides users with the ability to use advanced features and tools to create illustrations, edit photos, or design web pages. One of the features available is a drag-and-drop feature that saves time and speeds up the work of designers.
Unlike other tools, Xara offers much faster performance with the ease of implementing creativity in your career. It has the quickest and most sophisticated vector drawing machines. This can help solve more complex graphic designs. It supports various formats from JPEG, BMP, GIF to importing RAW photos.
10. Canva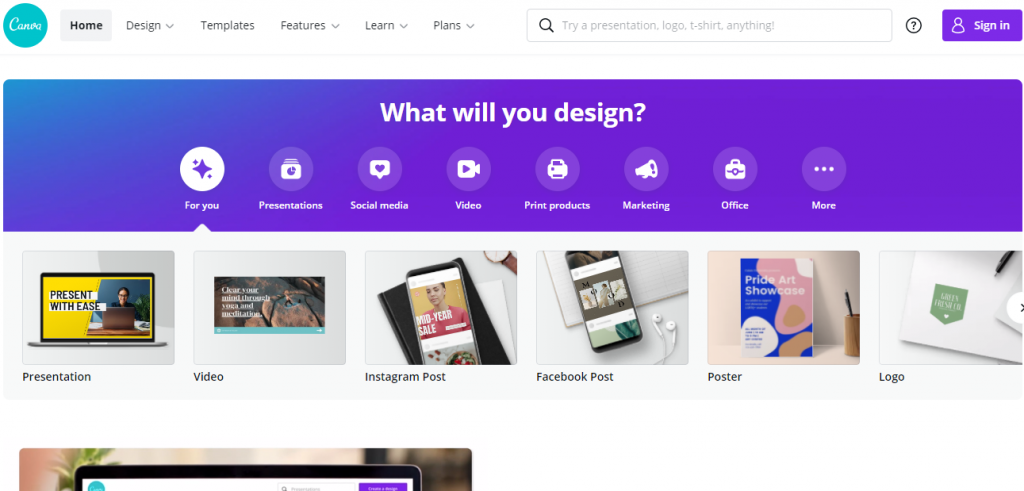 For those who want to do graphic design recreationally or are just at the beginning of creating their works, the ideal solution would be a tool called Canva. Canva is completely free software with which you can create what you have imagined very quickly.
With a massive database of images, fonts, icons, and other elements, most of which are free, you can let your imagination run wild. The central concept of this tool is contained in drag and drop features that you want to customize to your creations. It is available as a mobile application for Android and iOS systems.
Conclusion
The software we mentioned can be of great help in today's world, where technological capabilities are advancing day by day. Choosing the right software or tool depends on your job and needs.
As a graphic designer, you should always strive for the best possible presentation of your work on the Internet market. This way, we have selected only some of the best tools that will help create successful results.