No business will run itself, and that's a well-known fact. Each need regular and adequate maintenance, whether a construction company or a digital marketing startup. However, websites are somewhat unique. Besides what's mentioned, they require frequent updates and safety and security checks.
Vulnerable sites can cause many issues and malfunctions that might take away your visitors, clients, and prospective customers. This article is dedicated to showing you the ropes, so your site is constantly on the watch and in good hands, where any potential problems are minimal.
Good monitoring software will provide all the necessary metrics, such as uptime, load time, web wealth, etc. The metric in charge of availability is uptime takes care of the measurements of the most important aspects of any given business. It is a recognized monitoring tool that checks the health of your website, server, and connected APIs. It suits those who want to spend more time on ideas to develop and expand their business rather than fixing the web every once in a while.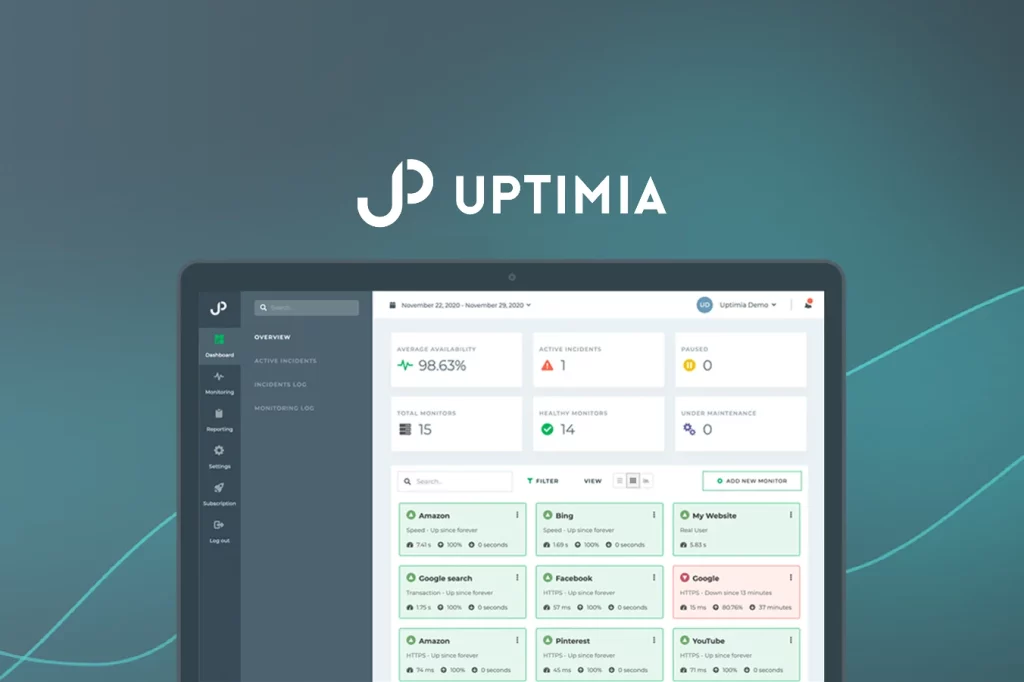 If your site is experiencing issues or breaks down – Uptimia will let you know immediately. It benefits those who deal with multistep transactions and features such as sign-up, sign-in, or checkout forms because Uptimia makes them work flawlessly. Many web owners prefer not to spend time manually checking the web's health and tracking its status. Instead, the tools like Uptimia come in very handy since it keeps an eye on the site's performance and drops you a notification anytime something on your site goes wrong.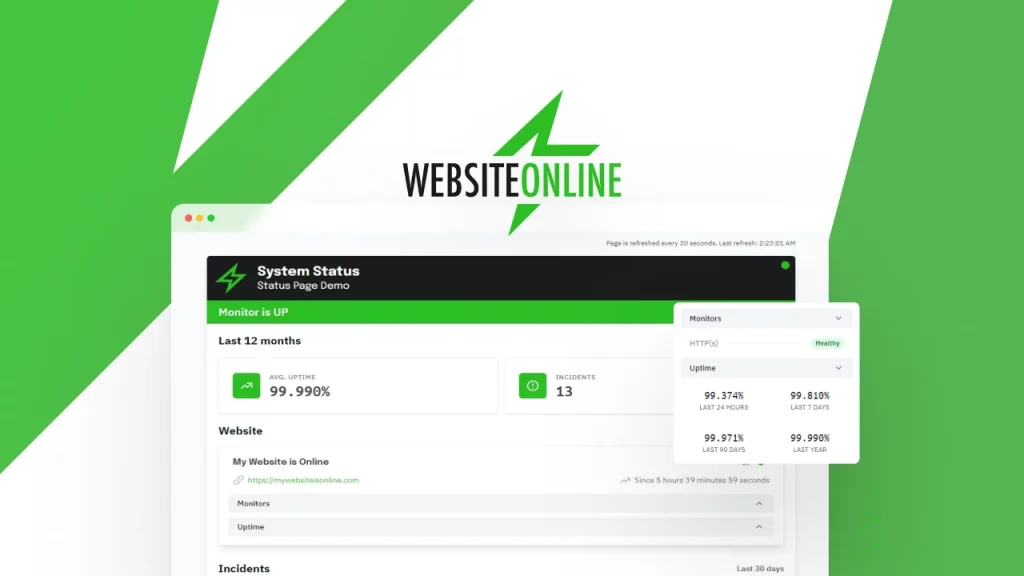 What if there was an option for unlimited monitors where each one has its timing? What would it be called? My Website is Online is the correct answer. If any of the following fails, you get notified: HTTP, HTTPS, TCP port, Ping, and DNS Records. This tool enabled SMS alerts since SMS still stands for an effective tracking method to make reaction time even more minor.
Each website is allowed to have more than one recipient for email types of alerts. Also, it runs a Google Web Risk on any site you build and maintain. An important announcement is related to upcoming features, such as Zapier integration, report generation, backup monitoring, and the domain's expiration.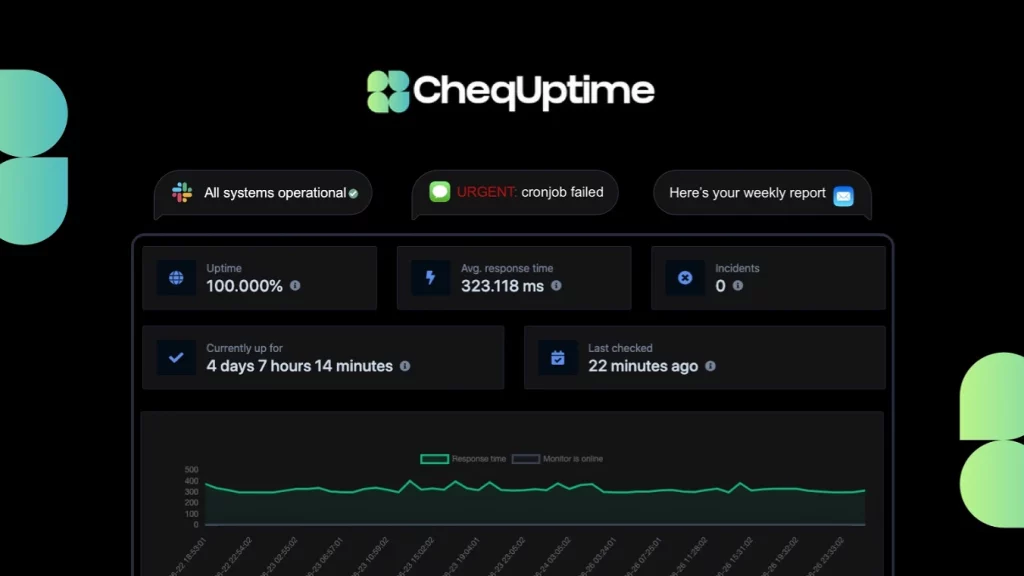 Another great tool that notifies its users when some emergencies emerge is CheqUptime. It monitors the software you have on the web and lets you know if something goes wrong. Another appealing feature is that it lets you run an attractive status page. It is an excellent solution for entrepreneurs, solopreneurs, or anyone who wants to make the whole setup in less than 5 minutes. Small teams highly appreciate this tool because it lets them monitor over 100 sites every minute, seven days a week.
Some users prefer so-called all-in-one tools. Even though some claim that certain features lack quality, Site 24×7 is a good choice for monitoring more things at once, such as websites, servers, and applications. You can access the "busy hours" reports with this one. You can get up to 10 web or server monitors, a few status pages, and about 500 Mb logs at low pricing.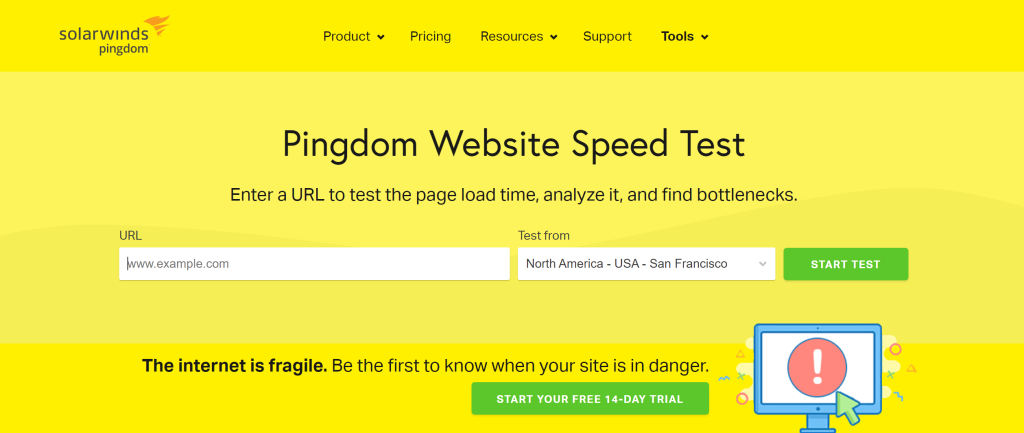 Pingdom Speed Test is a proven monitoring solution with tradition. With Pingdom Speed Test, one can monitor the website from more than 100 locations around the world, and Pingdom will let you know as soon as something goes wrong. A simple status page with personal brands attracts many users and customers who appreciate free status pages in just a few seconds. 
Conclusion
Different digital tools certainly enhanced the way today's businesses operate. Earlier studies confirmed how vital the web representation of any business or industry is, but recent studies reveal that only two consequent visits to a twisted and malfunctioning page result in a 20% drop in conversions. In other words, it is better not to have a site that is tweaking out.
So, if you want your website online, go with My Website is Online. It turned out to be a well-rounded tool that takes the best care of the most crucial aspects of the site. Not only that it comes with once-lifetime access, but this tool also lets you set multiple recipients for alerts via email. Additionally, there are observers focused on the response time and possible changes to DNS records and SSL certificate inspiration. Do not forget the feature of unlimited status pages.