Evernote is a note-taking, task management, and archiving program. It allows you to collect and prioritize ideas, to-do lists, and projects across many computing devices. Also, Evernote has one flaw: it does not support encrypted notes.
Furthermore, if you desire to move notes to HTML or text files, you need to be familiar with at least some significant things about programming. Further in this article, check a selected list of the best tools for replacing Evernote. This list includes both free and paid open-source software.
What is Evernote?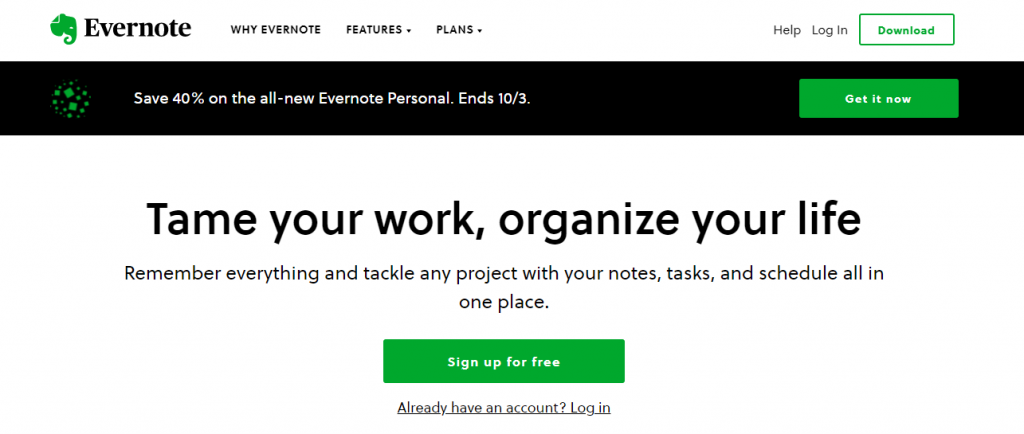 Evernote is a major note-taking program that provides you with over 225 million users worldwide. Also, it offers a cross-platform synchronization so you can update notes on any device. The Web Clipper is a popular Evernote tool that allows you to save website screenshots, articles, and PDFs directly to your account.
Features
Document scanning is providing you to go paperless.
Upload and search handwritten notes from Post-it notes, whiteboards, and other similar devices.
Find templates for note-taking activities such as goal monitoring, weekly planning, and budgeting.
For shared team notes and resources, use centralized team areas.
Browser, Windows, Mac, Android, and iOS are all supported.
1. Notion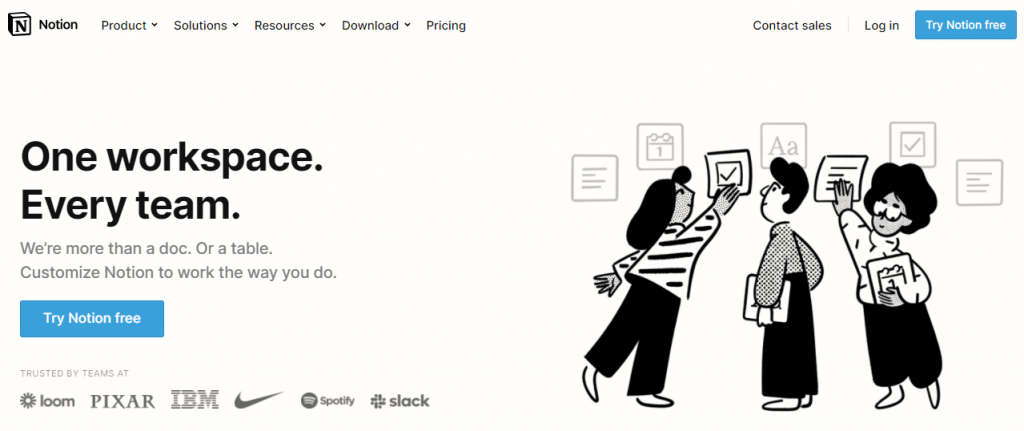 The Notion is a program that falls in between Evernote and Hive. Also, we have to piing out that it is one of our favorite Evernote alternatives. You may use Notion to take notes, assign tasks, organize work, and submit to a team wiki, among other things. You may save notes and documents in a Listview within the app.
Also, this will allow you to quickly examine the essential features of a note and its contents. With a few clicks, users may then assign tasks right from their notes. Also, we have to point out that this is one of the best note-taking applications that has lately gained popularity.
Team wikis allow you to save information such as business policy, contact information, and engineering procedures. Also, you can use emoticons here. We are sure that this will make wikis a little more entertaining, which is why this application is on our list of the best Evernote replacements.
2. OneNote
OneNote is interesting in that it seems to be a traditional Microsoft product yet feels like a cross between Evernote and Notion. When you launch OneNote, you get introduced to a Microsoft interface that looks quite similar to Outlook and Office.
The similarities, however, end there. Once you get past the traditional toolbar navigation at the top of the screen, you'll see that OneNote's principal organizing scheme is a hybrid notebook/tab structure. As soon as you open it, you will know that it has nothing to do with Outlook or Office.
The first category is Notebooks; you can find them on the left-most column. Also, you can divide Notebook into different sections. Finally, each unit can contain several Pages that work in the same way as Notion's freeform workspaces.
When you go further into OneNote's workplaces, you'll discover that they're just as adaptable and powerful as Notion's workspaces. OneNote, like Notion, allows you to add a variety of components to a workspace. You can add images (including handwritten notes), checklists, media files, and file attachments to OneNote spaces.
OneNote also allows many people to edit at the same time. In this sense, OneNote generally resembles notepad far more than Notion.
3. Zoho Notebook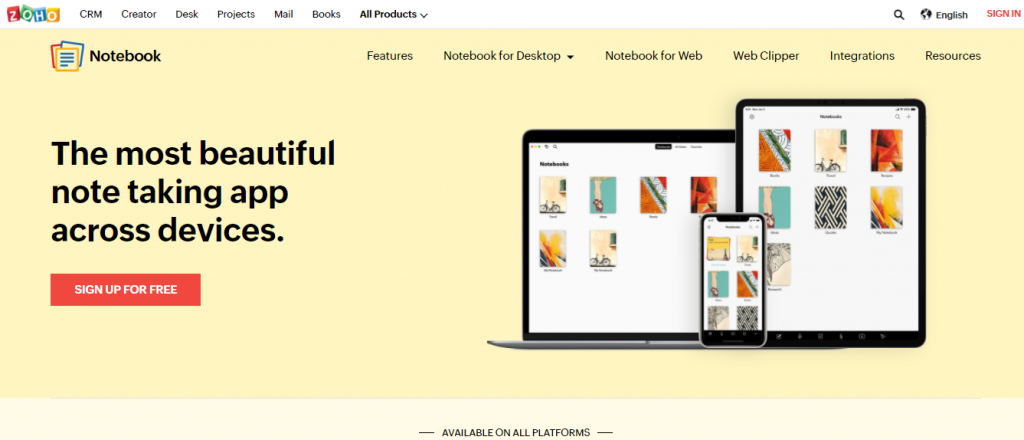 Another Evernote competitor that allows you to use and store notes across different devices is Zoho Notebook. The key difference here is that you can separate notes into "note cards." Also, you may modify in terms of style – some options include text, audio, image, checklist, and doodle.
You can safely exchange notes with pals with Zoho Notebook, and the software is free to use! There are some excellent contextual shortcuts within the program if you have a new Mac with a Touch Bar.
Conclusion
These are just a few of the Evernote alternatives we like. We recommend that you look over them all and pick the most fantastic match for you. This list of options that we provided you with will help you find suitable alternatives.