As a web designer, you have control and one crucial responsibility. That is designing, planning, and developing all designs and layouts for a website or blog.
So, web designers will be in charge of everything. They mainly control all visual aspects of websites, such as images, typography, shapes, and colors. That is why they must do everything correctly in setting sites so they can work in harmony.
However, we all know that web designers know how to make websites simple and effective for visitors. They also understand how to produce visually attractive and pleasing websites. To speed up your work as a web designer, you will require different handy tools or plugins along with an organized schedule.
Because of that, we would like to present you with Best Chrome Extension for Web Designers.
1. ColorZilla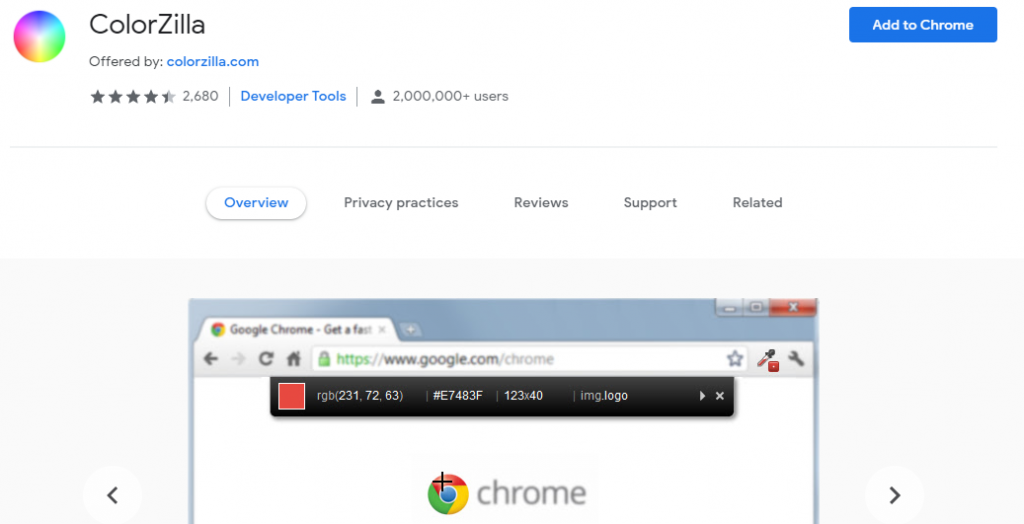 The first extension on our list is ColorZilla. It will certainly not be such a tempting and valid extension at first. However, you will be surprised at how beneficial it is. With ColorZilla, you may acquire a color sample from any place in your browser, rapidly change the color, and replicate it.
Examine the page's color palette anywhere in the browser. You can quickly analyze its content using a color picker, eyedropper, gradient generator, and other included complex color tools. Also, it comes with a feature of collecting hexadecimal codes that you can tag and categorize for all current and future projects.
2. GoFullPage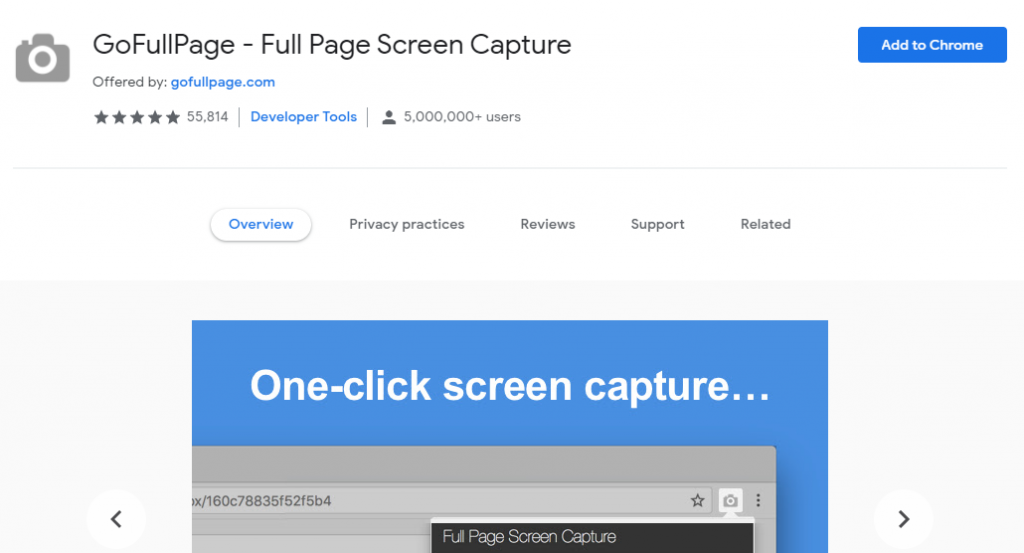 Our second recommendation is GoFullPage. This tool has got the most basic method for completing a single screenshot of your current browser tab. GoFullPage is the route to go whether you're focusing on a web design or want to record the entire display to impress your clients.
Further, as a result, the tool captures the whole page you're looking at now, and there is no need to select any additional choices. The only step you have to do is select the button, and that's it. As soon as you click the extension icon, you will see GoFullPage take a screenshot of the page.
Also, you will be able to store that screenshot as an image or PDF or move it to your workspace for later reference.
3. Grammarly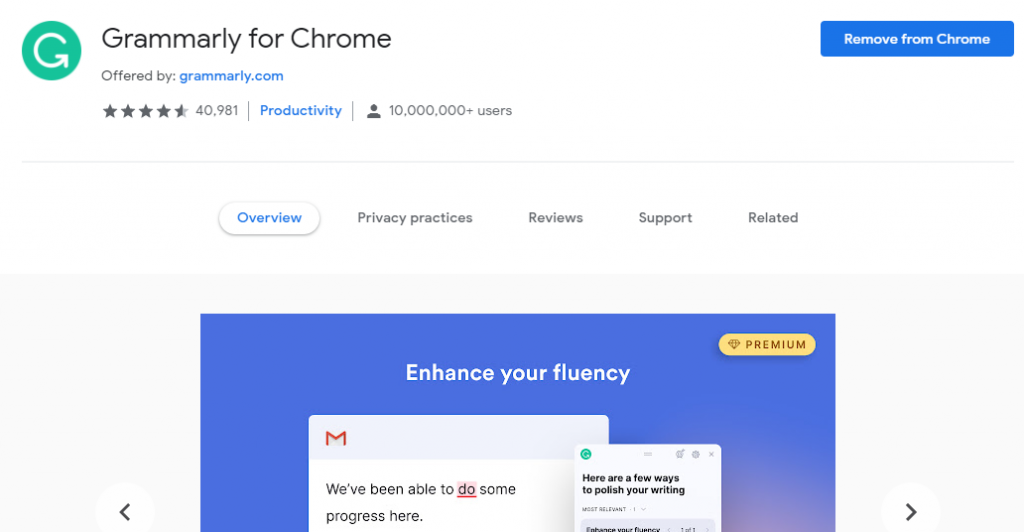 The following extension on our list is Grammarly. This simple extension will detect grammatical errors, punctuation problems, plagiarism, spelling errors, and other writing faults. Sometimes it can seem unusual to implement Grammarly in your work.
However, it's surprising how many grammar and spelling errors anyone can make when setting websites. Unfortunately, if you make a lot of them, you'll end up with a website that no one takes seriously. The good news is that you can modify all of that with this easy tool that you won't even know you're using!
4. AdBlock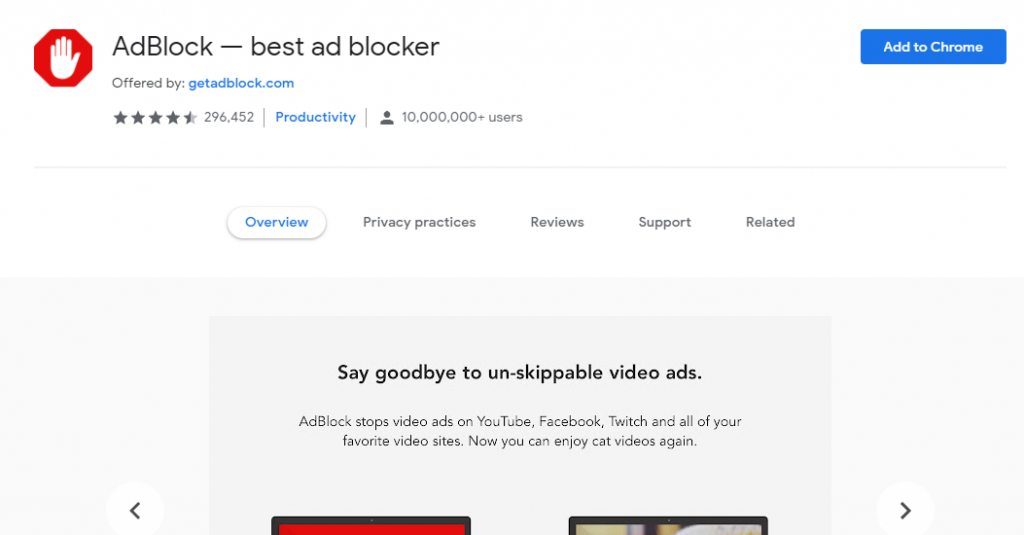 Use AdBlock to block irritating advertisements and speed things up in your browser. However, ad blockers can also protect you. It is not rare that ad blockers protect against trackers, nasty malware, and potentially harmful websites. Say farewell to video advertisements, pop-ups, blinking banners, and other intrusive forms of online advertising.
lso, an ad blocker will help you delete many online adverts and decrease the risk of being attacked by malicious advertising.
5. LastPass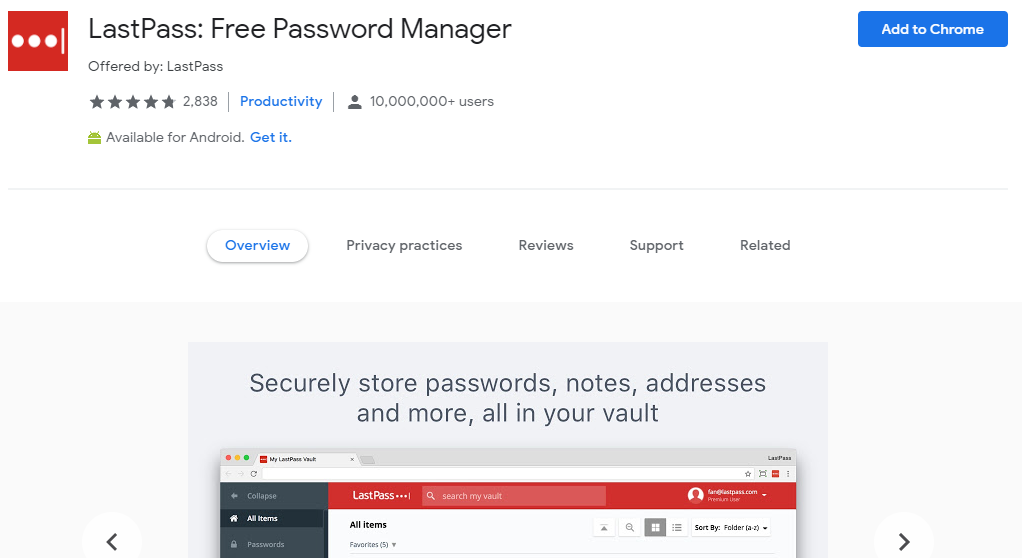 Lastly, if you have many passwords or pages, you can easily mix them up. So that is why we have prepared for you a password manager. LastPass is for web designers who work on several web pages at once. But also those who need to keep track of their passwords.
This extension's only purpose is to remember passwords, addresses, or notes for you. This plugin will automatically fill in passwords and forms for all your saved websites.
Conclusion
Now that you have read this article and been familiar with a few great Chrome extensions. There is only one thing lest to do, which decides which one is ideal for your needs!
Every extension has its pros and cons. And that depends on what you are trying to do. But they will all help you with improving your designing skills and make your life simpler.