There are various ways to speed up the operation of your pages, and one of them is to use a CDN service. A CDN is a collection of servers that store a stored copy of your web pages in several locations worldwide, allowing for faster access from diverse areas (the proximity of the served pages dramatically speeds up the display). 
Cloudflare is one of the most well-known CDN services today, and it offers protection against unwanted attacks, among other things, in addition to speeding up the execution of your sites. The Cloudflare network includes over 200 data centers worldwide, all of which are supported by industry titans. If you want to try similar services to Cloudflare, here is a list of the best ones.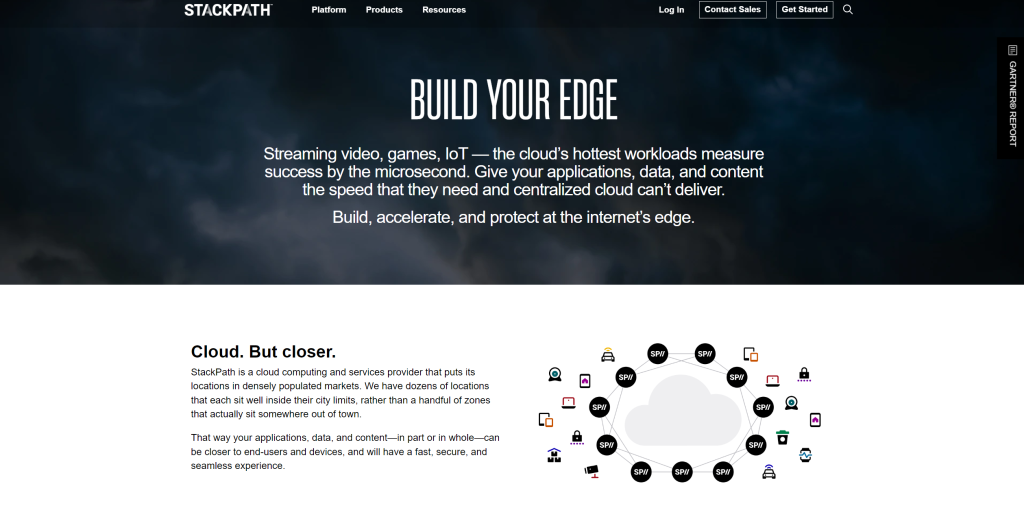 StackPath is a well-known content delivery network (CDN) that offers DDoS protection and website monitoring for an unlimited number of websites. StackPath is the ideal approach to drive traffic to your WordPress website by speeding it up. This tool has 45 places to quickly upload content in any region worldwide. In addition, StackPath CDN has an 80% cached load ratio, a dedicated private network, extensive APIs, a 1-Click user interface, and other features.
Also, it's important to mention that there is no serverless warm-up time. Therefore, all of your website content loads immediately. StackPatch is one of the best Cloudflare alternatives you can find online. It can successfully help you protect your WordPress website.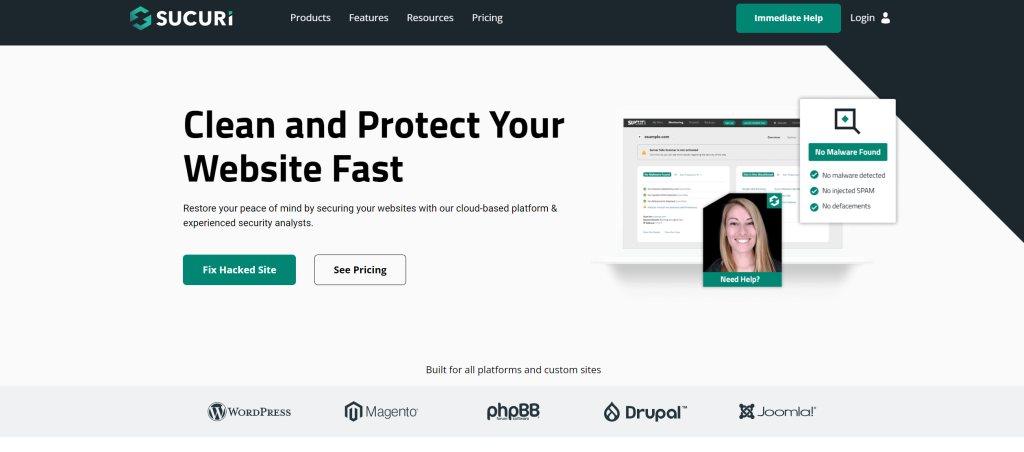 A Cloudflare alternative, Sucuri is a website security service focusing on WordPress security. It protects your website from hackers, viruses, DDoS attacks, and spam. When you enable Sucuri, all website traffic is routed through their cloud proxy firewall before reaching your server. This helps them to prevent any attacks and only deliver authentic visitors. The most significant benefit of Sucuri is the assurance of your website's security.
Furthermore, a firewall speeds up your website and lowers your hosting fee by minimizing the possibility of a server outage. As soon as you turn on the Sucuri Firewall, you will notice a difference in performance. Most people today believe that huge websites are more vulnerable to cyberattacks.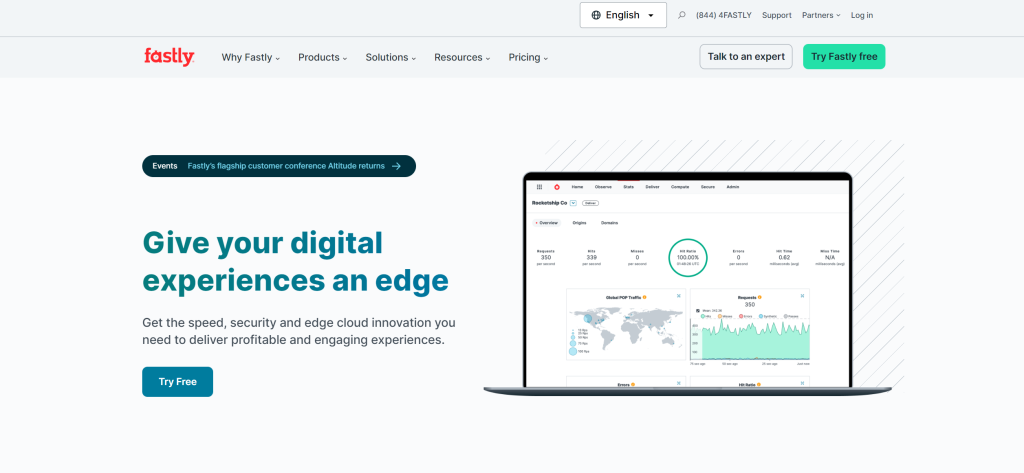 Fastly is another great CloudFlare alternative. It is a corporation that provides services that affect the acceleration of internet page loading times, cyberattack prevention, and website reliability in the event of increasing traffic. A content delivery network (CDN) is a geographically distributed network of servers that distributes various aspects of information and adjusts to user needs. This site contains HTML pages, JavaScript files, photos, and videos.
Fastly is essentially a conduit between clients and users. As a result, if the service as a whole fails, the webpage may not be displayed.
Liquid Web is a high-quality Web hosting company. Not everyone knows that the company has teamed up with Akamai to deliver a lightning-fast CDN service. It is an optimized CDN, which guarantees faster loading times and outstanding 100% uptime. However, the point is that all material will be managed by CDN's global network of capture services.
Its infrastructure ensures high speed and availability. Visitors to the website will obtain static resources from the closest server locations. This contributes to a better user experience while enhancing SERP ranking. It is one of the most reputable content distribution firms.
Conclusion 
In this article, you had the opportunity to learn about the best Cloudflare alternatives. All of these website security services have unique features. They will help you protect your website from hackers.
We recommend you try them out and visit their official pages for more useful features. Indeed, in their many advantages, you will find numerous features that will help you in your daily business and activities in the digital world.