When you create and share your articles, videos, blogs, or even products, you attract, engage, and hold your audience using content marketing. However, this strategy can help you build experience and increase brand awareness to help you stay in front of customers while buying what you offer.
Aside from audio, videos, infographics, and you may use animated GIF-s, some content marketing strategies effectively. When used separately and in combination, each kind of content marketing achieves what each company is looking for. Because of that, we would like to present you with ten content marketing tools you can not live without. Let's begin!
1. Simple Author Box
Everyone who creates marketing material and collaborates with some other authors requires a Simple Author Box. When you use this tool, you can quickly give full credit to everybody. It's essential to provide credit to people who participated in your tasks, projects, works and create aesthetically appealing bios for them.
Not only does this tool promote your website or blog, but it also helps you to make a connection with other comparable sites and writers. This plugin is a godsend for your blog for those who often host guest authors and don't want to link their social network accounts to every new article.
This plugin is entirely configurable and offers a variety of colors, shapes, and fonts options to live up to your website.
2. Coming Soon & Maintenance Mode
An excellent branding option is Coming Soon and Maintenance Mode that allows you to create exactly that, a Coming Soon and Maintenance Mode page. Also, your visitors and customers will come back more often when you update new material.
Furthermore, it is crucial to connect with your audience even before launching your page, and this plugin can provide you with that.
Also, it will ensure that your website correctly functions when you introduce additional information. A website's performance may be improved and fixed without going out of business or customers. Most importantly, it positively impacts your search engine optimization (SEO) and assists you with it.
3. HubSpot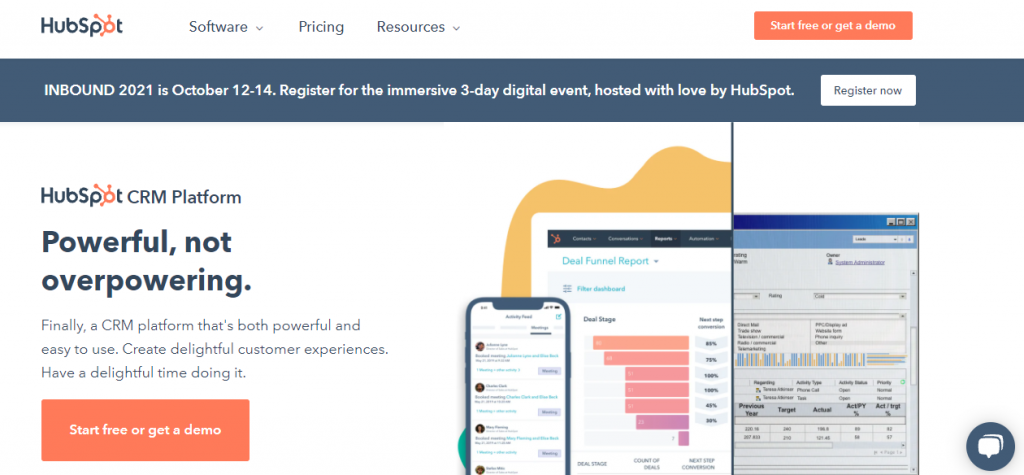 Content marketers may use HubSpot to create high-quality content, But also, it will help you to make a wide variety of content to reach a wide range of clients. An entire content marketing platform is managed. It even analyses the effect of the material and maintains the content quality.
Use the tool to create content clusters that integrate all your existing content, including case studies, websites, and e-books. In the end, HubSpot can help you with improving your search engine optimization (SEO).
4. Trello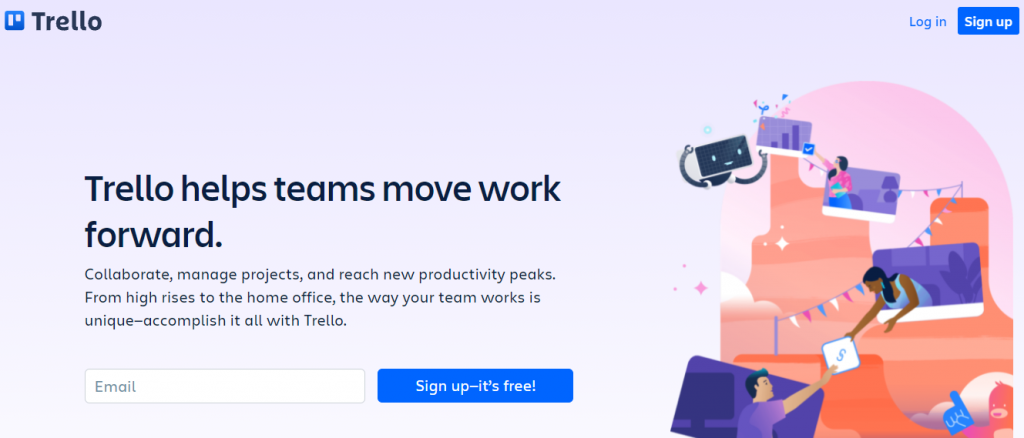 You and your team may manage tasks and projects using Trello's visual approach. Trello can view your entire project instantly, you can communicate with colleagues. There is even a feature to set up an effective method for content writing while maintaining all on schedule. Think of it as a Pinterest-like platform. But it has a focus on projects rather than pins. Quite similar to Basecamp, if you are familiar with that tool.
5. Grammarly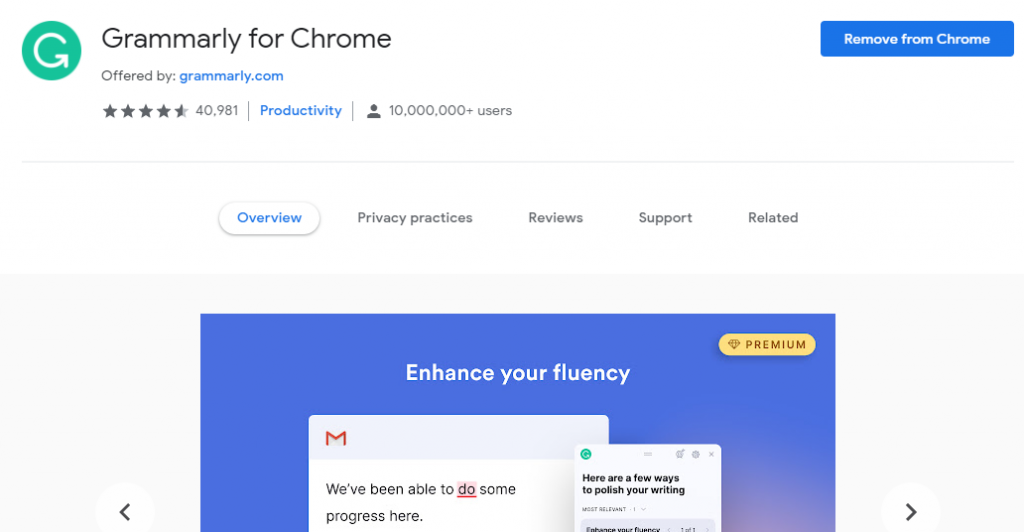 This simple but efficient tool can identify grammar problems, punctuation defects, plagiarism. It will also make it possible for you to detect many other writing blunders in your writing. Grammarly may quickly correct such errors.
Furthermore, this tool will allow you to build a web page so that your viewers will consider it professional no matter what you offer as your content. Therefore, this small supplement will improve everything.
6. Google Analytics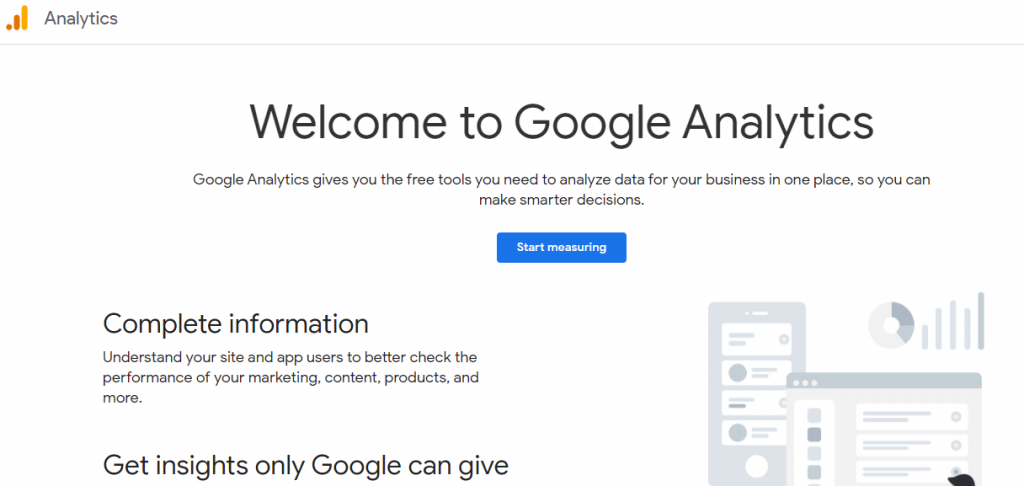 Google Analytics may track your website's effectiveness. And that will allow you to start digging and gain valuable insights from the provided data.
There's a comprehensive dashboard that is fully customizable. Also, the spreadsheets are visually appealing while giving genuine insight and raw statistics on your website's success. You will get a detailed picture of website customer behavior and the control's effectiveness.
7. Monday.com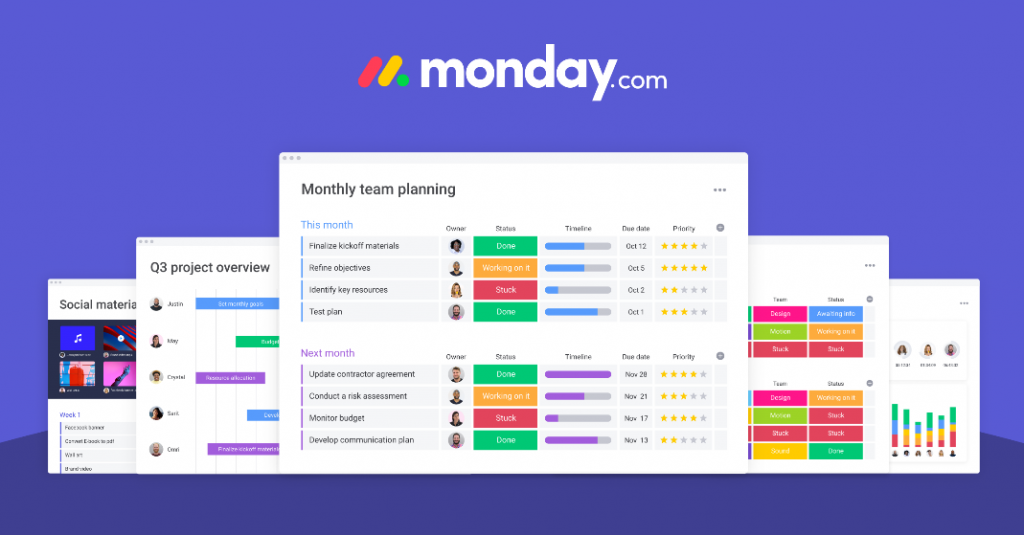 Monday.com is the place to go if you're looking for an excellent content management system and Smartsheet alternative. Several components go into creating monday.com boards. You may develop your details or use pre-built ones. Every new project you will be able to complete more efficiently if teams use provided features.
Some of the incredible features that it offers are time monitoring, automated alerts, partnerships, and a content calendar. Monday.com will enable you to create a workflow or "Board" easily. You can add collaborators, and you can even easily track the completion of various tasks.
For each board, you may assign additional documents or things required to complete it. You can also label a particular employee or associate.
8. BuzzSumo
BuzzSumo is an excellent tool for understanding what is happening on your social networking sites. But also, it is fantastic for experts and influencers. The best thing about this tool is that it is easy to use.
As a result, you can easily watch your rivals to see what they are up to on media platforms, which is a significant reason we utilize this. However, using this tool is simple to maintain on track of hot issues. But it is also a fantastic tool for analyzing social networking sites and promoting relevant material.
9. Grow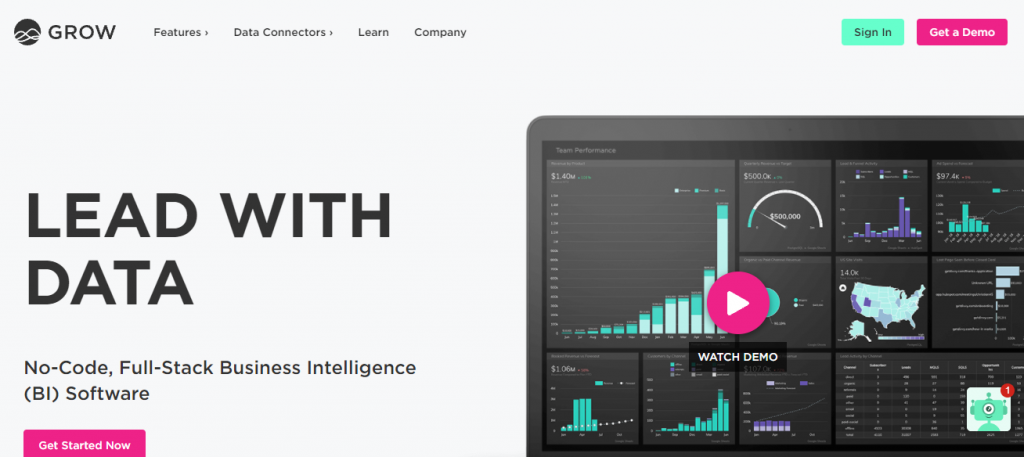 Smaller businesses will love Grow, as will those seeking a visual solution that will help their dashboard stand out from the crowd. This solution means that you may modify and manage your material in the most detailed way possible. But also, at the same time, analyzing multiple indicators inside your dashboard.
There is no need for new measures for every issue if you include these parameters in your data collection process. If you have data from several sources, it can assist you with analyzing and transforming it into one comprehensive analytics tool.
10. Canva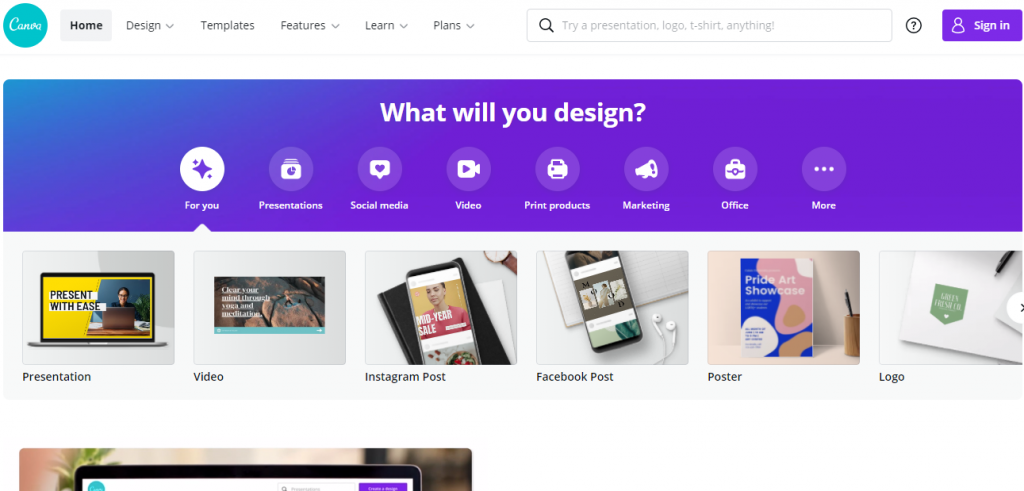 A fantastic online visual creation tool, Canva is a must-have. You may use this tool for everything, including simple picture editing to create social media graphics, posters, and papers. In addition to social network visuals and slideshows, Canva allows users to generate various visual materials, such as banners and posters.
Every user will have access to an extensive library of templates and design components. It is essential to mention that these components are fonts, drawings, stock photography, and the ability to integrate anything from the web like Google Maps.
Conclusion
This article is where content marketing begins by determining what your customers want. Successful content marketing will help the brand grow while introducing new visitors and customers.
Furthermore, generate income and help achieve brand awareness, sales, and success if executed properly. Now the only thing you can do is try some of the listed content marketing tools. We hope you enjoy some of them.