In today's world, everything is getting digitalized. With every passing day, our lives are flowing over into virtual reality. You can online shop, order delivery via drone, have meals at your doorstep without even meeting your deliverer.
Tesla's making self-driving cars. And now, with Zuckerberg's Metaverse being in active development, you will soon be able to walk through a Walmart without ever leaving your house. At the height of this ongoing pandemic, learning got digitalized as well.
Both teachers and students had to learn how to adapt to online classes. It has proven to be an effective method for increasing inclusion in the classroom. However, it did not go off without a hitch.
As we enter year three of the pandemic, it becomes clear that online classes are becoming the norm. Being tech-savvy is a quality that very few teachers possess. It is not a matter of posting on social media, which almost anyone can do. We are talking about running an online platform.
For many of our educators, that means dabbling in an unknown field. Even members of Gen Z cannot do so without problems, and they grew up in the computer tech era.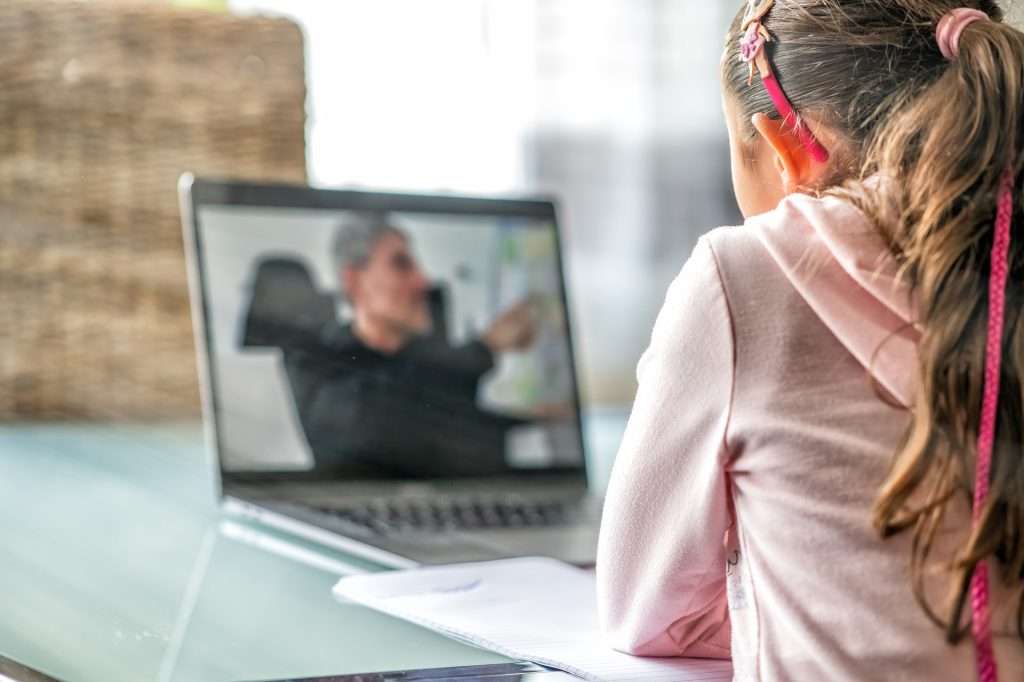 What Can Our Teachers Do?
One of the best answers is – they can use WordPress. Learning how to navigate a WordPress site takes little time, and numerous free courses are available. In addition, once you pair WordPress with multiple plugins, you can get a top-notch learning site.
That is what we are here to talk about today. Here are the best WordPress plugins for our unsung heroes – teachers and online educators.
1. WP Force SSL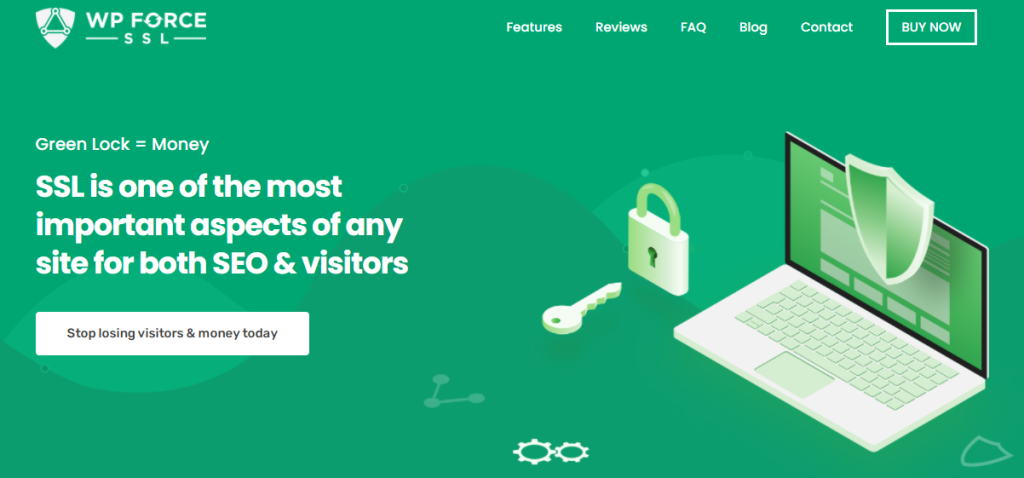 Security. That is the number one concern when creating any website. When you go to a website, you will notice the little lock next to the website address in the search bar. That means your site is secure, and your SSL certificate is valid. But, what does that mean?
The encrypted communication between browsers and servers is known as SSL (Secure Sockets Layer). When a browser receives this certificate, it interprets it and validates its validity. If everything is in order, the site gets a tiny lock and https added before its address.
However, numerous issues might make it difficult for your site to get that lock. That is where WP Force SSL steps in. It comes equipped with everything that you will need to configure your SSL.
Features
Everything for SSL (Removes the need to install multiple plugins to configure SSL)
Content Scanner (Scans every page on your site for mixed content within minutes. Provides a comprehensive report to help you avoid mixed content errors)
SSL Monitoring (Real-time SSL monitor that sifts through more than 50 errors each time it checks your site.)
Easy to use
Centralized Dashboard (Control everything from a single location – licenses, purchases, SSL monitors, and sites – directly from the Dashboard)
Premium Support
You should purchase this plugin if you are a teacher (or online educator). Having a website with a verified secure connection demonstrates professionalism and provides security for your students (and you too).
2. LearnDash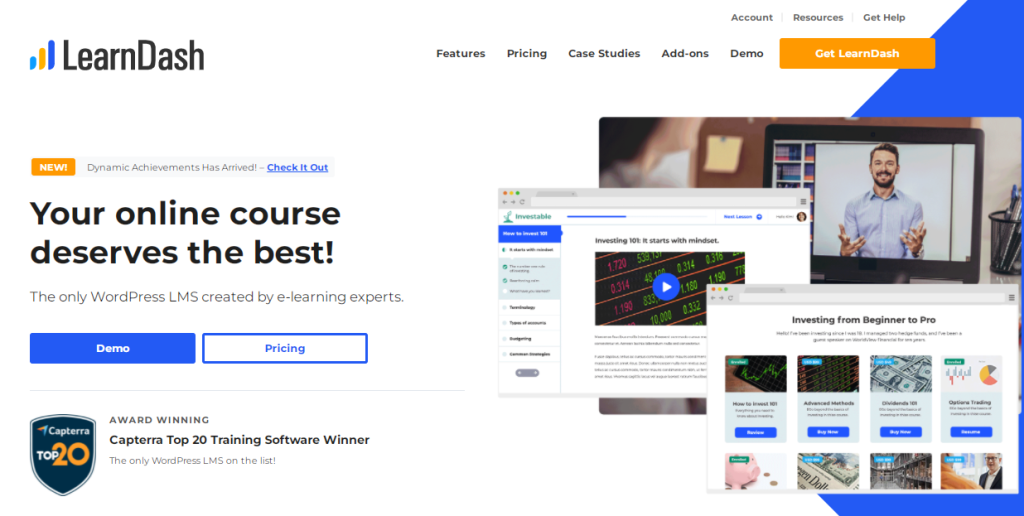 LearnDash is an award-winning eLearning WordPress plugin. Even important universities trust this plugin to power their learning programs. Through their learning portal, you can create a personalized, distraction-free environment for your students.
You can create different types of quizzes, a leaderboard, and required assignments that learners must complete before moving on to the next level. LearnDash also allows you to award progress-based badges, certificates, and course points.
Features
LearnDash Focus Mode
Advanced Quizzing
Dynamic Content Delivery (Drip-feed lessons, open and linear progression, required videos, etc.)
Flexible Prerequisites (Set your prerequisites for access to courses, quizzes, and so on.)
Badges and Certificates
Course Points
Leaderboards
Assignments
And so much more!
3. WP Courseware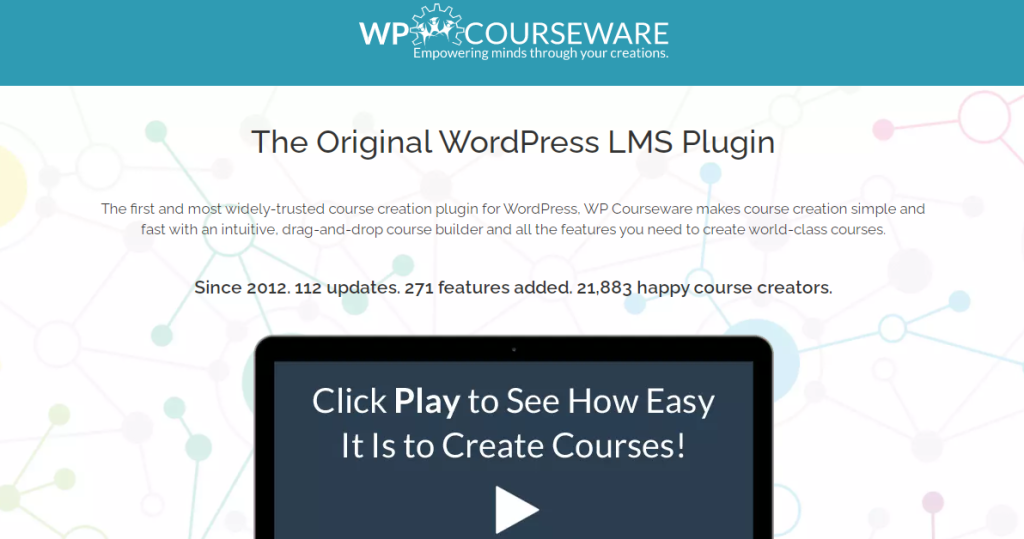 If you are an educator looking to pass on your knowledge and maybe earn something while doing so, this plugin is for you. WP Courseware has, to this day, two hundred and seventy-one features. And it keeps growing.
Along with offering the option to create stunning and engaging courses for your students, it also lets you create sellable courses. WP Courseware comes equipped with:
A built-in shopping cart,
Payment gateway support,
Tne-time pricing,
Transaction reporting,
Coupons, course bundles,
And pretty much anything else you will need to profit off of your work. If you feel like integrating the general public into your student base, get yourself WP Courseware.
Features
Create unlimited courses
Multimedia learning experience
Host unlimited students
Course prerequisites
Give Assignments
Lesson downloads
Translation ready (includes a default translation file)
Student self-enrollment
Question bank
Quiz randomization
And so, so much more!
Conclusion
Being a teacher (educator) in the digital era is hard. Even before virtual reality stepped in, it was an underestimated calling. That is why we have compiled a shortlist of plugins to assist our educators in making the most of online teaching.
Get your website SSL certified without a problem with WP Force SSL. Create a powerful learning platform with the prize-winning LearnDash plugin. Get some additional recognition (and payment) for your knowledge with WP Courseware. And always remember – those who can teach.