PayPal is the getaway payment method used around the world. Also, it is a well-known electronic payment provider that enables secure and convenient online transactions.
Many people use this software because it allows them to create a free online account that will enable them to shop online, transfer money, and receive money. Because so many people use it, WooCommerce owners love it for increasing sales.
Here are the 5 best PayPal WooCommer checkout plugins you need to install on your website right now.
1. WooCommerce PayPal Checkout Payment Gateway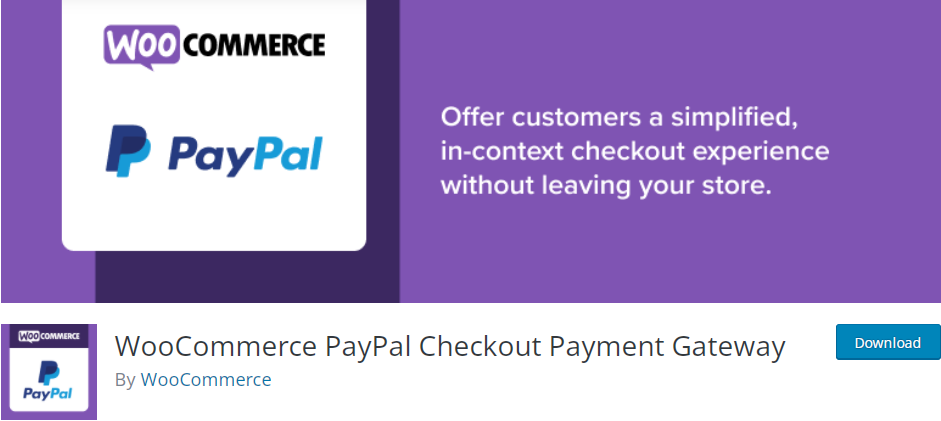 WooCommerce PayPal Checkout Payment Getaway plugin is one of the most useful ones to allow your customers an easy checkout. You can install this plugin on the WordPress website or your eCommerce store.
You don't need to worry about multiple steps and confusing navigation. Another fantastic feature of this plugin is that if your customers do not have a PayPal account, they can pay with a credit or debit card. When someone buys something from your store, they can simply pay with PayPal.
2. PayPal Express Checkout Payment Gateway for WooCommerce
Another great plugin that will allow your customers a stress-free checkout is PayPal Express Checkout Payment Getaway for WooCommerce. When someone buys your product or service, it, like other similar tools, allows you to make a sale.
Most people don't like to give their credit or debit card information when purchasing online. This plugin will enable them to use the money they have on their PayPal account and buy your products with them.
It is simple and quick to use. Your customers will be able to purchase any product from your store with just a few clicks.
3. Payment Gateway for PayPal on WooCommerce

Payment Getaway for PayPal on WooCommerce provides many unique features for your online store. It will make it professional and user-friendly. With this plugin, you can put a PayPal, Pay Later, and Debit or Credit Card button near the product your customers want to buy.
This makes it easier and faster for them to make a purchase. It will immediately open a login box.
Furthermore, this allows your customers to access their accounts and proceed to the checkout process more quickly. With this PayPal Express Checkout plugin, you can ensure that your customers have a positive experience.
4. WP Express Checkout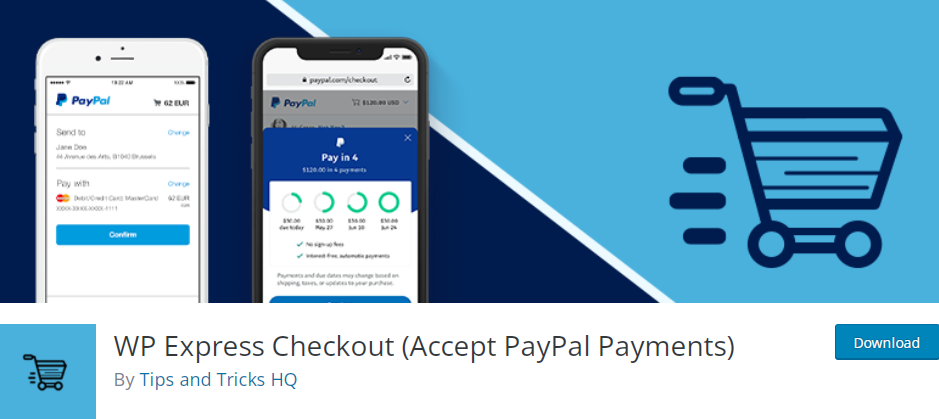 Every customer wants a checkout process to be straightforward. WP Express Checkout is one of the WooCommerce PayPal checkout plugins that can help you provide a user-friendly experience to your customers. It enables you to customize the PayPal button to suit your eCommerce store better.
WP Express Checkout displays the PayPal payment box. One of the fantastic features of this plugin is that it allows you to provide your customer with a Pay Later possibility. Your customer will still be on your website while finishing the payment.
5. Express Checkout via PayPal for WooCommerce

Install and quickly add Express Checkout via PayPal for the WooCommerce plugin. You will be able to increase your sales with the help of this plugin because almost all of your customers may have a PayPal account.
You can include various PayPal checkout buttons. Choose the one you find to be the most beneficial for your eCommerce. This plugin is safe for you and your customers.
Conclusion
If you have a WooCommerce, you need to add some of these plugins mentioned above to your website. They are making buying process much easier and more user-friendly.
PayPal is one of the most popular ways people shop online, and your customers will appreciate it if you provide them that possibility as well.