Whether you need a structured and modern-looking gallery to showcase your artwork, photos of products, or creative pictures, you will find valuable information and great recommended Joomla Templates in this article.
But, before we show the list of gallery templates, let's firstly see what Joomla is and what you can do with it, especially for those who haven't used it before.
What is Joomla
Joomla is also an open-source content management system like WordPress and other similar CMS-based tools. You can build any app with great support and community behind it: powerful dynamic or static websites and applications.
Based on the interface, we can conclude that any user can easily navigate and use Joomla's features and manage various configurations regardless of skill level.
Since 2005 when it was released, Joomla has gotten huge popularity and the base of fans and active users. Currently, it has captured over 99 + million downloads. With WordPress and a few other CMS tools, Joomla is considered one of the most widely used content management systems today.
Beach Holidays Joomla Template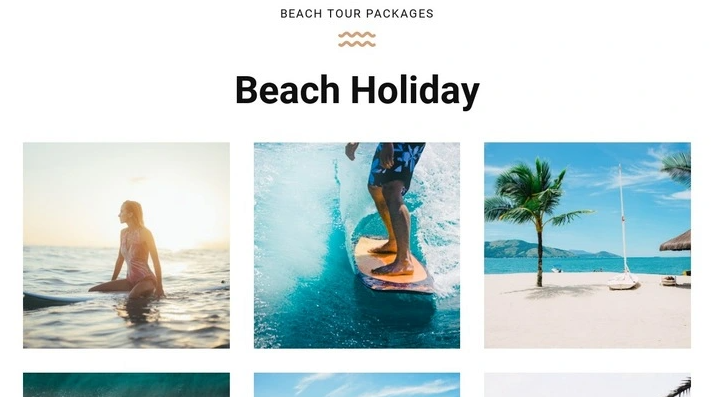 Beach Holidays Joomla Template is a professional-looking gallery template with the square shape of images and standard hover animations applied on each image item. This Joomla gallery template was named "beach holidays," but you can change the look and colors to your liking.
By clicking on each gallery item, a dialog box will pop up, and you will have access to some options like zoom in or out, share the image, go to fullscreen mode, or exit.
Other notable features
Responsive, fully customizable with easy drag-n-drop system
Adjust colors, fonts, header and footer, layout, other design elements, and content and images.
Gallery With Architecture Style Joomla Template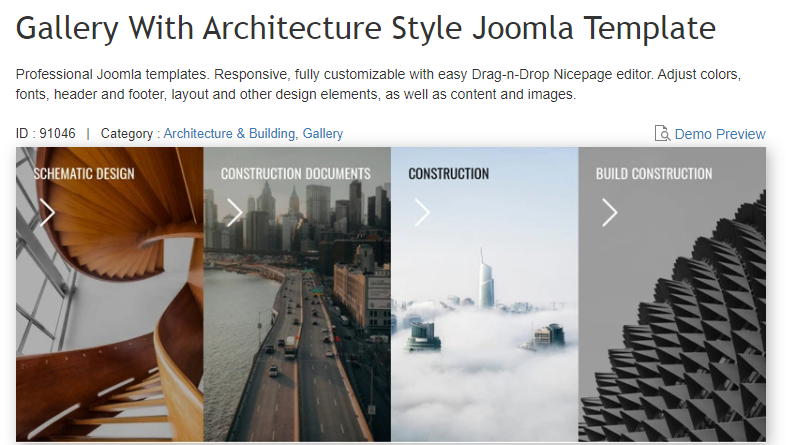 Gallery With Architecture Style Joomla Template is very simple and does not have many features due to its minimalistic design. This is probably a good fit for you if you are more interested in architecture and would like to show some architectural works.
Our Gallery in Slider Joomla Template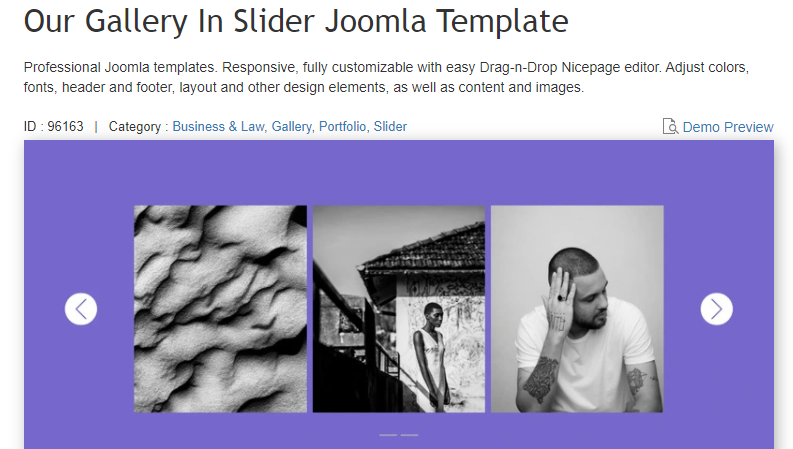 Our Gallery In Slider Joomla Template is a good choice if you are a fan of a gallery in sliders. Check out this template if you want to showcase your photos or creative personal image in the form of a slider on your website with a very dominant modern design and look.
Camera – Photography and Portfolio Joomla Template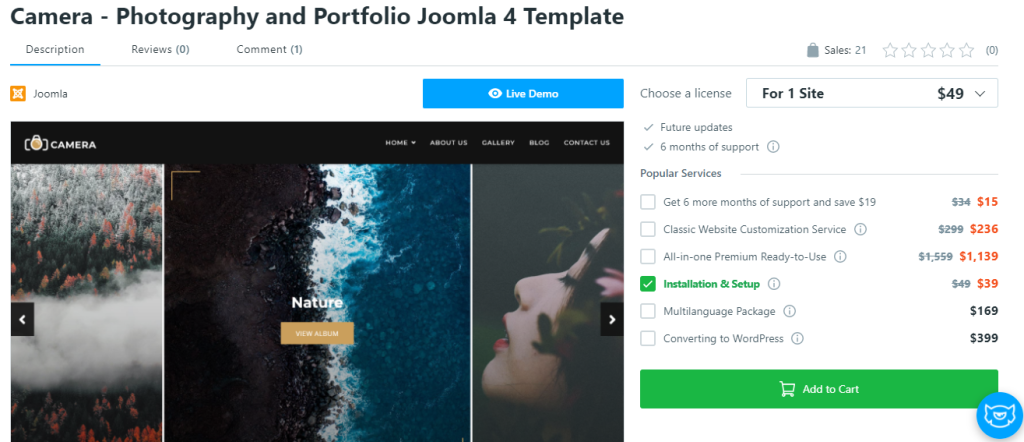 Camera is for camera and photography enthusiasts who want to showcase their photography skills on their portfolio or blog websites; you should give this template a try.
The image gallery is fully responsive and comes in three different layouts to choose from: default, mosaic, and rectangle.
Travela – Travel and Tourism Joomla Template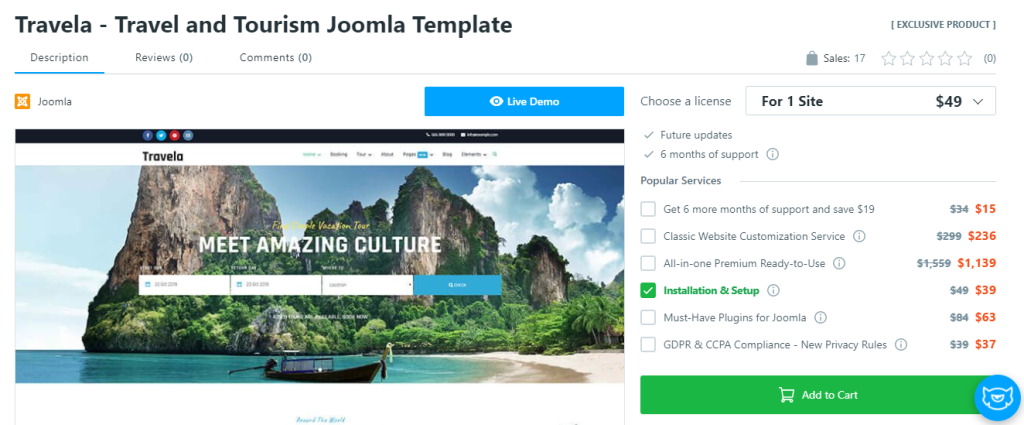 Travela template is more than a simple image gallery. It is a perfect template for building a website for travel blogs or travel agencies. However, one of the notable features is a slick and modern-looking gallery section where you can put whatever you want.
Art Gallery – Art Responsive Elegant Joomla Template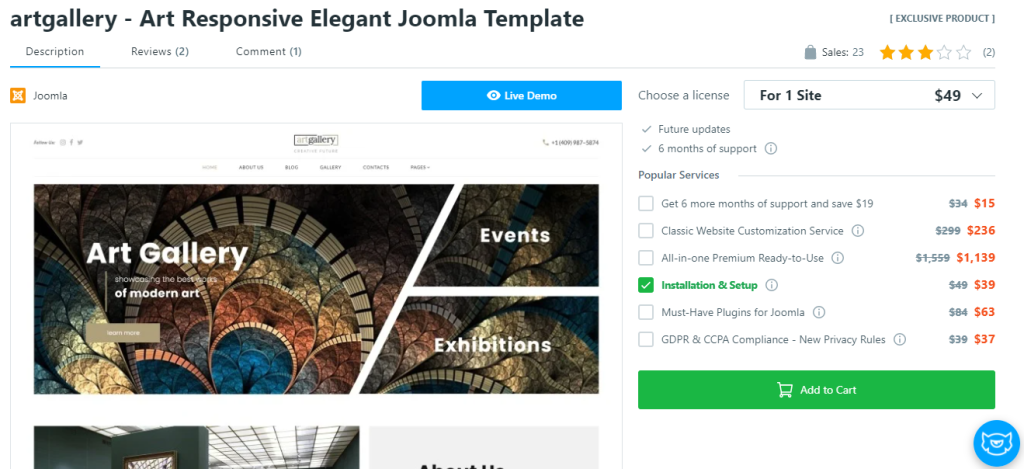 Art Gallery is yet another art-based and elegant-looking Joomla template that includes, among other exciting features, a section for an image gallery. By clicking on each image from the gallery, you will be given a fullscreen mode where you can see photos zoomed in and scroll through them in the slider.
Valerie Morel – Photography Elegant Joomla Template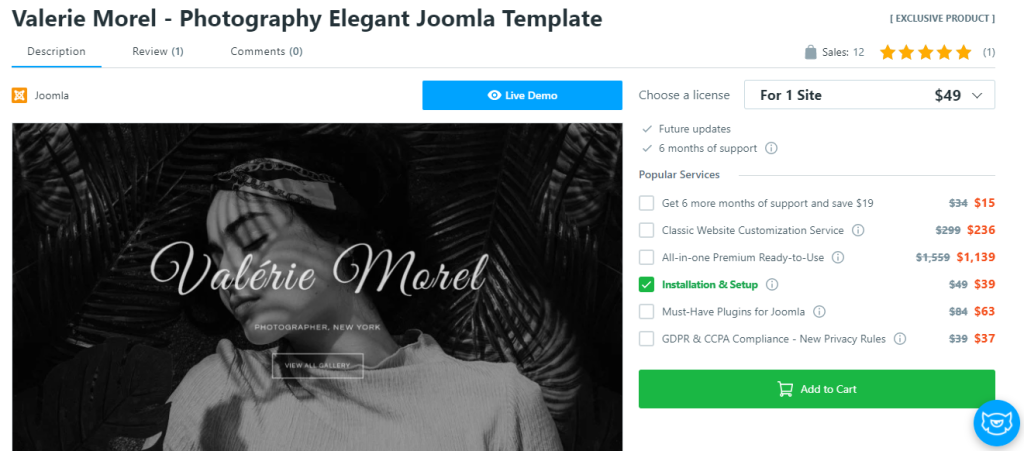 As the name of the template says, Valerie Morel was specially designed for photographers to use it as a way to show and promote their projects and creative images. Compared to other galleries already shown, this Joomla template has a darker style, but you can change the colors in the configuration.
Buildify – Construction Company Joomla Template
If your business is related to construction and you want to promote it through your website, we recommend checking out the Buildify Joomla template. It has a light-colored style and gallery support. You are free to display any photo you believe is essential to share with your potential customers.
Campines – Joomla Template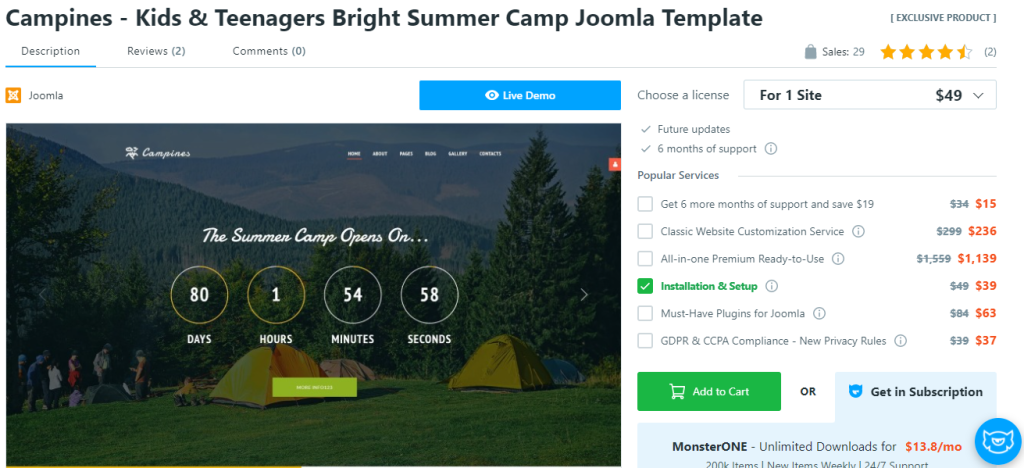 For camping fans and those who want to run a camping business or services, the Campines Joomla template will surely be something you should check out. Aside from portfolio, about us, faq, and other standard pages, Campines allows you to display a visually appealing gallery of photos from camping or other events.
Red Rocket – Primary School Joomla Template
Do you need a Joomla template that contains a gallery page? Don't worry; we recommend you to check out Red Rocket. It's specially designed for primary school, but you can use it for any type of educational institution and service with a few improvements and changes.
Conclusion
For your next Joomla project, if you doubt which template to use for a gallery, we have shown you the top 10 templates worthy of checking out. Hopefully, this list will make it easier for you to choose the perfect template and satisfy your needs.