Offering shortcuts for visitors to easily share your material will help to increase that number, bringing more eyes to your business. The plugins on this list were chosen based on their distinctive features, install counts, ratings, and the frequency with which they appear to be updated.
We also found this tutorial on adding a social share button in WordPress if you need additional help (no coding necessary).
1. Sassy Social Sharing Plugin
Sassy Social Share allows your website visitors to share material on Facebook, Twitter, Google+, Whatsapp, and over a hundred other social media platforms. This is the simplest and smoothest social sharing plugin with optimized and great-looking vector icons.
The plugin runs entirely on your website's server, and Sassy Social Share's features allow you to personalize icons in thousands of different ways. The loading time of the Social Sharing symbols is excellent, and when compared to other tools, it is significantly faster.
Also, a fantastic feature is that you can resize icons using the plugin parameters to fit the width of a mobile device.
2. WordPress Social Sharing Plugin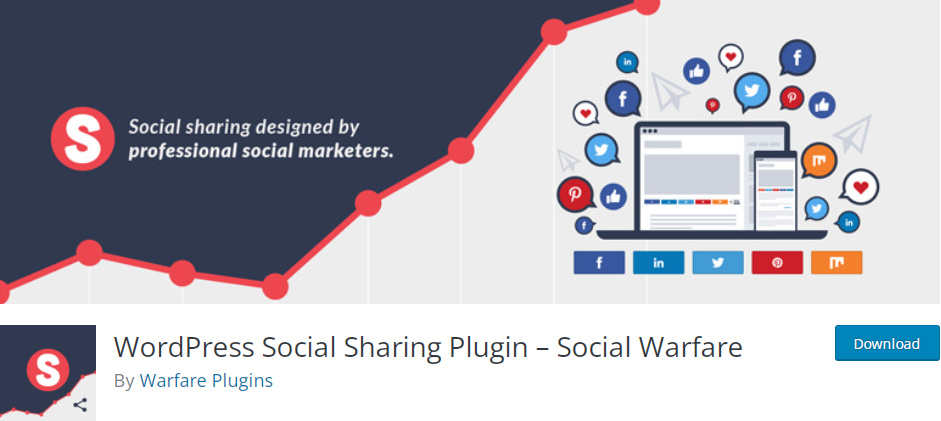 WordPress Social Sharing Plugin is the finest WordPress social sharing plugin. You can get more social shares, leading to increased website visitors. Performance-driven social media marketing specialists and world-class developers developed this plugin.
Most WordPress social sharing plugins drag down your website, are unattractive, and do not function as expected. The sharing buttons in Social Warfare are both quick and attractive. It will never slow down your website, unlike other social plugins.
Also, provide you with the most appealing share buttons available, which will look great regardless of screen size or quality. You can also choose where the share buttons appear.
3. Auto Post to Social Media – WordPress to Buffer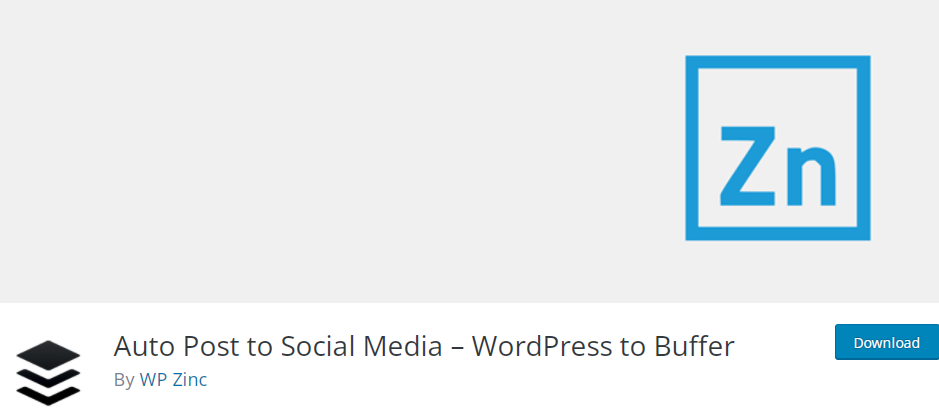 When you schedule, publish or change a post, page, or custom post type, WordPress to Buffer will automatically post your material to your Buffer account. Also, scheduling publication to social network sites such as Facebook, Twitter, and LinkedIn.
WordPress to Buffer isn't just another Facebook, Twitter, or auto-posting plugin for WordPress. This plugin adds your content to your Buffer list, which is a smart timetable that drip feeds your content to Facebook, Twitter, Instagram, etc.
You can utilize Buffer's program or construct your own with days and hours most suitable for your audience. You can create unique status updates with Dynamic Tags, which draw in the title, content, excerpt, and more from your WordPress post.
4. Social Media Share Buttons Popup & Pop Up Social Sharing Icons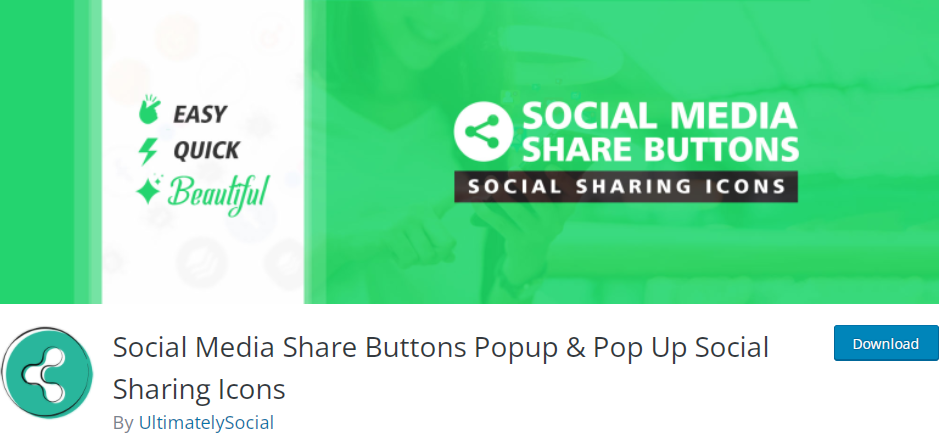 This Social Media Share Buttons plugin supports Facebook, Twitter, Instagram, Youtube, and many more. For your social network share icons, choose from 16 distinct designs. Give a single social media share icon multiple functions.
Choose animation for your social media icons to alert your readers to the share icons and increase the likelihood that they will follow/share your blog. Make 'floating' or 'sticky' social media icons. Allow visitors to subscribe to your blog with their email addresses.
Provide sharing buttons and social media icons at the end of each post. Choose from a variety of additional social network icon customization options.
5. Social Sharing Plugin – Kiwi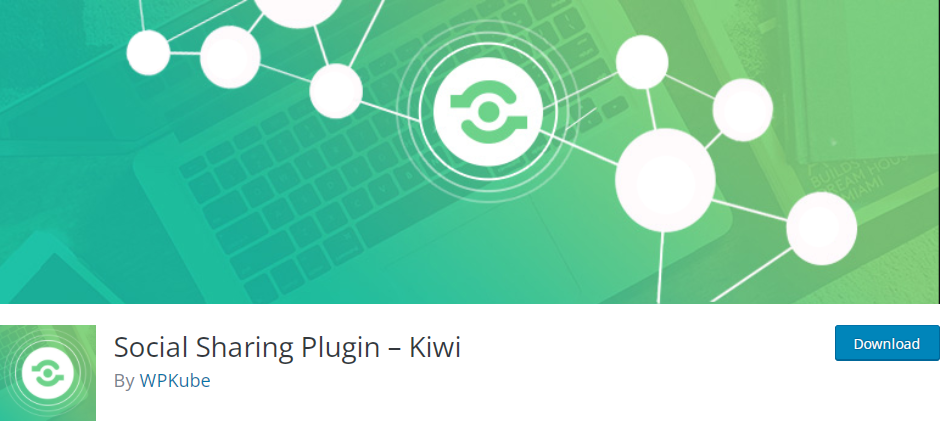 Kiwi Social Share is a stand-alone plugin that they created, maintained, and operated. This is undoubtedly the best and most user-friendly WordPress social networking share plugin. Also, Kiwi Social share is a WordPress sharing plugin that includes custom icons.
Facebook, Twitter, LinkedIn, Pinterest, and Flint are among the social media platforms available. Turn each one on or off individually. It is intended for everyday use. Next to the social network symbol, show the number of counts.
The floating bar can be enabled or disabled. Change the shape of the social buttons on the floating bar. Google Analytics is used for tracking social media shares. Shift style is a more futuristic approach. Display social symbols before, after, or both before and after content.
6. Social Media Share Buttons | MashShare
MashShare comes standard with a large total share icon counter, three large conspicuous Share Buttons for your Twitter posts and Facebook shares. It also comes with the ability to add a visible subscribe button for your main feed and email lists.
These services are by default-free, and they come with excellent support. It also offers free Add-Ons for selecting social sharing pictures, headlines, captions, and Twitter hashtags. We believe that this is sufficient for most website owners that require a simple and effective social sharing solution.
The Add-On Marketplace has shared icons for Whatsapp, Pinterest, Mail, Print, Linkedin, Odnoklassniki, and other services.
Conclusion
In conclusion, our sincere advice, to find a perfect plugin for you, is to try several different ones.
Also, you should always think in advance about where to position your share button of floating bars. The reason for that is simple; customers often get overwhelmed when visiting websites, and they skip the share button.
Lastly, we hope that this article has helped you with your hunt to find perfect plugins for you.