Social media marketing uses social media channels to reach out to and engage existing and new consumers. It may market a product or service, raise brand recognition, and create leads. Among many different social media platforms, each with its benefits, it is essential to choose the best forum for your business. After you've decided on a platform, you must create social media marketing strategies. These strategies will detail how you intend to reach and engage your target audience. You'll also need to generate content that appeals to your target audience while simultaneously promoting your brand's message.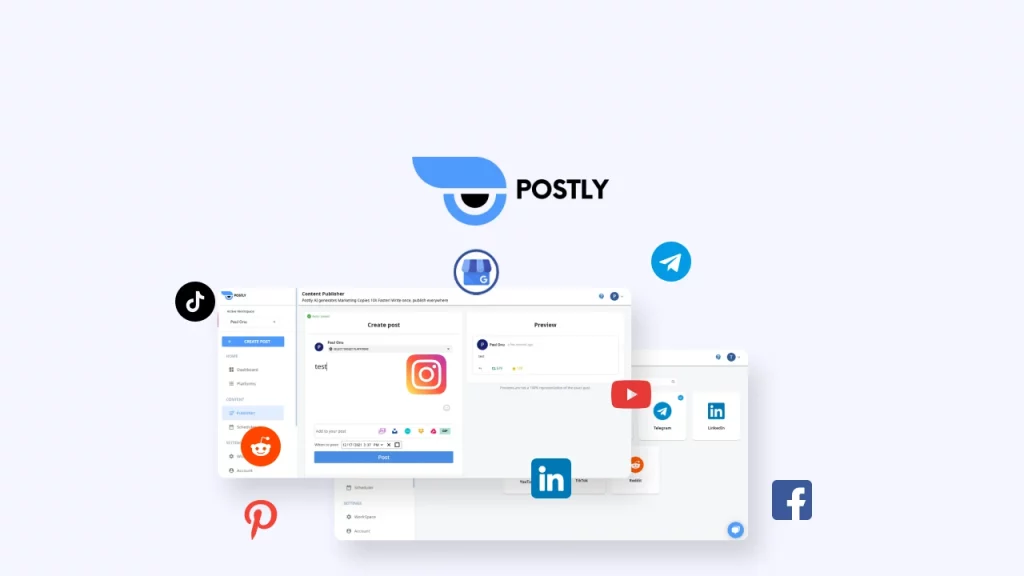 Postly is a Social Media Manager and Content Scheduler tool that publishes your social media content at scale, with an AI writer that generates quality SEO content. This tool is great for marketing agencies, social media managers, marketers, etc. Key features include an AI writer with a hashtag generator, visual calendar, Instagram carousel posts, bulk content uploader, Twitter threads and polls, recurring posts, local trends, holidays, and events. You can post to the most popular social media platforms such as Facebook, Twitter, Instagram, YouTube, LinkedIn, Pinterest, TikTok, Reddit, Telegram, and Google Business Profile.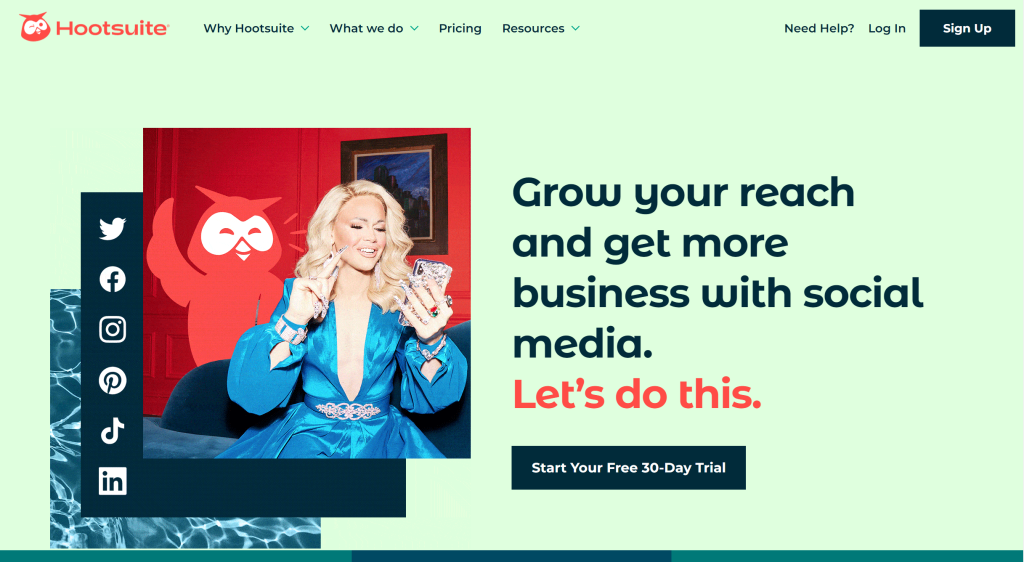 Hootsuite helps you handle multiple social media accounts, all under one login, into a single dashboard. It provides the possibility to collaborate with other team members, and see all comments and mentions in one place, all while assigning tasks, plotting a social media calendar, and scheduling updates. Integration with Facebook, Twitter, Instagram, Google+, Reddit, Tumblr, Storify, and YouTube is also available, providing you with an in-depth view of your analytics.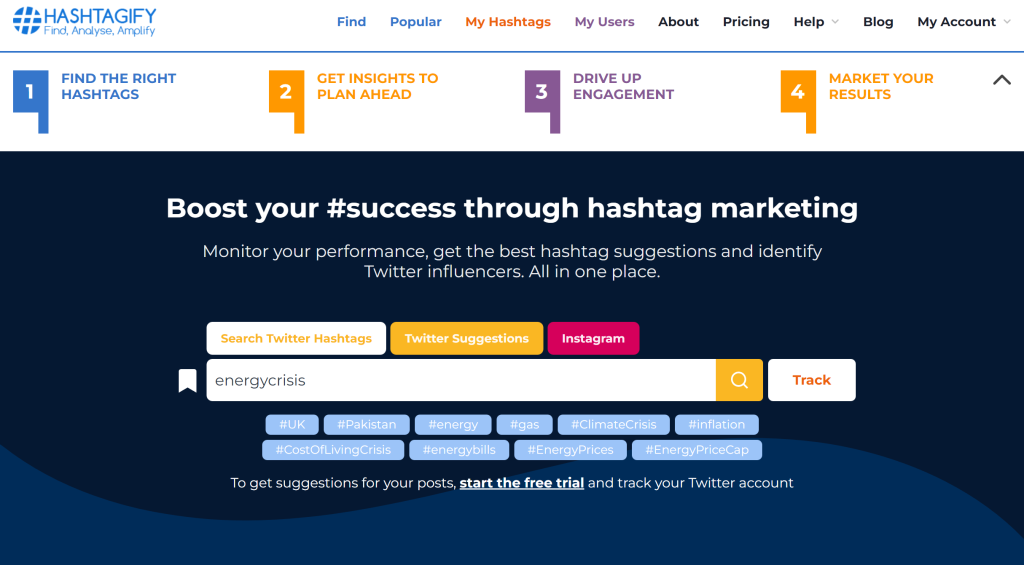 Hashtagify is a fantastic tool that helps you track and analyze the most popular hashtags across social media. Hashtagify's extensive database of tweets and engagements will help you identify trending and relevant hashtags. The platform also gives you insights to plan and use to drive engagement. All essential data will be available to you through dashboards and charts. You can audit your performance and monitor aggregated analytics with the provided data.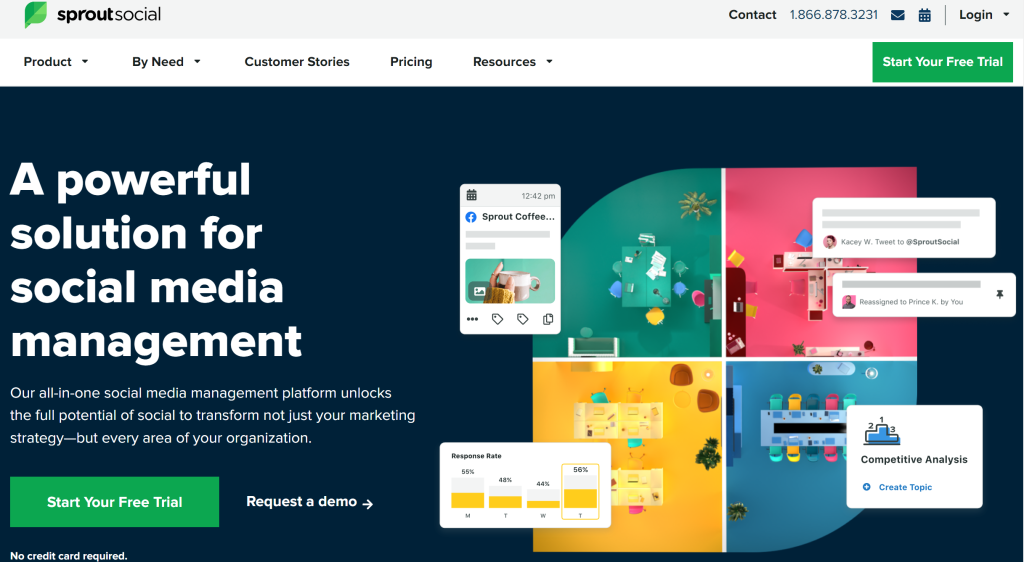 Sprout Social can be defined as an all-in-one social media management tool that provides engagement, publishing, analytics, and team collaboration tools. The ability to respond quickly to inquiries will help you improve client relationships, and optimization tools will help you stick to your social marketing plans. There are also additional resources and support available through Sprout conferences and webinars.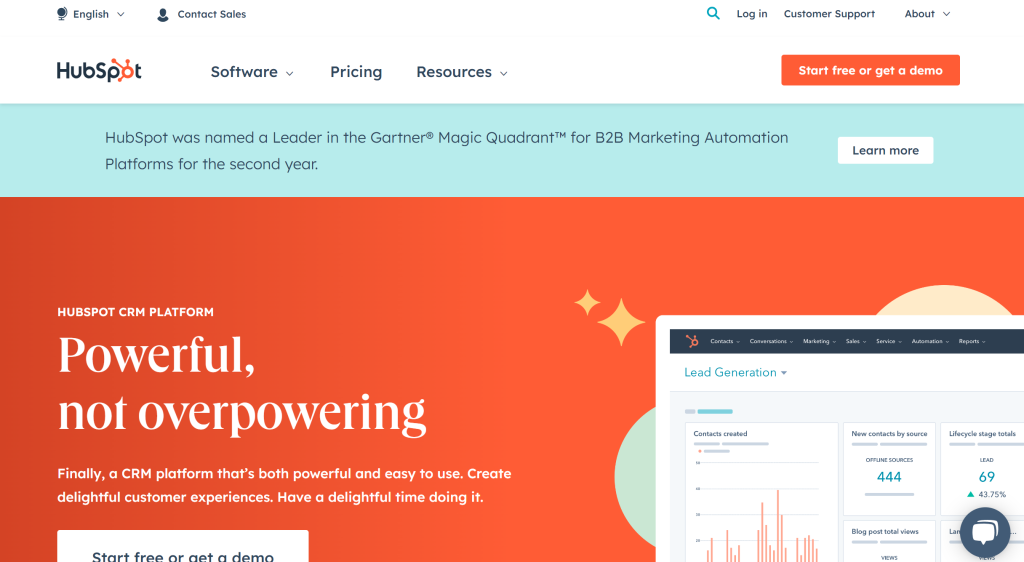 Hubspot is a tool that comes with many tools that social media marketers often use, such as SEO tools, marketing analytics, ad management, etc. The automation feature allows you to schedule and post content quickly while creating a consistent content output. The customer support team is one of the strong points Hubspot offers. They will guide you and help you get the most out of the tools you like and use.
Buffer was initially designed to be a scheduling tool for Twitter. With time, it became a tool that supports all major social media platforms such as Facebook, Instagram, Pinterest, LinkedIn, and Google+. Buffer offers the possibility to use the chrome extension to add articles and content from the web to your Buffer queue, automatically shorten links you share, upload custom photos and videos, access complex analytics, create a posting schedule, reply to posts from inside Buffer, etc.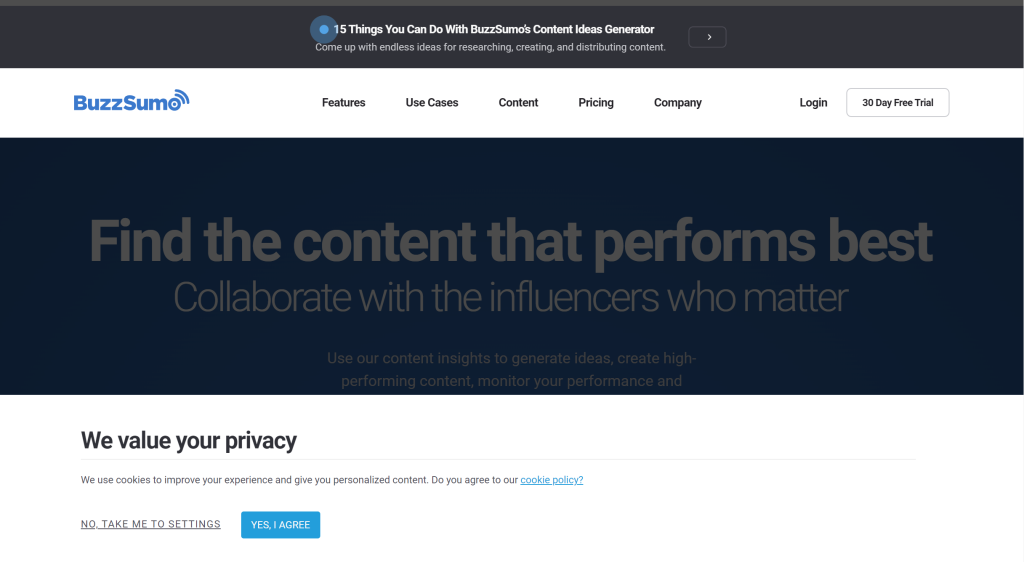 Buzzsumo is a tool that tells you how your content is doing through research. Key features include finding content that is the most shared on social media channels, finding influencers related to specific topics, getting alerts based on keywords, brand name, links, etc., tracking competitors and doing an analysis based on the content, researching keywords and trending topics of interest to your audience, etc.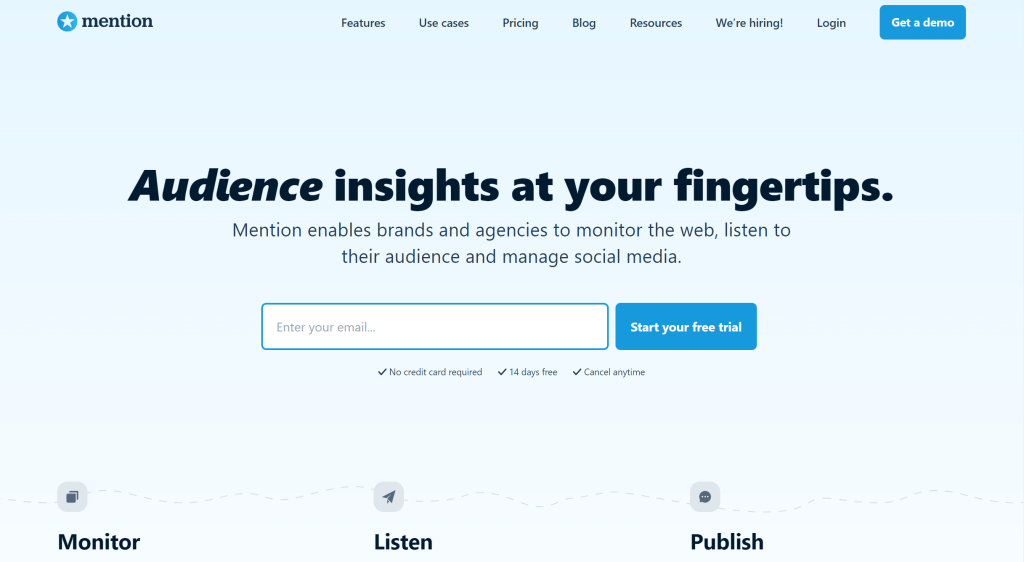 Mention represents one of the most comprehensive social listening tools. It monitors your brand, products, or competitors' mentions in real time. You can respond to social media comments and mentions inside the platform and find relevant influencers for marketing campaigns. Mention also listens and makes sense of posts across social media while uncovering trends in conversations and filtering and analyzing data from Twitter, Facebook, and Instagram.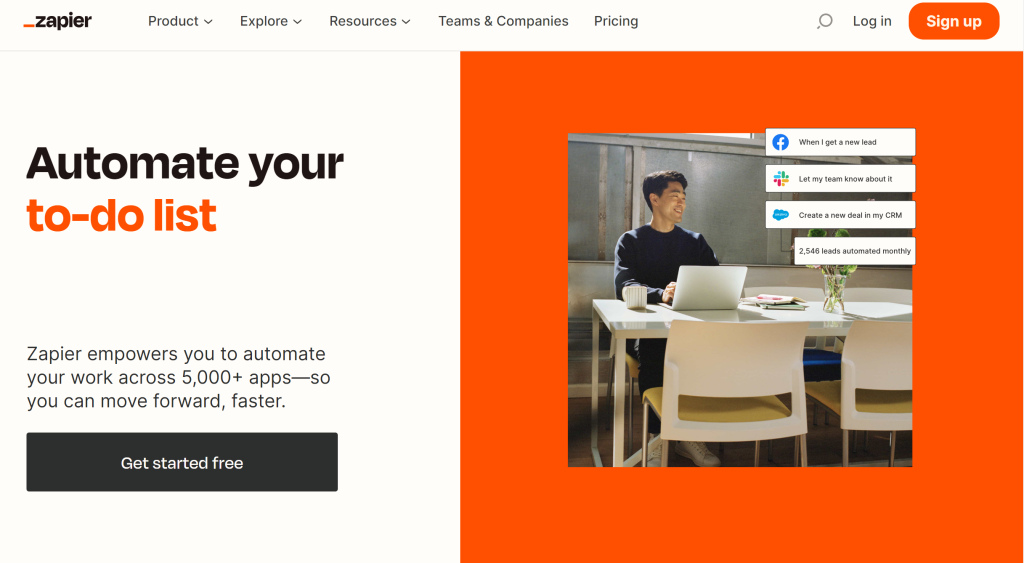 Zapier is a tool that leverages automation. It is an excellent tool for businesses that want to level up their automation. It empowers users to automate their work across more than 5000 apps. Using paths, Zapier can perform different actions based on if/then logic, and you make all the rules. You can add a formatting step to a Zap to transform your data into the format you want and need. If you use an app not supported by Zapier (although not likely), you can create a custom integration with the provided Zapier API.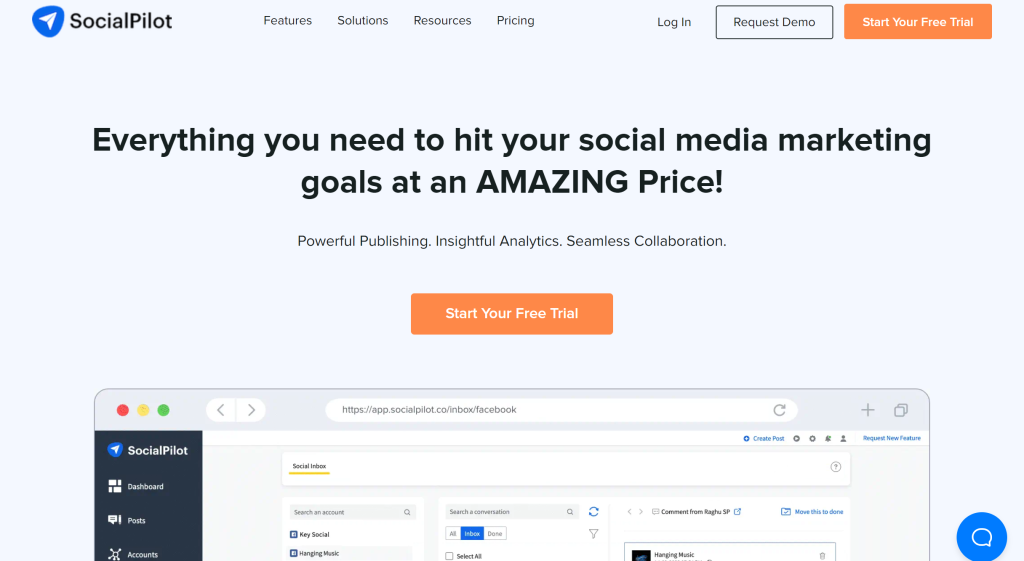 If you want an intuitive and simple-to-use platform for scheduling posts from one dashboard, SocialPilot is an excellent choice. It is utilized by plenty of marketers who want to coordinate several social media accounts without any hassle. Besides that, it allows you to schedule posts for Facebook, LinkedIn, Twitter, TikTok, Instagram, and Pinterest. Key features include social media scheduling, calendar, bulk scheduling, content curation, RSS feeds automation, browser extension, etc. With SocialPilot, you can perform trusted and secure client management, giving your clients complete peace of mind to securely connect their social media accounts without using and sharing credentials.
Conclusion
A solid social media presence is more crucial than ever in today's social media world. Fortunately, several tools are available to assist businesses in marketing their products and services online. Each tool may be utilized interchangeably depending on your current requirements and company objectives. Try these tools or talk with social media marketing specialists to discover what ideas and tools you may implement into your current plan. We recommend checking out Postly and its powerful features.