Imagine that you can create perfect lectures with just a few tools or the innovative possibilities they provide. That idea appeals to all of us, and this article will discuss it. Although primarily intended for teachers and educators, these tools can be used by anyone who wants to make their lessons more exciting and engaging, so keep reading. The tools we are talking about are called ed tech tools. Namely, Ed
Tech tools are becoming crucial in the daily work of every educator. They help educators prepare lessons, understand the knowledge level of their group, conduct exams, and much more.
Here's a list of the top seven Ed Tech tools you should try in 2023, especially if you're an educator. Such tools will help teachers or educators to improve their teaching process. Also, thanks to them, teachers can share notes with students, create attractive presentations, prepare quizzes, and much more.

Kahoot is already one of the most popular Ed Tech tools in the USA. The tool was listed 7th best on the list of the 40 top technology tools in 2021. Also, it is perfect for teachers who want to make their classes absorbing. Kahoot allows users to create online games or trivia quizzes on any topic and language.
The Frame is a virtual meeting platform that tries to improve the overall experience of online meetings and classes. The tool uses VR technology to create online spaces that feel like physical rooms.
With Frame, teachers can create virtual spaces that look like offices, classes, or rooms and populate documents, videos, or any other content types educators need for classes. Participants can move through rooms, text, and chat with each other.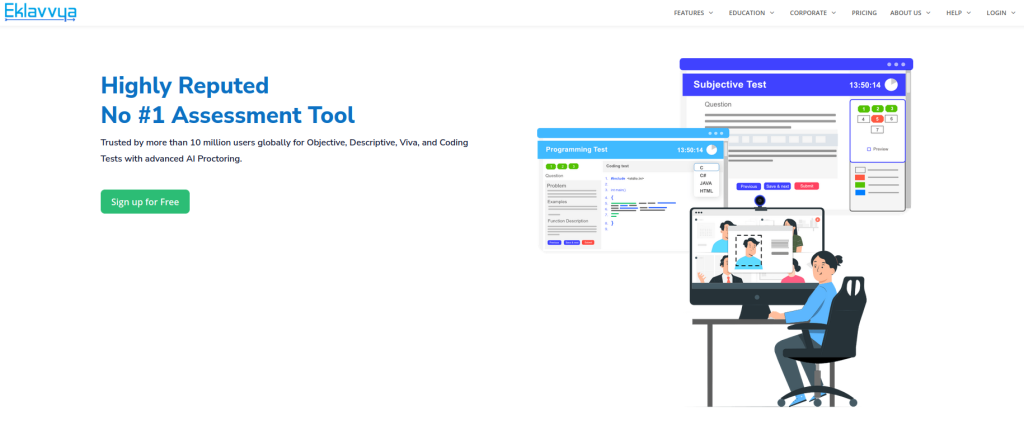 Eklavvya is an online platform that helps educators conduct online exams. It uses various security mechanisms to prevent cheating and malpractice. Some tools Eklavvya uses to prevent cheating are facial recognition, suspicious object detection, and chatbots. Before the exam, participants must show their photos to prove their identity.
Eklavvya has Cloud storage to store all documents, such as photographs or other identity proofs. With it, educators can conduct video/image/audio-based exams, programming exams, and voice-based tests.
Lastly, educators can create, edit, save or delete questions.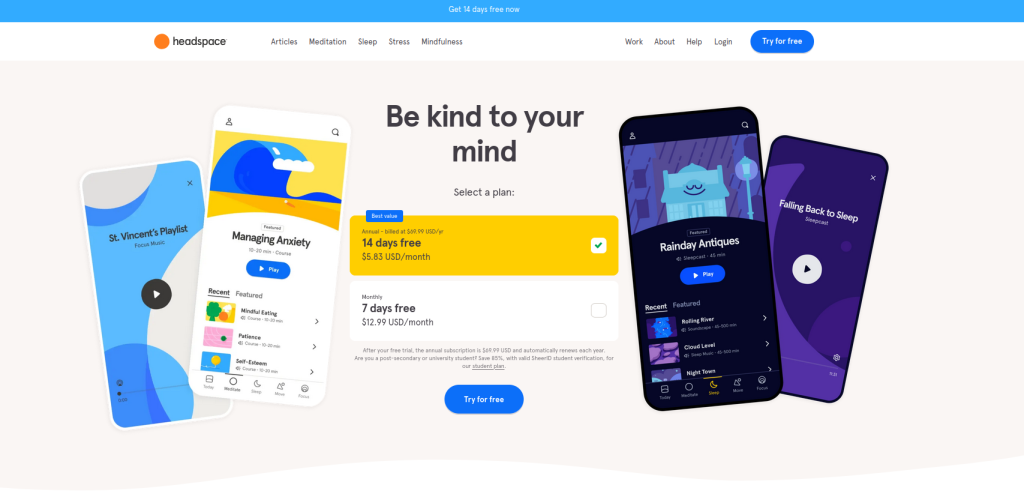 Headspace is one of the top Ed Tech tools that help teachers improve their student's mental health. Mental health is one of the most common problems among students, as McKinsey & Company suggests in their research.
The study showed that 37% and 26% of parents noticed increased levels of anxiety and depression in children. With Headspace, educators can practice meditation with their students, hold virtual mindfulness lessons, practice self-care, and download positive posters for classes.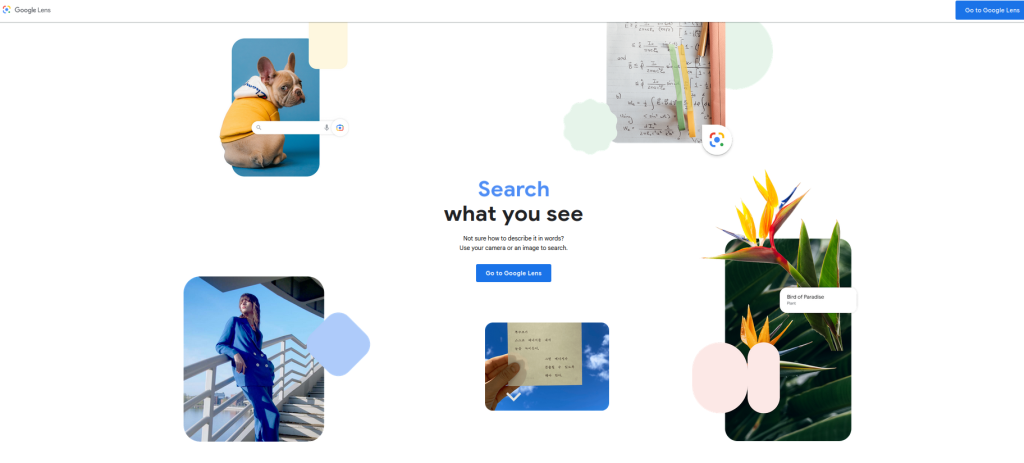 Even though it started as a scanning tool, Google Lens developed as one of the best Ed Tech tools that help teachers explain things to students. Students can upload images, text, sum, or any content from their books to Google Lens and let the software explain it.
Also, students can identify plants, animals, or places by clicking the photo.

Canva is the best option for designing compelling worksheets, lessons, slides, or any other document type you need for the class. This tool comes with plenty of available templates that are fully customizable, and you can use your text, logo, colors, images, etc.
Educators can also create graphs, infographics, and videos to present complex information understandably.
Canva also has an image library – some images there are free, while you have to pay for some.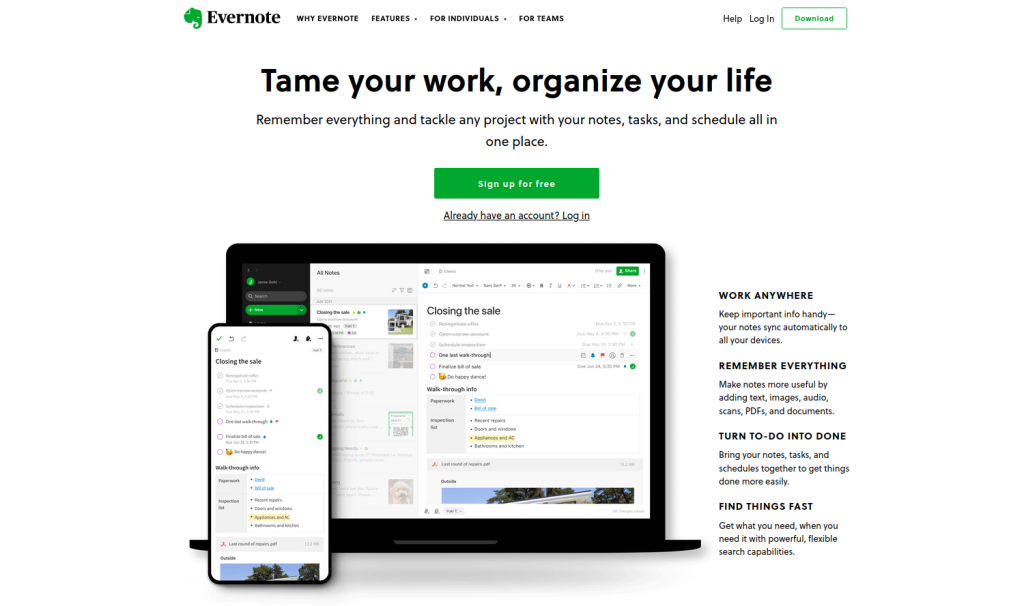 And last but not least, on the list of the best Ed Tech tools is Evernote. This tool is the perfect option to create, edit, save, delete and share notes.
Teachers can use Evernote to write notes about the topics they teach in classes and share them with students. But teachers can also check notes created by students. This can help teachers to understand the student's knowledge level, plan and manage lectures, and set reminders.
Teachers can also add images, audio, and video to enhance the understanding of the topic.
Wrapping up
The above tools are handy to all teachers and educators, no matter where they teach and who their students are.
To conclude, here is a summary of all the best Ed Tech tools you should try in 2023:
Kahoot – to create quizzes and online games

Frame – online meeting software backed by the VR

Eklavvya – tool for online exams

Headspace – improve student's mental health

Google Lens – a tool to help explain things to students

Canva – design effective class material

Evernote – create, edit and share notes from classes.