The last few years have changed how we talk about mental health. Increasing stress levels, the pandemic, and the global crisis ushered in a swollen demand for more accessible mental health practices and sessions. As a result, the global mental health apps market size was estimated at over $4.2 billion in 2021. By 2030, it is slated to grow at a CAGR of 16.5%.  
Increasing mental health awareness and bright prospects of digital mental health practices will spearhead the market of mental health app development. 
This post is for you if you want to tap into the market and build a mental health application. This guide will walk through every step of creating your own mental health app from start to finish.
Core features for building mental applications
Although all mobile wellness solutions differ, most mental apps share similar features. Below, you'll find a core set for the patient. 
An entry survey
First of all, your application should collect basic user information during onboarding. An entry survey includes questions about demographics, location, present mental health issues, and other details important for the session. 
The application can connect the user with the most suitable therapist thanks to the entry survey and the data collected. Some apps provide users with an initial evaluation exam to assist them in identifying the cognitive impairments they are experiencing, especially if those disorders have never been officially recognized.
Matching flow 
Based on the insights, a solution matches the user with a therapist. The matching flow is usually based on location since the state licenses US counselors. If the user doesn't like the match, the application finds another recommendation for free.
Telemedicine features 
In order to enable patient-therapist communication, the application should allow the user to connect with a specialist in real-time. Instant messaging, video, media file sharing, and other telemedicine features help both sides communicate online and run video sessions.
Subscription 
The lion's share of mental applications has a subscription-based monetization model. Users choose a premium option relevant to their needs and are charged monthly to renew the subscription. Some subscriptions unlock extra features such as messaging or others.
Building a mental health app: step-by-step
Creating a digital solution from scratch requires lots of planning and analysis. Below, you'll find the core milestones of the mental app development process.
Do the preliminary analysis
The first step in creating a mental health app is to identify the problem and comprehensively analyze the niche. You should identify your target audience, closest competitors, and must-have features for the application. Market trends will also give you a better vision of the future digital product.
The result of this stage should be an app development brief with core app objectives, user personas, and competitors. The more detailed your brief is, the easier it will be for your development team to create a solution that aligns with your business needs.
Find the right technology partner
Finding the right technology partner is essential to building a successful mental health app. You want someone who understands your industry and can help you find the right technology. The best way to do this is by asking questions like:
Do your vendor's flagship services click with your project idea?

Does the team have prior experience in developing a health-related app?
What technologies are used in their work, and what technologies would be useful for your project?
Are there any specific skill sets that would help build an app (e.g., data science)?
Create a design that works for you and your users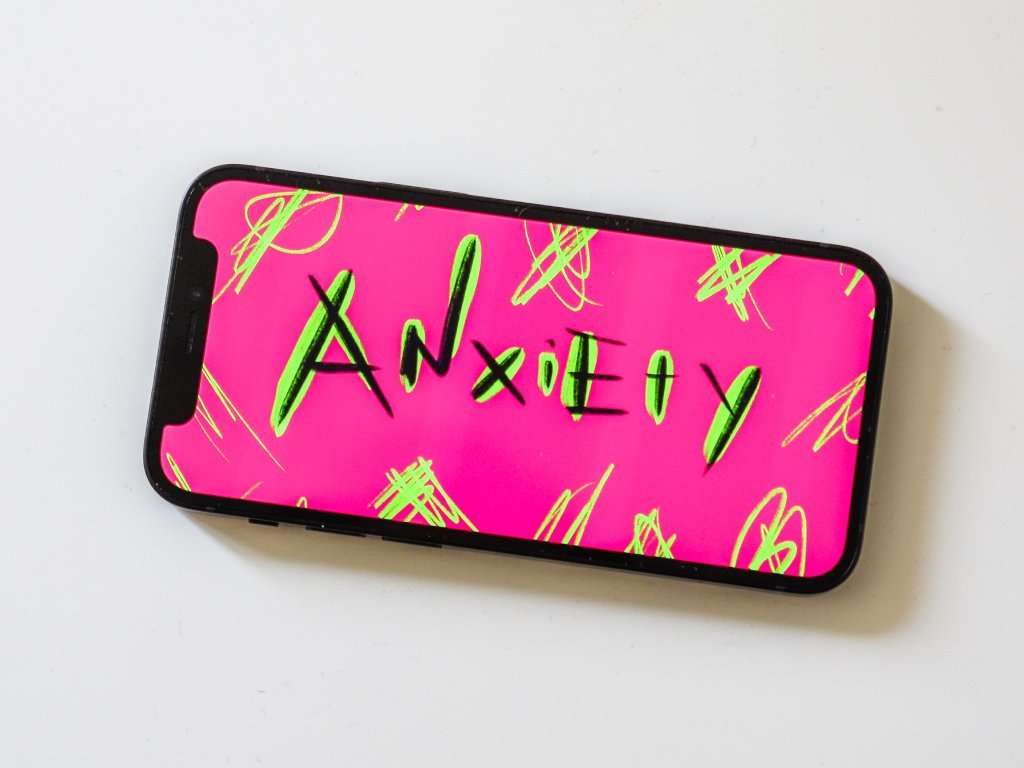 Design is a critical part of your app, but it's not the only thing. You need to be sure that you're creating an experience that works for your users and their needs, as well as their behavior and feedback.
For example, someone with depression or anxiety may want a design that makes them feel less anxious while using the app. A person with PTSD might prefer a more straightforward layout so they can focus on what's most important right now—a task at hand—and not be distracted by other things happening on screen (e.g., social media posts).
Your application design should guide the user through the app's functionality with engaging flows, usable interfaces, and dynamic elements. At the end of this stage, your UX/UI team will create the final design layouts that describe each screen and send them into development.
Develop and test the application
During this stage, your development team selects the right technology set and identifies the right app infrastructure. The choice of technology is based on your company's tech maturity, current ecosystem, and application requirements. In most cases, your solution should be compliant with HIPAA regulations.
When your application is ready, it's time to validate it against benchmark criteria. Your QA team performs rigorous testing, including functional, usability, and other tests. Moreover, QA engineers act as your first users and check your application from a user's perspective. Once all improvements are introduced, your solution is submitted to the app stores.
Key considerations
Creating a mental health app is not something to take lightly, but it can be done. You'll need to ensure your team has the necessary skills and experience to get started. You'll also need to choose your platform and create a design that helps users understand how the app works. 
The most important step in creating a mental health application is making sure that users have access based on their preferences, demographics, and location. This way, you can make sure you're targeting the right audience. Moreover, you should pay due diligence to meet HIPAA compliance, GDPR standards, and any other legislation that applies to your location.
The final word
Developing a mental health application is a resource-intensive undertaking yet a lucrative niche that can make a difference. To tap into the category, you need to perform a solid amount of analysis, secure the right team and select an optimal tech stack. Compliance excellence is another aspect to take into consideration.