Handling the business ad-hoc is becoming more and more popular among entrepreneurs because of its benefits. Keeping the costs minimal and saving incredible amounts of time, remote work suits various industries. That led to the expansion of various interviewing tools and software that make the hiring process easier on both sides.
In the past, setting up a virtual environment for conducting job interviews, consultations or conferences required highly sophisticated equipment and sharp coding and programming skills. Now, you must continue reading because we deliver a list of the best remote interviewing tools and software.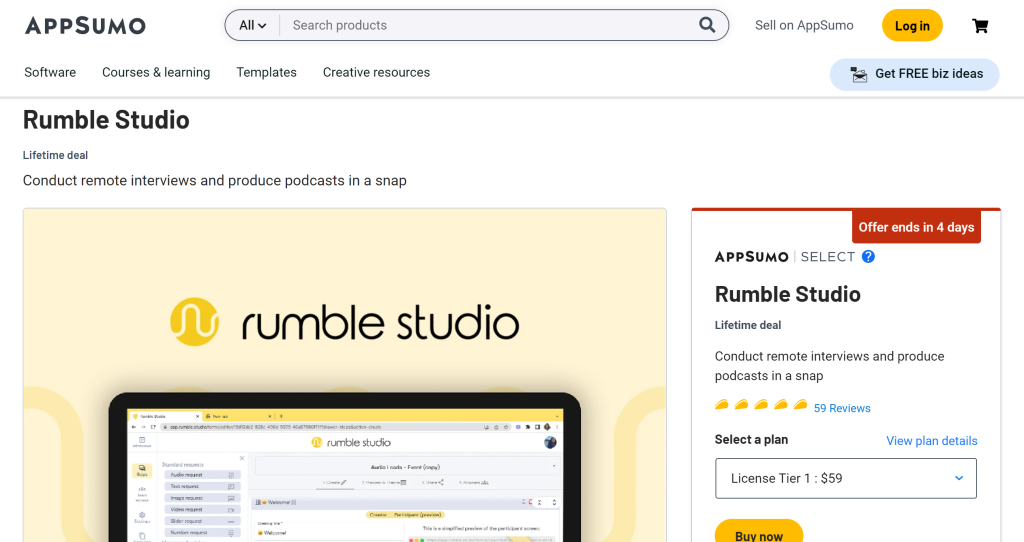 Rumble Studio ensures simple and easy recording and management of interviews. With a wide range of specs and features, it allows users to set up a custom landing page where they can interact with participants in specific ways. Questions and answers, collecting testimonials in several forms, multiple choice, and much more are possible with this one. Predesigned templates give users complete freedom to learn and earn by customizing attractive interview templates. 
Another fantastic feature that comes with Rumble Studio is flexibility with input methods. It lets participants enter the content in the form of preference from text, images, audio, and video input. Many PR professionals discovered the power of remote work with Rumble Studio. It makes mixing and editing as fun as possible because of the built-in tools for enhancing and arranging clips or even upload your own.
Automatic post-processing feature includes noise reduction, hiss removal, sound leveling, and much more. Rumble Studio decided that the output would be a high-quality MP3 audio or WAV file to meet various specific standards and requirements. Complete transcription of recorded files is a lovely option to have on the side too.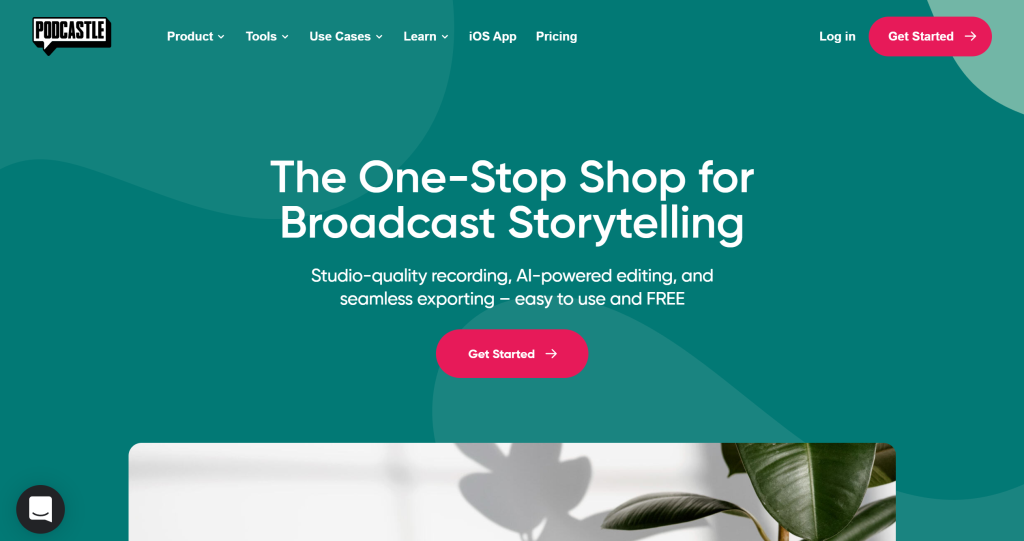 Another brand recognized in the multi-track audio and video recording industry is Podcastle. It is user-friendly and works without a single error when hosting up to 10 participants inside the Chrome browser or an iOS app. The admin will have access to audio and video tracks separately, which makes further editing and enhancing easier. People choose Podcastle because of its ability to auto-enhance the material and remove the background noise with just one click. It is also web-based, so the users enjoy the benefits of the cloud.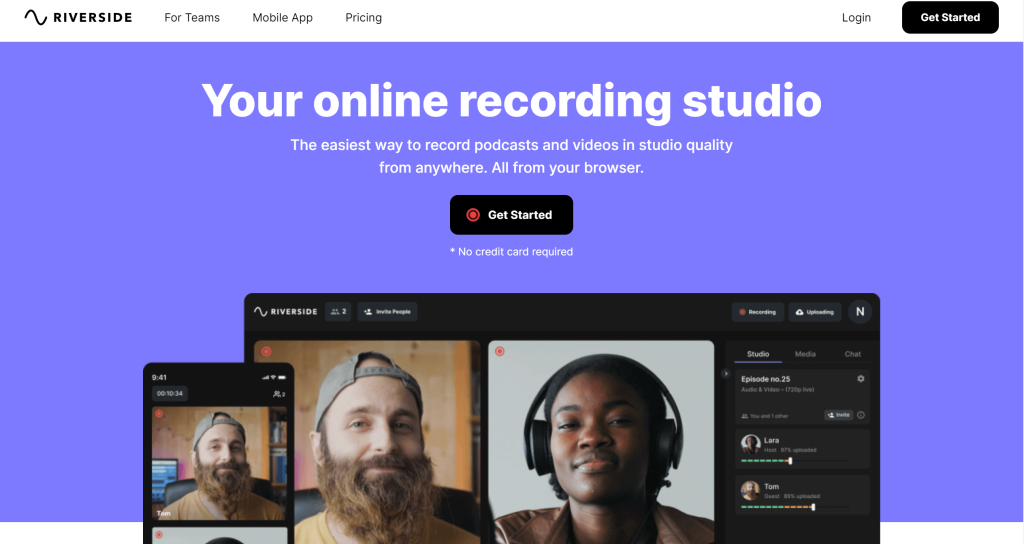 Suppose you wonder what makes a podcast more enjoyable than others, audio and video quality. Riverside.fm is a great tool that will ensure the studio quality of recordings from any place on the planet. It keeps the audio recordings in WAV format, 48 kHz 16-bit, with an option of using a preferred mic, while the video recordings reach up to 4K resolution.
Additionally, it brings features that allow you to transcribe the content quickly, as well as a stream with community, one-click invitations, etc. However, one must use Chrome or Edge on desktops and portable computers to enjoy a local recording engine.
If you want the best out of the remote face-to-face interaction, then VideoAsk is worth a shot. It is designed to strengthen the relationships inside different business structures. Recruitment officers can confirm that pre-recorded videos significantly speed up the decision-making process during hiring. Also, it is easy to integrate it inside any site with no coding involved.
The management of interviews can be a demanding part of the hiring process. Even though forms know it, Jotform offers a nice set of options that can help with virtual interviews' management and organization. There are numerous job application templates to choose from, to make it easier for managers and job applicants. Fully customizable appointment forms are in charge of control over the schedule. Especially if your communication with correspondents goes through email, Jotform will be an excellent new experience.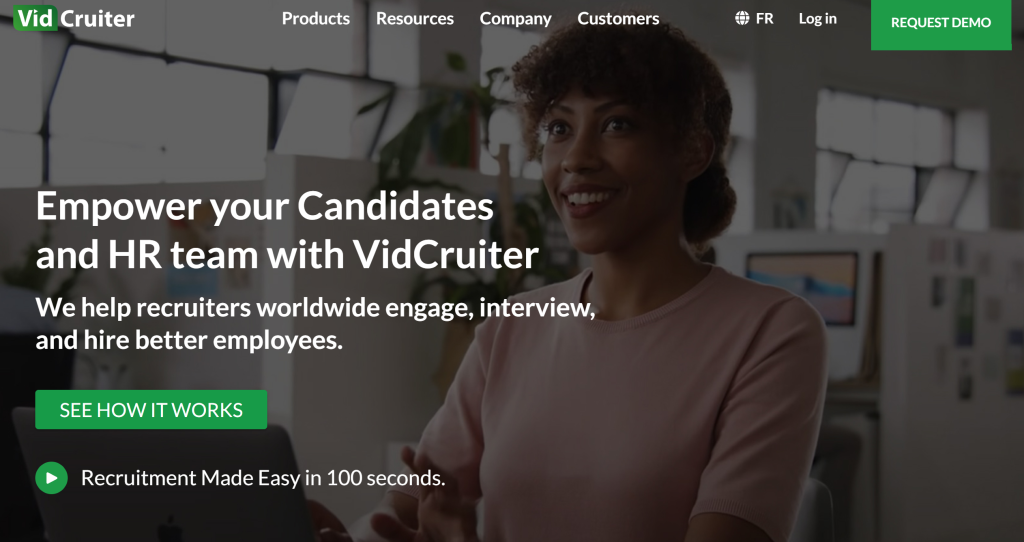 VidCruiter is a solid video interviewing tool that is user-friendly and open to high levels of customization. So many pre-arranged materials allow users to enjoy the modification process and get the best results. Technical assistance is essential, and VidCruiter's staff will ensure you optimize the tool's use. One feature that sets VidCruiter apart from other video interviewing tools is that it supports customization. 
Conclusion
Many businesses adopted the model of remote interviewing for a reason, and many tools and software help you handle interviews professionally. The above tools will help you interview scheduling, lead, and management issues.
After reviewing a few, we must admit that Rumble Studio proved that it fits within the needs of different industries and showed the best performance in good aspects of the game. Because of the tool's ability to work within the needs of other sectors, Rumble Studio serves those who want an edge in a competitive society.